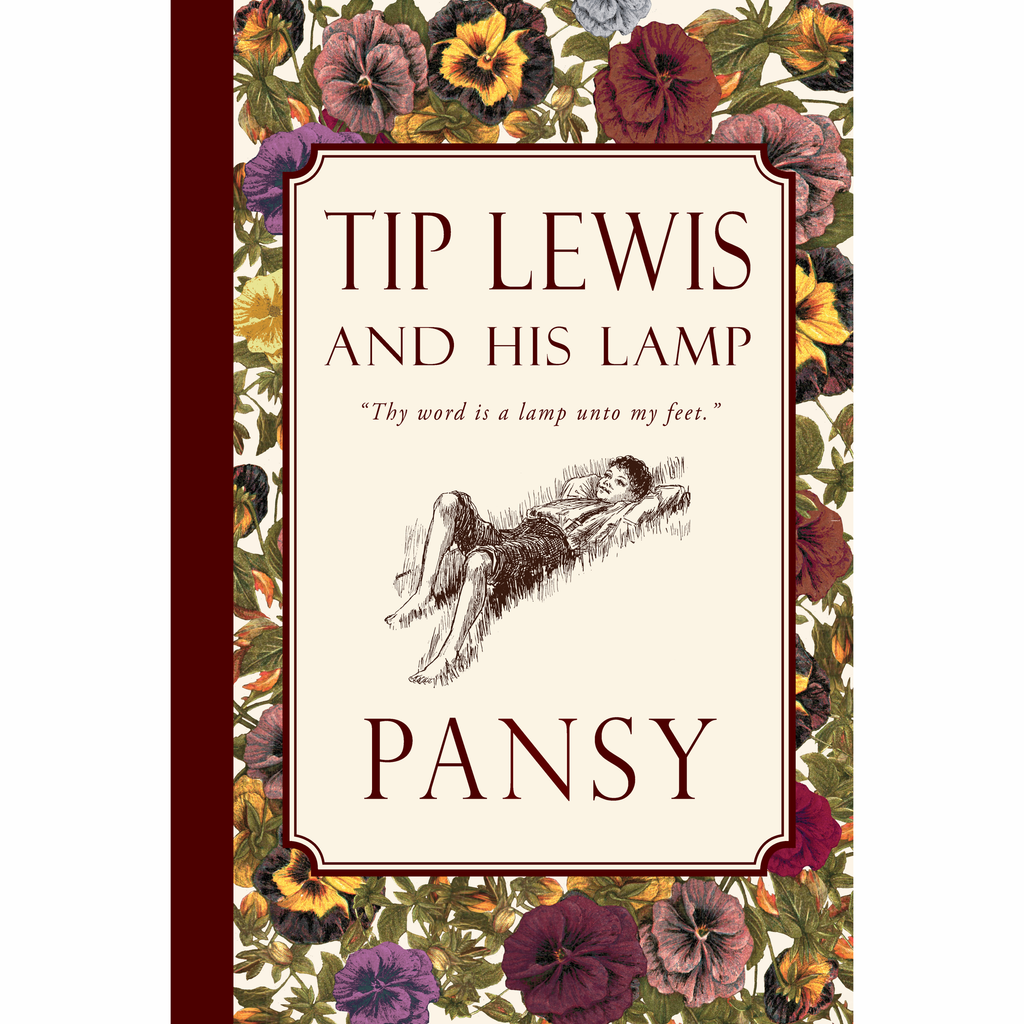 Tip Lewis and His Lamp by Pansy
---
Tip was a disobedient boy in school, but when he heard spiritual truth, it caught in his mind. Tip became a Christian but was faced with an onslaught of testing immediately. Tip learned the Bible and how it was a lamp for his life. He realized that he had a great work to do helping people to become Christians. Soon God worked in family and friends to bring them to Himself and change their lives. Tip went away from his home to work for a merchant where he learned about business and character. An important verse is Psalm 119:105—"Thy word is a lamp unto my feet, and a light unto my path."
Paperback 6X9, 188 pages. ISBN  9781935626992
Isabella Macdonald (1841–1930) was born in Rochester, New York, in a well-educated and religious family. The nickname "Pansy" was given to her from her father, because of picking pansies in her childhood. She was also called "Belle." She attended school at Seneca Collegiate Institute at Ovid, New York, and then at Young Ladies Institute, Auburn, New York. In 1866, she married Gustavus Rosenberg Alden, a Presbyterian minister.  She was dedicated to communication of the Gospel through writing. She wrote Sunday-school lessons and magazine articles. She wrote hundreds of books and stories in her lifetime.
---
Share this Product
---
More from this collection