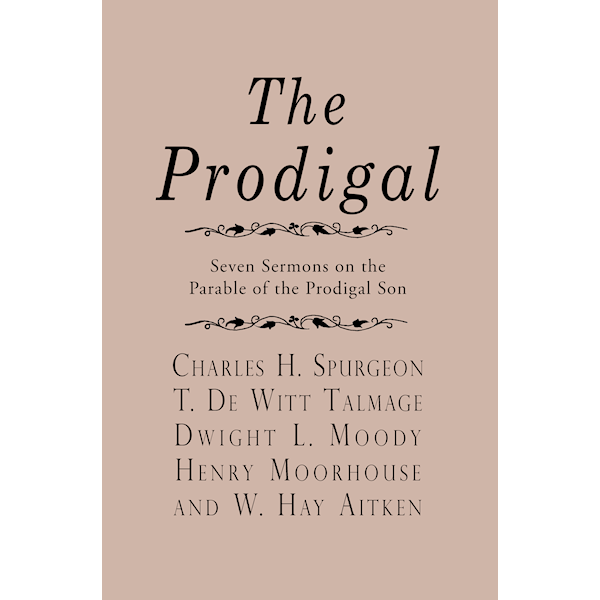 The Prodigal by Charles H. Spurgeon, T. De Witt Talmage
---
Five pastors expound on different aspects of the parable of The Prodigal Son. Moody calls the sinner to come home to God. Moorhouse says anyone whose heart is away from Christ can be said to be in the far country of the prodigal. Spurgeon talks of the prodigal's process of turning away from sin. Aitken deals with a person "coming to himself" and not wasting the treasure of one's life. Talmage describes the symbol of the ring the father puts on the son's hand. Both Christians and non-Christians can be helped by understanding the process of sinning and repenting as exemplified by the parable of The Prodigal Son.
Paperback 6X9, 116 pages. ISBN 9781935626954
The Prodigal by Charles H. Spurgeon, T. De Witt Talmage, Dwight L. Moody, Henry Moorhouse, and W. Hay Aiken.
---
Share this Product
---
More from this collection