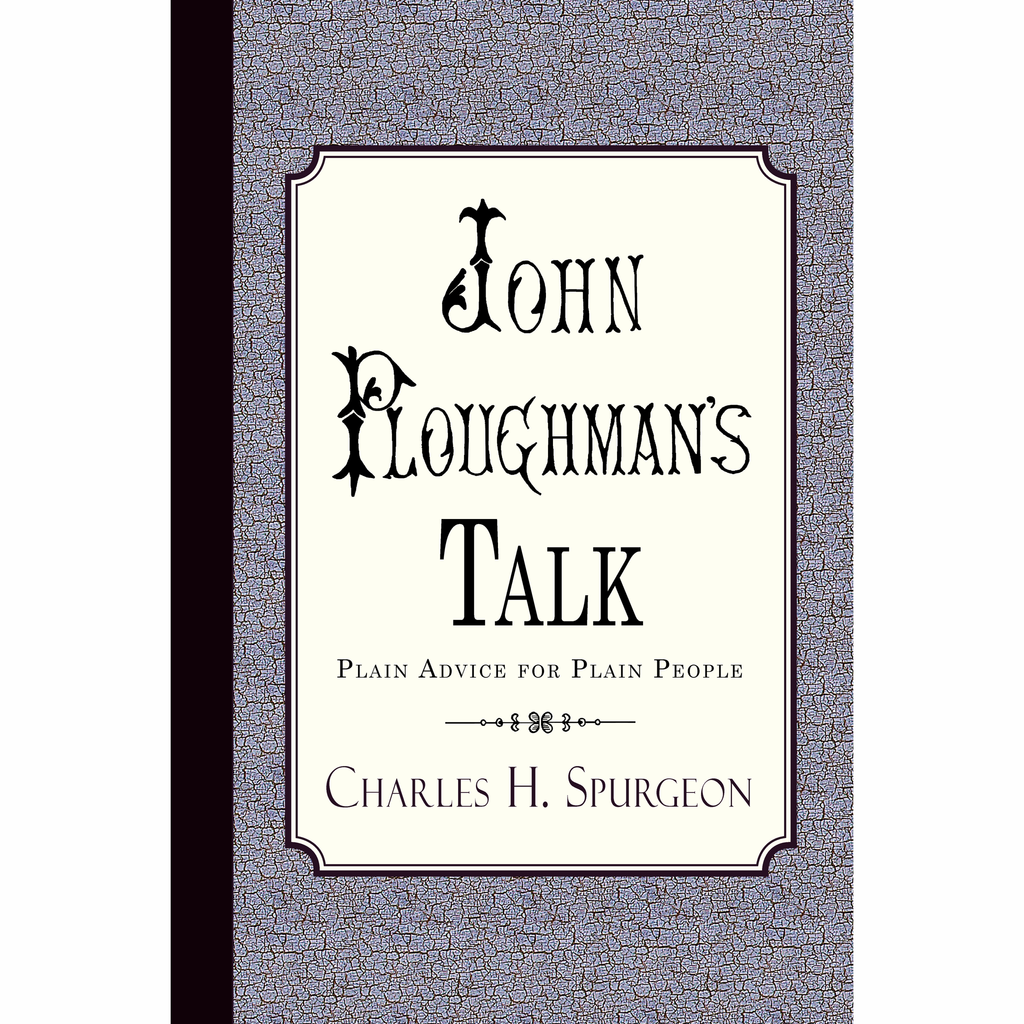 John Ploughman's Talk by Charles Spurgeon
---
Mr. Spurgeon said—"In John Ploughman's Talk I have written for ploughmen and common people. . . . these lowly pages may teach thrift and industry all the days of the week in the cottage and the workshop." This is a book of proverbs written in a semi-humorous tone. Mr. Spurgeon uses a fictional character, John Ploughman, to illustrate his wisdom about everyday life. He promotes the virtuous and exposes the immoral in many thoughts, sayings, quotations, and Bible verses.
Paperback 6X9, 156 pages, 24 illustrations. ISBN 9781935626206
Charles Haddon Spurgeon (1834–1892) was born in Kelvedon, England. He came from a strong Christian family and Charles developed a love for reading books. At fifteen, a stormy day changed his plans and he went to a Methodist chapel in Colchester, where the service was almost given up for low attendance. At this service the message was look to Jesus to be saved, and he became a Christian. He never went to college, but he became a scholar through self-study. His parents were Congregationalists but he saw the need for Baptism after he read the Bible. He preached his first sermon at Teversham in Cambridgeshire and people began to respect him. The New Park Street Chapel in London was deserted and the young man from Cambridge was recommended. Spurgeon thought it a mistake and that he would not be fit for London. He was "borne down with a sense of weakness." His preaching was blessed with great success of effect and attendance. Soon the need of a much larger building was needed and the Metropolitan Tabernacle was built in 1861. He became a well-known preacher and is regarded as the "Prince of Preachers."
---
Share this Product
---
More from this collection