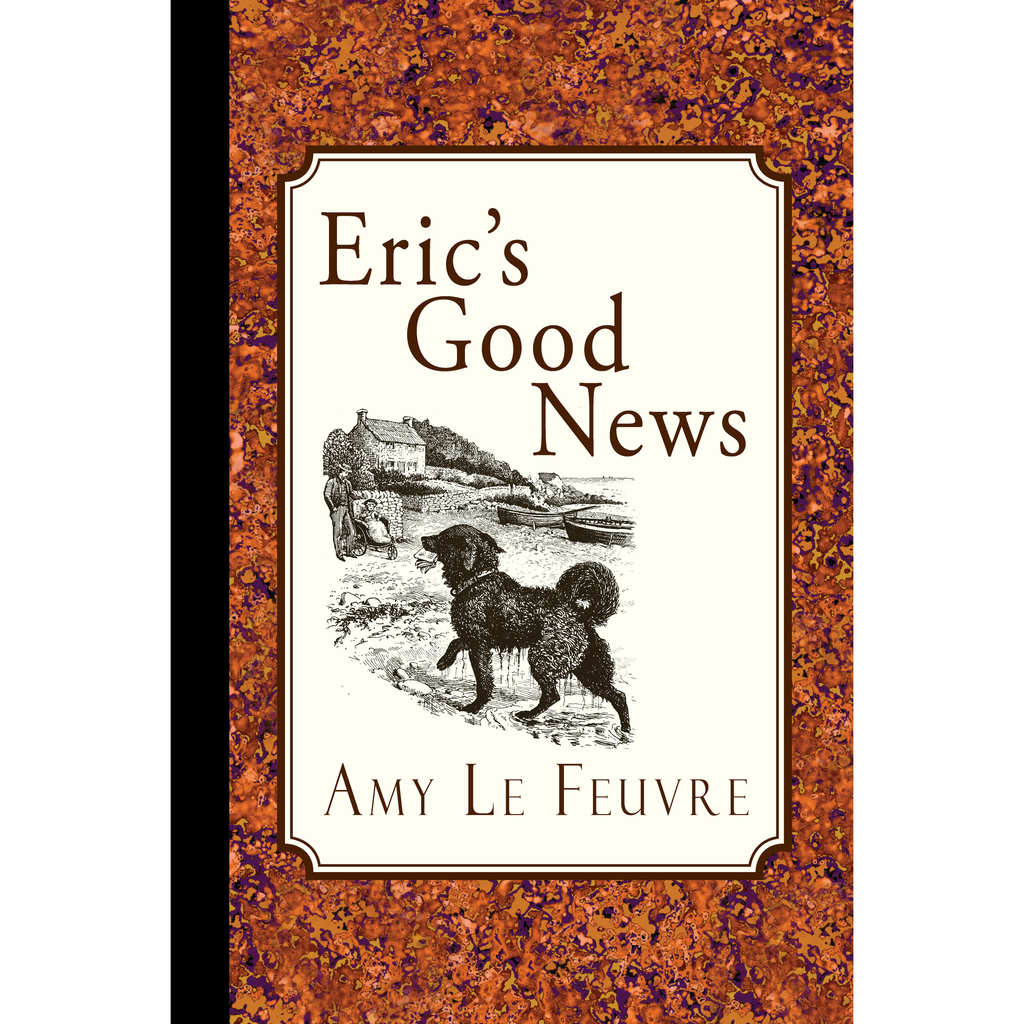 Eric's Good News by Amy Le Feuvre
---
Young Eric was disappointed as he sat trying to get well. Captain Graham, a stranger he met on the beach, became a good friend. One day his dog retrieved an old book, the Gospel of Mark, from the ocean and it was used by God for opening his mind to Jesus. Eventually Eric's whole disposition was changed and he was made happy in Christ. Eric became a positive influence in the lives of those around him. A quote from the book: "'Ah! well!' he muttered, 'I envy that child's faith and happiness, and more than half feel inclined to follow his example. It is not a religion he has got hold of, but a real Person—it makes a vast difference, I fancy!'"
Paperback 6X9, 46 pages, 3 illustrations, ISBN 9781935626916
Amelia Sophia Le Feuvre (1861-1929) was born in Blackheath, London, England.  She grew up in a large family which employed a governess for the children's education. Her father worked as a Surveyor at H. M. Customs - CSO. Her grandfather, James Mainguy, was a reverend in Guernsey. She dedicated her life to writing and wrote many books and stories that are filled with Biblical principles, for magazines like Sunday at Home and Quiver. Her publishers included Revell in Chicago, Dodd Mead in New York, Religious Tract Society in London, and Hodder and Stoughton in London. She died at Exeter, Devonshire after 68 fruitful years.
---
Share this Product
---
More from this collection