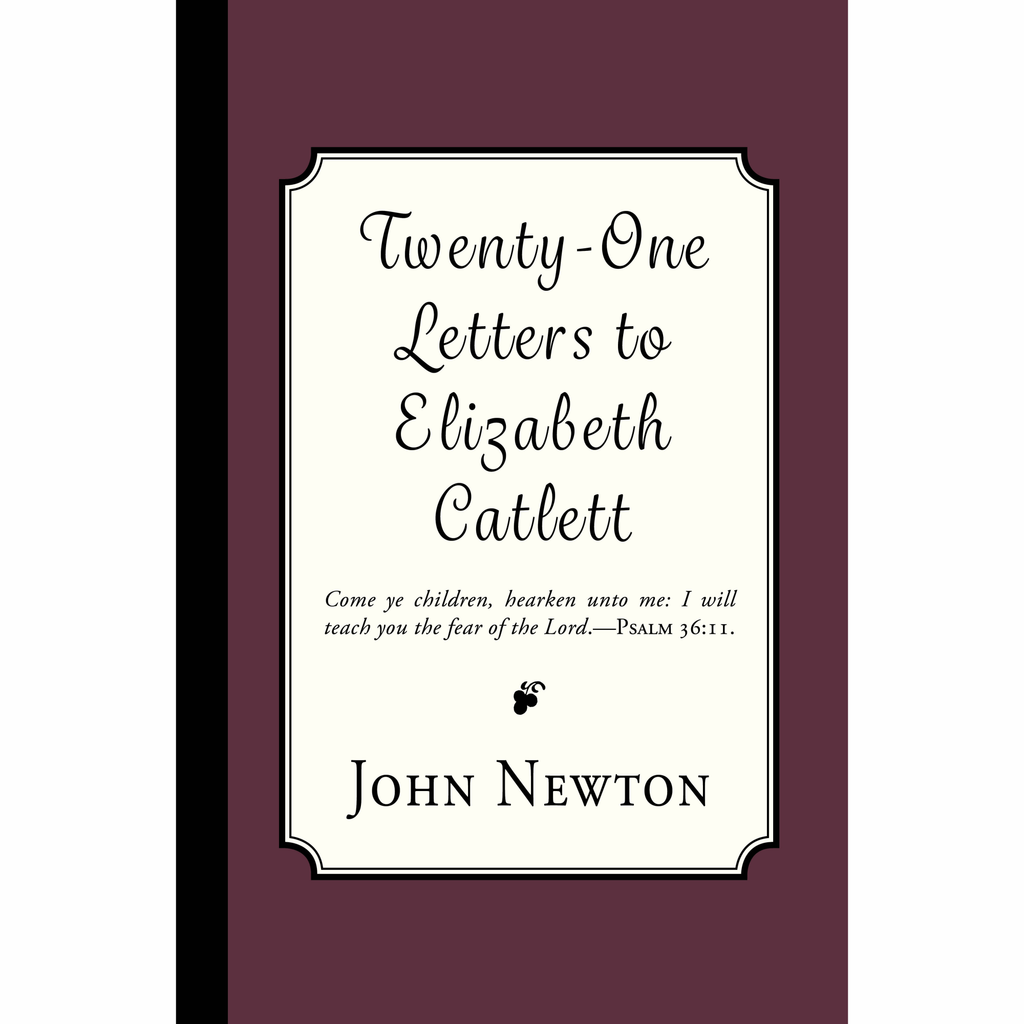 Twenty-One Letters to Elizabeth Catlett by John Newton
---
Look Inside: Twenty-One Letters (Table of Contents)
John Newton expressed his dear love for Elizabeth, his adopted niece, in these twenty-one letters. They were written while she was away at boarding school. He felt strongly that she should learn how to write and express herself more, he exhorted her to draw close to God for happiness, and he reminded her that she should not waste the advantages that were given to her. This edition includes twenty-one letters, a selection of John Newton's poetry (three to Elizabeth) and an excerpt detailing the events of Elizabeth's sickness in 1801.
Visit the Elizabeth Catlett page.
Visit the Eliza Cunningham Page.
The book: Eliza Cunningham by John Newton.
Paperback 8X5.25; 116 pages; ISBN 9781946145413
John Newton (1725–1807) was born in London, England. His father was a sailor with whom he spent many years at sea. Early in his life he enjoyed sin which degraded him to be a slave of a slave-trader who was treated poorly. After a stormy night at sea he turned his heart toward God and started a new life of prayer and Bible reading. Mary Catlett became his wife in 1750. He worked as a commandeer of a slave ship and then he became a tide surveyor in 1755. He started studying Greek and Hebrew and was sworn in as a deacon in 1764. He became the curate at Olney, England and later moved to London. He was a swaying influence in the lives of many famous people. He wrote hymns together with William Cowper and penned his famous "Amazing Grace."
---
Share this Product
---
More from this collection