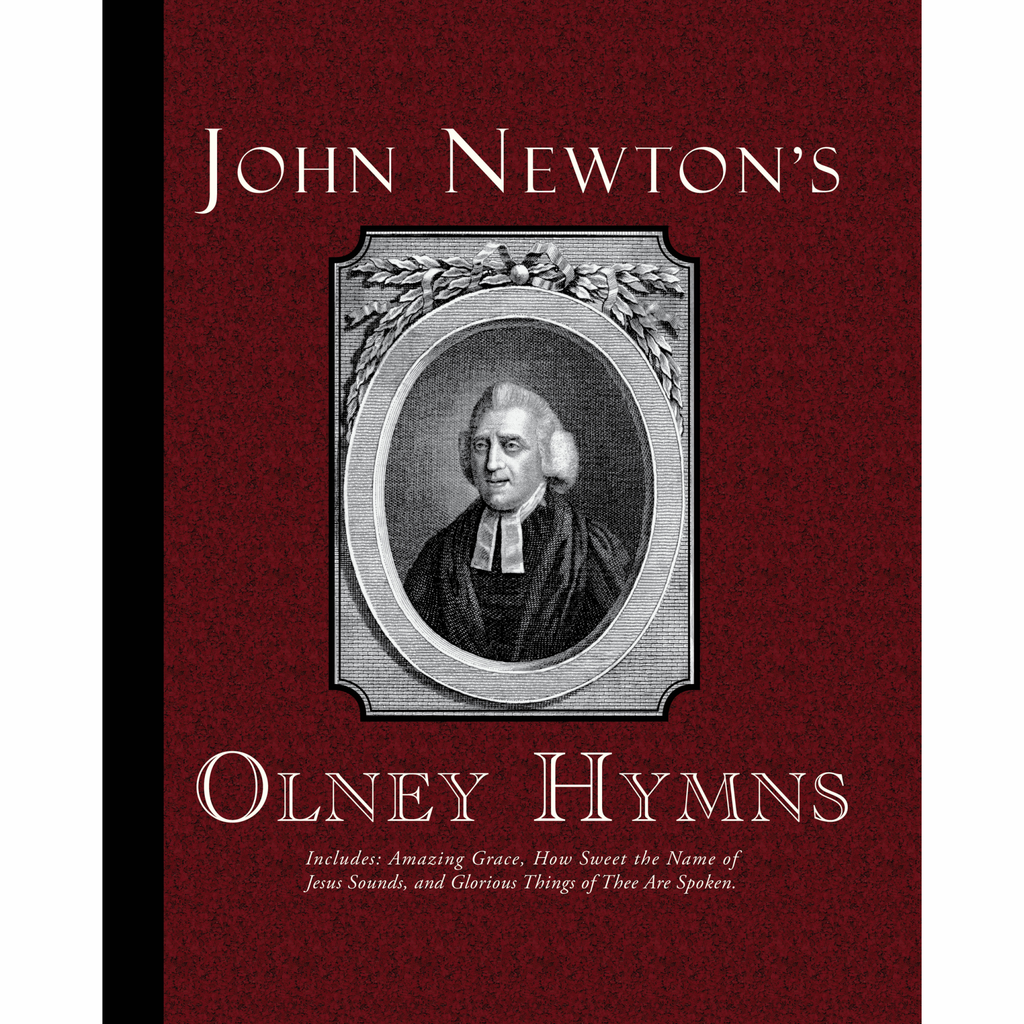 John Newton's Olney Hymns
---
These hymns were written by John Newton in Olney, England and were originally published in 1779. This collection includes John Newton's contribution of 281 hymns. Some favorite hymns by John Newton are "Amazing Grace," "Glorious Things of Thee are Spoken," and "How Sweet the Name of Jesus Sounds." To be faithful to John Newton's original intentions, this edition is uniform with the wording, punctuation, contractions and stanza formatting of the first edition Olney Hymns published by W. Oliver in 1779. Scripture references are full text.
Paperback 8X10, 182 pages. ISBN  9781935626343
JOHN NEWTON (1725–1807) was born in London, England. His father was a sailor and John also spent many years on the sea. Early in his life he enjoyed sin and made provisions for it. This degraded him to be a slave of a slave-trader who was treated poorly. He was inspired by reading The Imitation of Christ, by Thomas à Kempis. On March 21, 1748, (March 10th using the pre 1752 Julian calendar) a stormy night at sea turned his heart toward God. He started a new life of prayer and Bible reading. Mary Catlett became his wife in 1750. He worked as a commandeer of a slave ship and then he became a tide surveyor in 1755. He started studying Greek and Hebrew and was sworn in as a deacon in 1764, and became curate at Olney. He had a financial benefactor in John Thornton of London, which allowed him many privileges for relief to the poor and to keep an hospitable open house. He was a swaying influence for many lives. He wrote a book of hymns together with William Cowper called the Olney Hymns which was published in 1779. He is most known for writing the hymn "Amazing Grace."
---
Share this Product
---
More from this collection