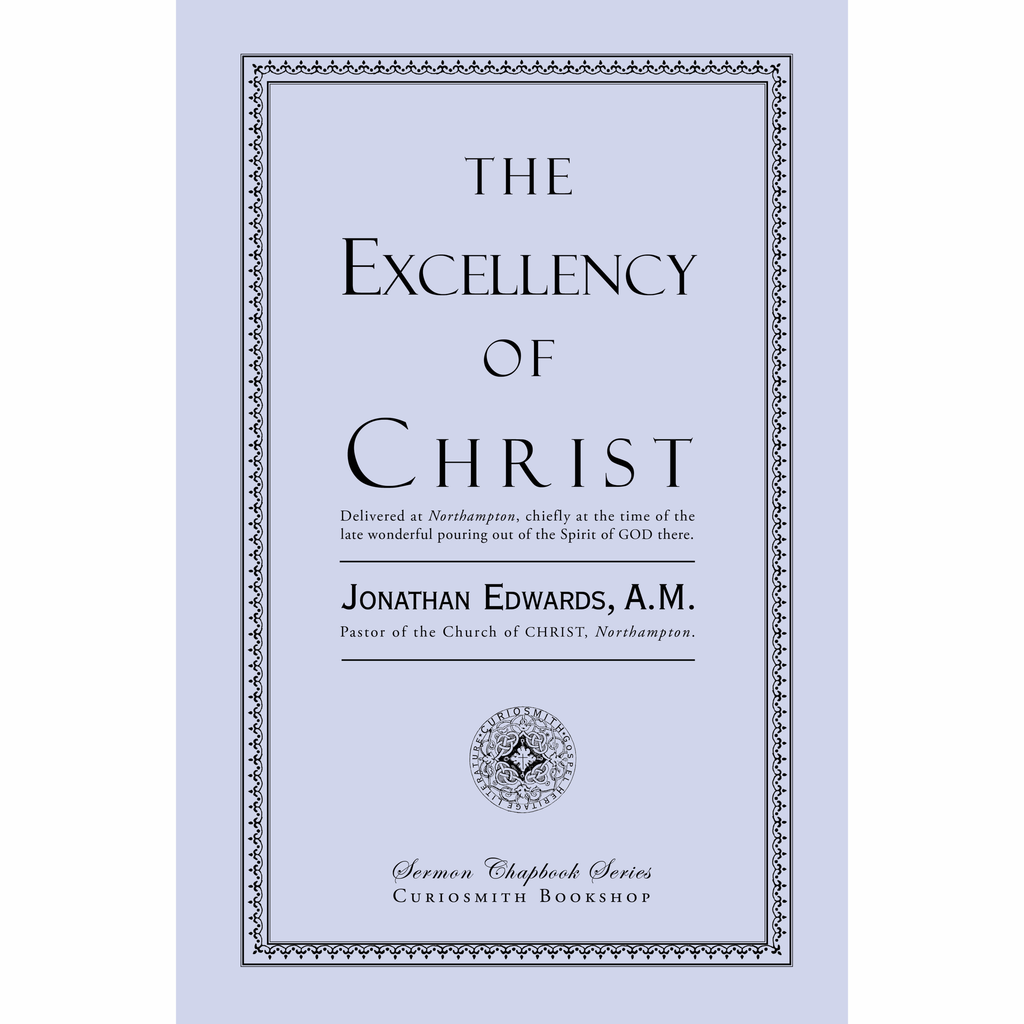 The Excellency of Christ by Jonathan Edwards
---
The Excellency of Christ was preached in Northampton, Massachusetts by Jonathan Edwards and printed in 1738. This sermon explains Christ's excellency in terms of almost contradictory conjunctions such as Christ being a lion and also a lamb at the same time. In the APPLICATION the reader is exhorted to love and embrace Christ as friend, portion and Savior because of His many excellencies.
Paperback 8X5.25, 70 pages. ISBN  9781935626466
Jonathan Edwards (1703–1758) was born in East Windsor, Connecticut. His father, Timothy Edwards,  was the minister at East Windsor. Jonathan was educated at Yale University, both in undergraduate and graduate studies. In 1727, he was ordained and became an assistant pastor with his grandfather, Rev. Solomon Stoddard, at the church in Northampton, Massachusetts. The same year he married Sarah Pierpont with whom he raised a large family. He became active in revivals and is said to be a stimulator of the "Great Awakening" along with George Whitefield. He became president of the College of New Jersey (Princeton) in 1758.
---
Share this Product
---
More from this collection