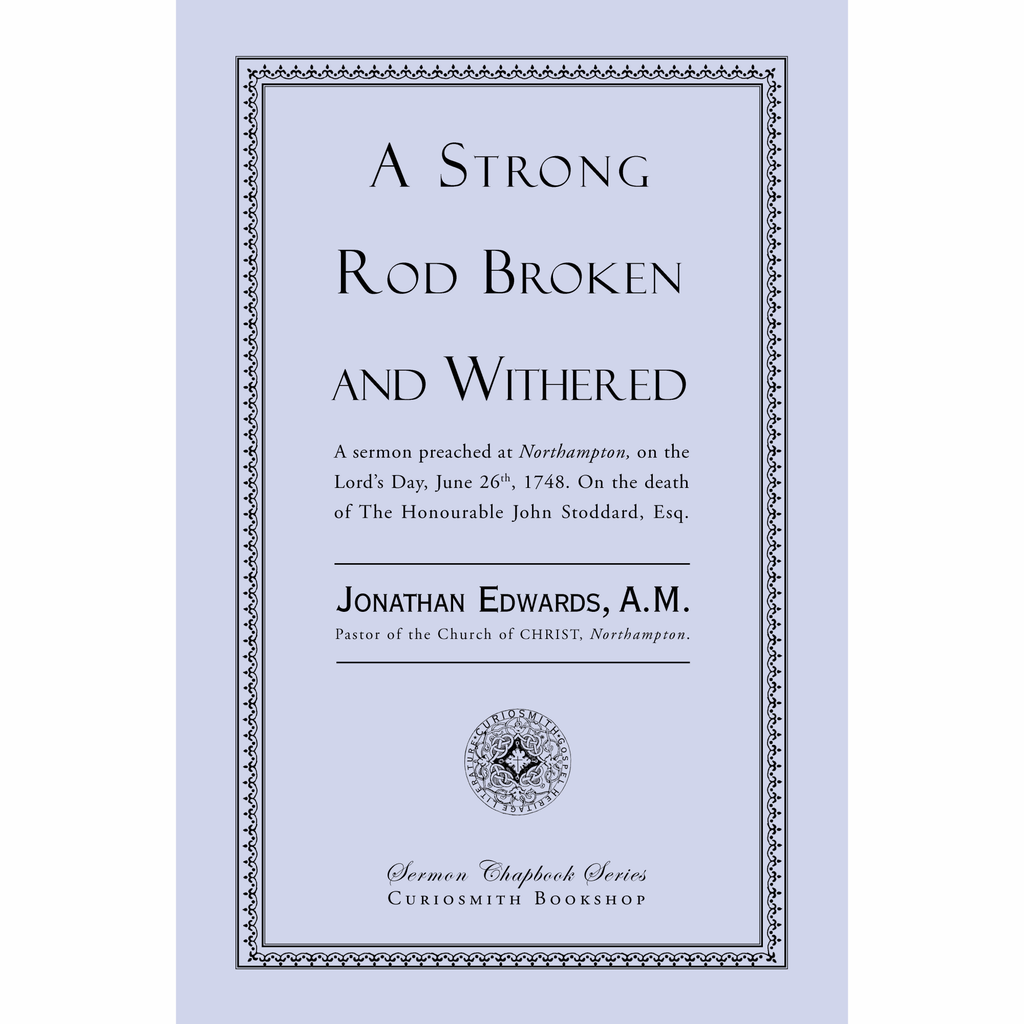 A Strong Rod Broken and Withered by Jonathan Edwards
---
God's Awful Judgment in the Breaking and Withering of the Strong Rods of a Community, was preached at Northampton, Massachusetts, on the Lord's day, June 26, 1748. The sermon was a memorial to John Stoddard, Jonathan Edwards' maternal uncle. It speaks of the nature and character of leaders who are the strong rods of a community. The "Application" of the sermon describes John Stoddard's superior qualities, ability to reason, and relationships to others.
Paperback 5.25X8, 38 pages. ISBN 9781935626817.
Jonathan Edwards (1703–1758) was born in East Windsor, Connecticut. His father, Timothy Edwards,  was the minister at East Windsor. Jonathan was educated at Yale University, both in undergraduate and graduate studies. In 1727, he was ordained and became an assistant pastor with his grandfather, Rev. Solomon Stoddard, at the church in Northampton, Massachusetts. The same year he married Sarah Pierpont with whom he raised a large family. He became active in revivals and is said to be a stimulator of the "Great Awakening" along with George Whitefield. He became president of the College of New Jersey (Princeton) in 1758.
---
Share this Product
---
More from this collection