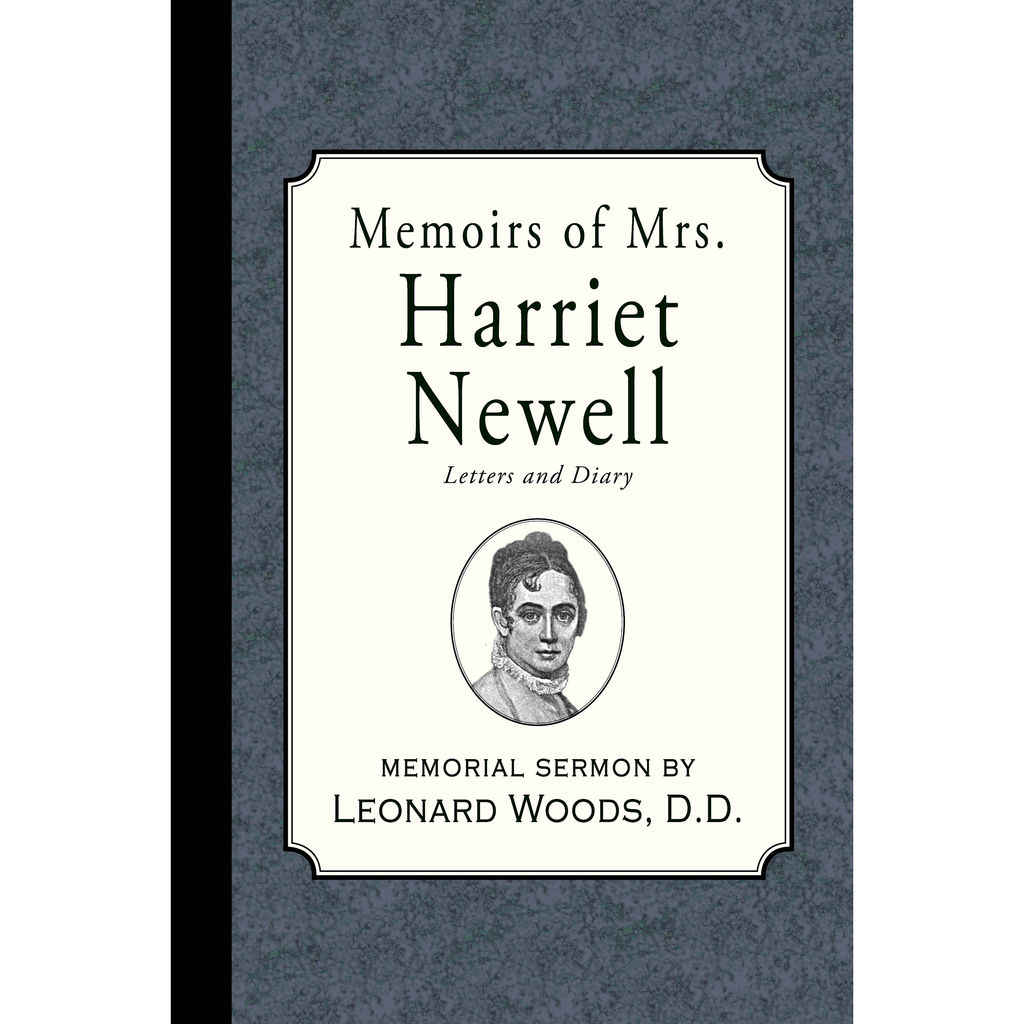 Memoirs of Mrs. Harriet Newell
---
Harriet Atwood (1793–1812) was born in Haverhill, Massachusetts. She attended Bradford Academy when 13 years old. This memoir consists of her letters and diary entries which exudes an enthusiasm and a contagious devotion to Jesus. "Spare me, O my God, spare me yet a little longer, and by thy grace enable me to do some little work in thy vineyard." She married Samuel Newell and set sail Feb. 19, 1812, with Mr. Newell, and Mr. and Mrs. Judson. Harriet recorded many interesting details of her travels on the ship Caravan. After seeing nothing but sky and water for one hundred and fourteen days, they landed in Calcutta and then were summoned and ordered to leave India. Samuel and Harriet took a ship to Mauritius and "she became the joyful mother of a daughter, but four days after, in consequence of a severe storm of wind and rain, the child took cold, and died on the evening of the next day." "Harriet took cold, at the same time, being exposed to a violent storm of wind and rain. The cold settled on her lungs, and terminated in a consumption." Many editions of this memoir were published, and she became a celebrated role model for her exuberant dedication to the missionary cause.
Paperback 6X9; 200 pages, ISBN 9781946145734

The memorial sermon was given by Leonard Woods (1774–1854) who was born in Princeton, Massachusetts. He graduated from Harvard Divinity College in 1796. He was pastor at Congregational church in West Newbury, MA., in 1798. He was a professor of Christian Theology at Andover Theological Seminary for 38 years. He believed in orthodox Calvinism. He helped establish the American Tract Society, the Temperance Society, and American Board for Foreign Missions.
---
Share this Product