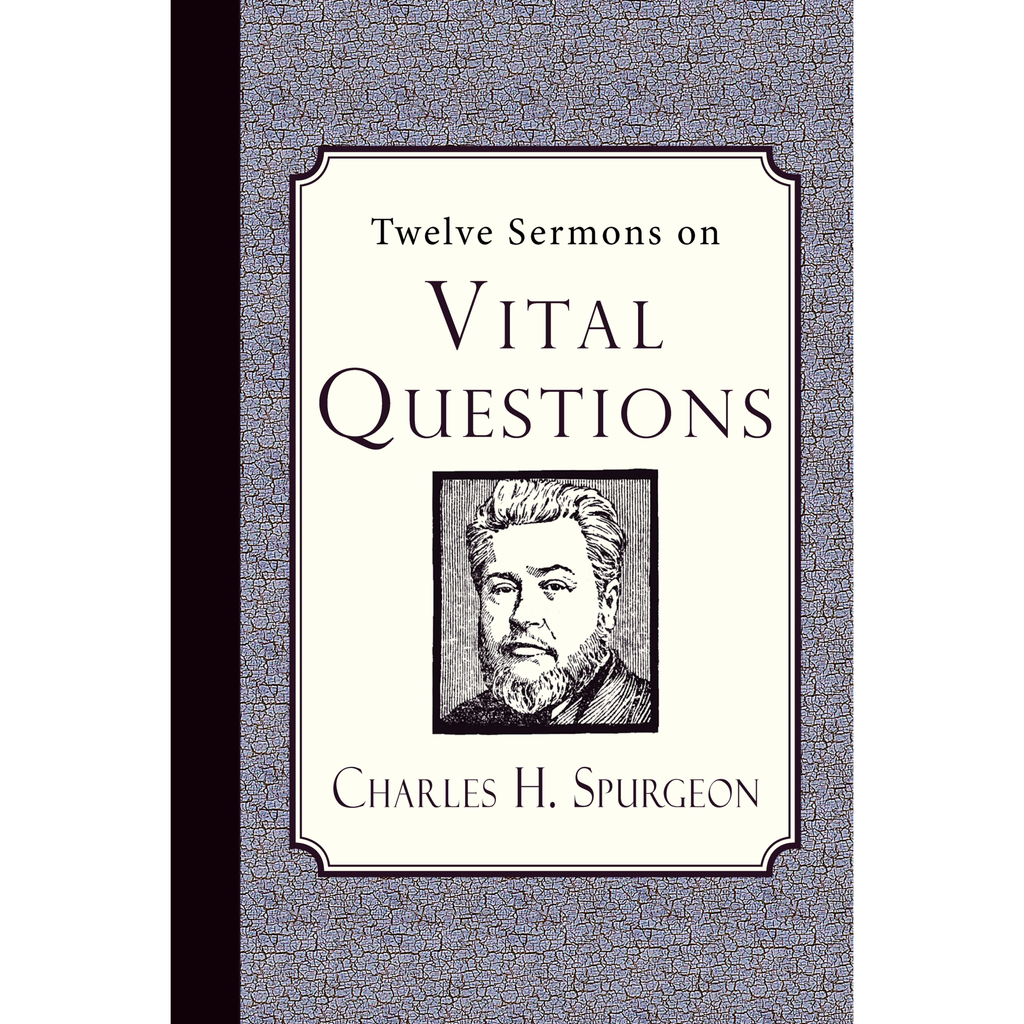 Twelve Sermons on Vital Questions by Charles Spurgeon
---
Charles Spurgeon answers essential spiritual questions. Will God be merciful if we come to him? Are we worshiping for selfish reasons? Are we responsible for others in our teachings, example and sharing of the gospel? Do we truly "know" Christ, or do we only know doctrine and facts about Christ? Are we prepared to die? How do we obtain faith? Are we on the Lord's side in different life issues? and Do we really believe on the Son of God? These are deep questions believers and unbelievers would benefit by earnestly answering. The twelve sermons are titled: Who Can Tell?, God or Self—Which?, Am I Clear of His Blood?, Do You Know Him?, Are You Prepared to Die?, How Can I Obtain Faith?, For Whom Is the Gospel Meant?, Am I My Brother's Keeper?, On Whose Side Are You?, May I?, And Why Not Me?, And the Question of Questions.
Paperback 6X9, 232 pages. ISBN 9781941281017
Charles Haddon Spurgeon (1834–1892) was born in Kelvedon, England. He came from a strong Christian family and Charles developed a love for reading books. At fifteen, a stormy day changed his plans and he went to a Methodist chapel in Colchester, where the service was almost given up for low attendance. At this service the message was look to Jesus to be saved, and he became a Christian. He never went to college, but he became a scholar through self-study. His parents were Congregationalists but he saw the need for Baptism after he read the Bible. He preached his first sermon at Teversham in Cambridgeshire and people began to respect him. The New Park Street Chapel in London was deserted and the young man from Cambridge was recommended. Spurgeon thought it a mistake and that he would not be fit for London. He was "borne down with a sense of weakness." His preaching was blessed with great success of effect and attendance. Soon the need of a much larger building was needed and the Metropolitan Tabernacle was built in 1861. He became a well-known preacher and is regarded as the "Prince of Preachers."
---
Share this Product
---
More from this collection