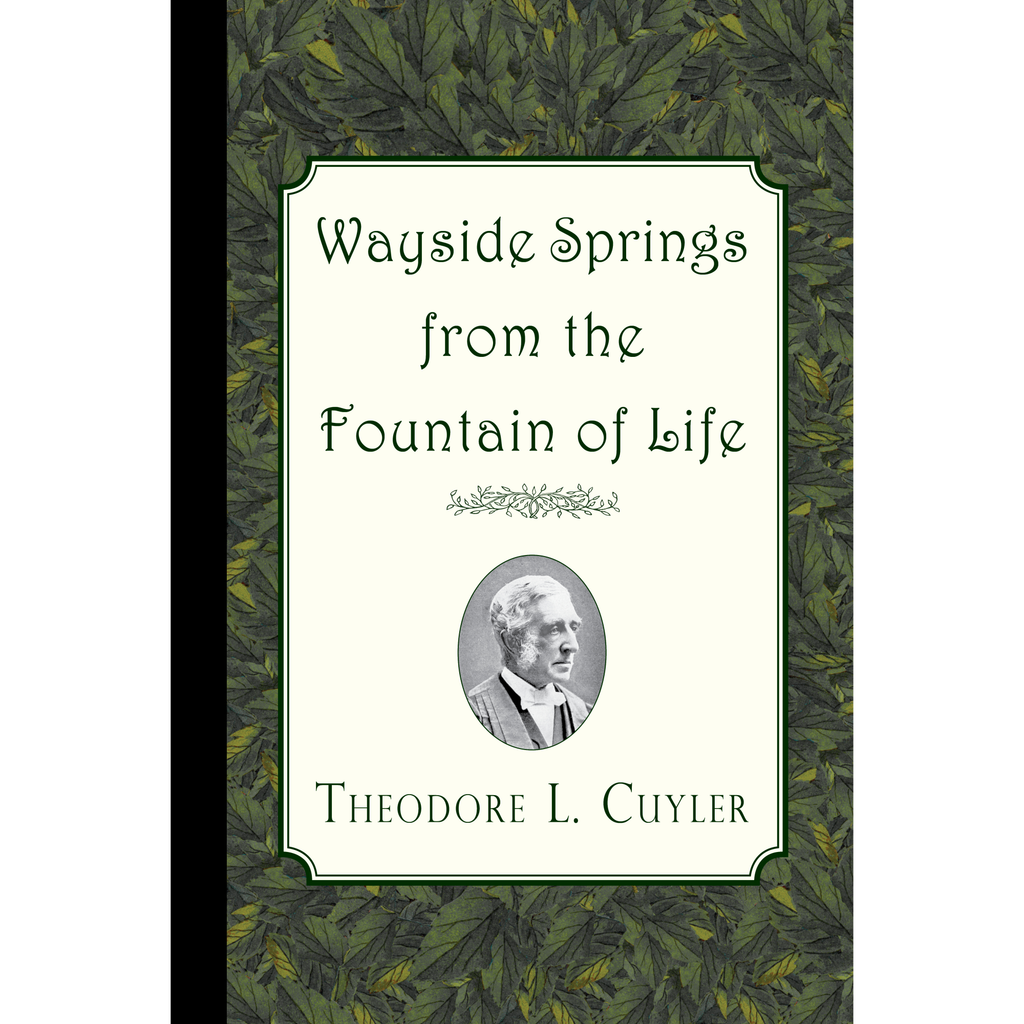 Wayside Springs from the Fountain of Life by Theodore L. Cuyler
---
The twenty-five devotional chapters teach Biblical passages and apply them to life. In chapter one Dr. Cuyler describes Israel's journey from Egypt to Canaan when they obeyed in faith and sang the song "Spring up O well! Sing ye unto him!" with their lips but also dug the well with their shovels. Through the triple process of praying, digging (actions) and singing praise we learn that God provided. Dr. Cuyler teaches that every Christian should be involved in all three types of behavior as they seek God. The title of the book, "Wayside Springs" is God bringing blessing no matter how dry the desert, and the "Fountain of Life" is the crystal stream that flows out of the throne of God and of the Lamb.
Paperback 6X9, 104 pages, ISBN 9781941281512
THEODORE LEDYARD CUYLER (1822-1909) was born at Aurora, N. Y. He attended Princeton Theological Seminary and received his doctorate. He pastored the Third Presbyterian Church in Trenton, N. J.; the Market Street (Reformed Dutch) Church N. Y.; and The Lafayette Avenue Presbyterian Church, Brooklyn, N.Y. He drew together one of the largest congregations in the country at that time and was acquainted with many famous people. He wrote thousands of articles for the religious press and many books of general interest.
---
Share this Product