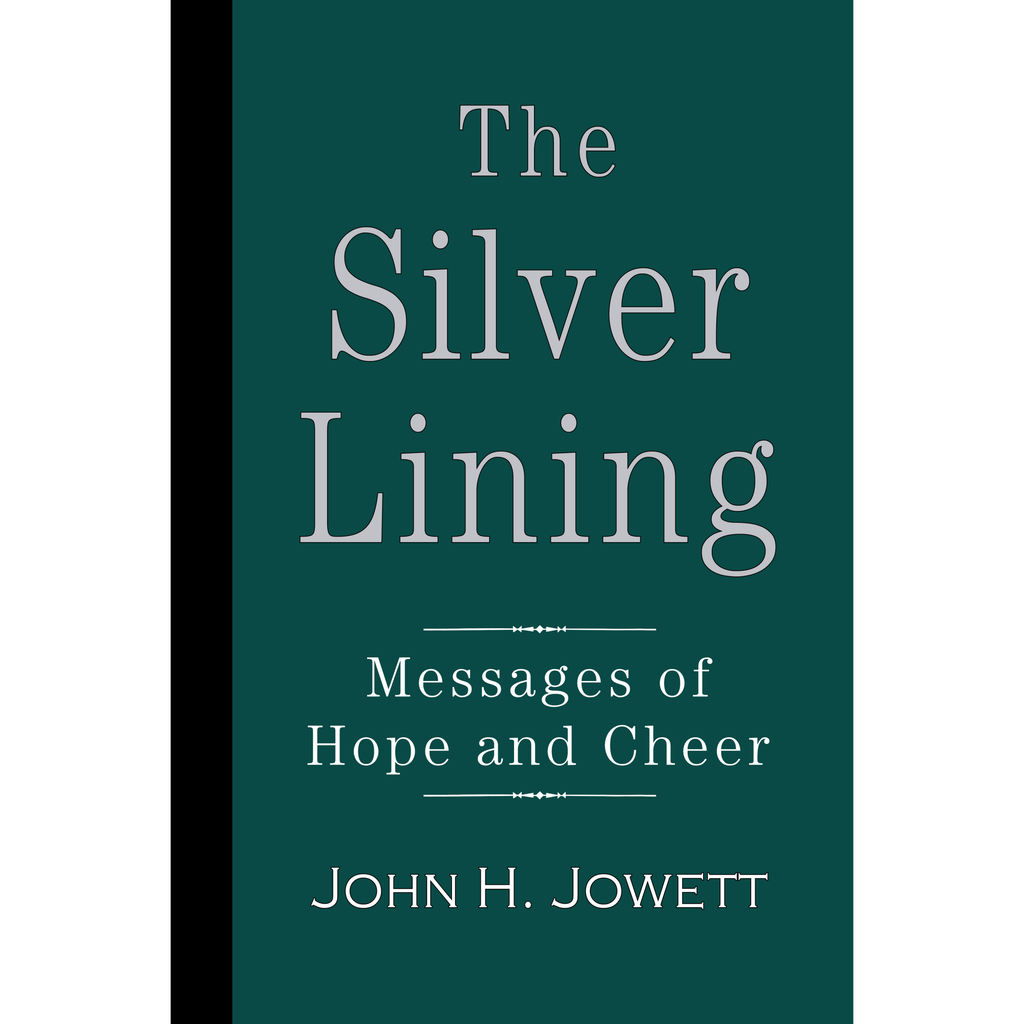 The Silver Lining: Messages of Hope and Cheer by John H. Jowett
---
Knowing the silver lining in life requires the discernment of Biblical principles. This book shows applications of Romans 8:28 with examples to help a person rest in God. Sorrow can accomplish what comfort and calm prosperity would always fail to do, because sometimes the tempest is needed to bring out the power and strength in one's music. Loneliness has the silver lining of drawing us to the presence of the understanding Lord. Waiting produces eagles wings which moves our mind to things above. Clouds in life are a dwelling place of God and bring "fertilizing rains"—"The cloud experience is the minister not only of enrichment, but of enlargement." John J. Jowett brings messages of encouragement and joy to help a believer know God's goodness.
Paperback 6X9; 142 pages; ISBN 9781941281734
JOHN HENRY JOWETT (1864–1923) was born in Halifax, Yorkshire, England. He grew up in a Christian family and was educated at Airedale College, Bradford, the University of Edinburgh and Mansfield College, Oxford. He served at St. James Congregational Church in Newcastle (1890–1895), Carr's Lane Congregational Chapel in Birmingham (1895–1911), Fifth Avenue Presbyterian Church in New York City (1911–1917), and Westminster Chapel in London (1918–1922). He was a very respected and popular preacher.
---
Share this Product