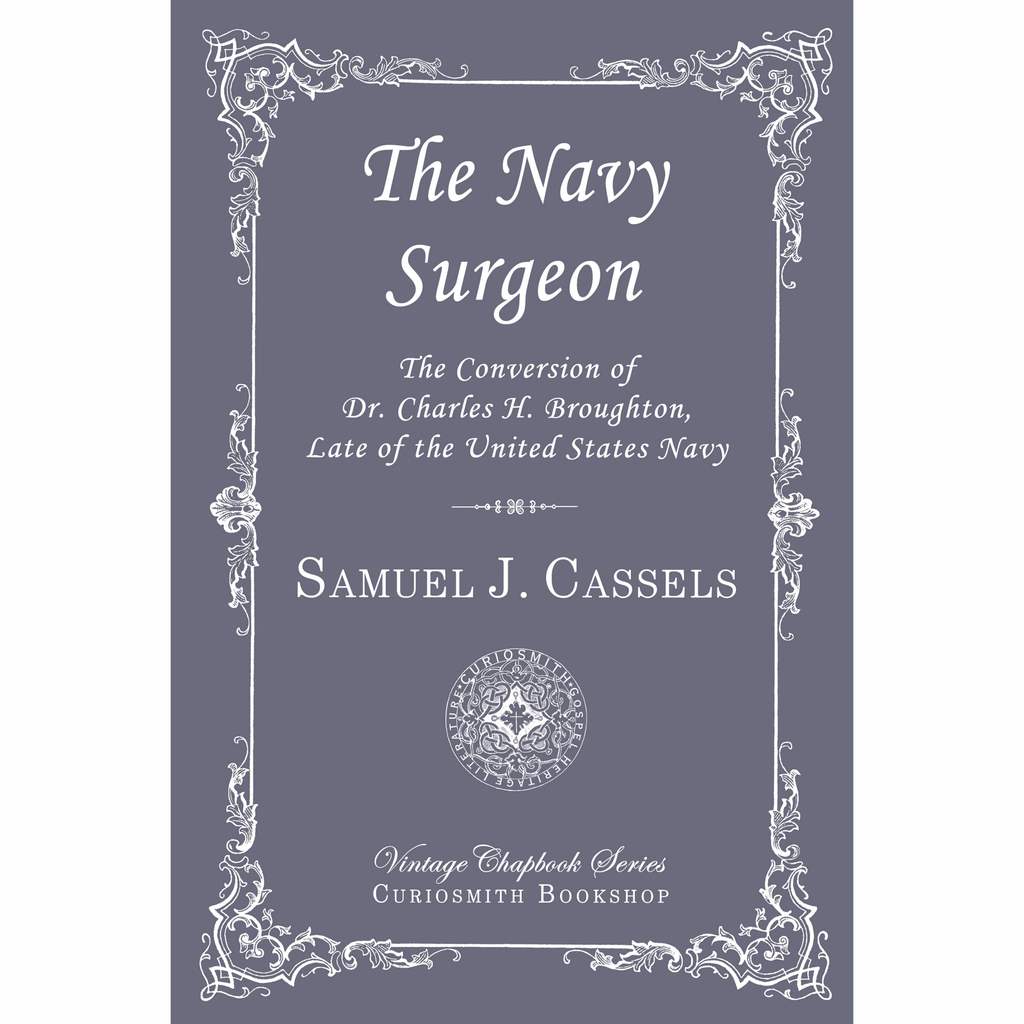 The Navy Surgeon by Samuel J. Cassels
---
Dr. Charles Broughton, the subject of this biography, recounts through letters, when he came to Christ on board a man-of-war ship down near Key West, Florida. Illustrating the power of prayer, God poured his grace not only on Dr. Broughton but also six other members of his family who had become Christians while he was away. He portrays saving grace by taking up the cause and the spiritual development of his fellow seamen.
Paperback 4X6; 70 pages; ISBN 9781941281888, Vintage Chapbook Series
Samuel Jones Cassels (1806–1853) was born in Liberty County, Georgia. At 17 he made a confession of faith and joined the Midway Congregational Church. He studied at Franklin College and graduated in 1828. He was ordained in Augusta, Georgia in 1829. He served at a church in Washington, Georgia in 1831. He moved to Macon, Georgia to the Presbyterian Church in 1836. He married in 1838, Miss Mary Eliza Winn (1809–1838). He moved to Norfolk, Virginia, until 1846 and then to Savannah, Georgia where he was principal at the Chatham Academy. He left a legacy of poetry.
---
Share this Product