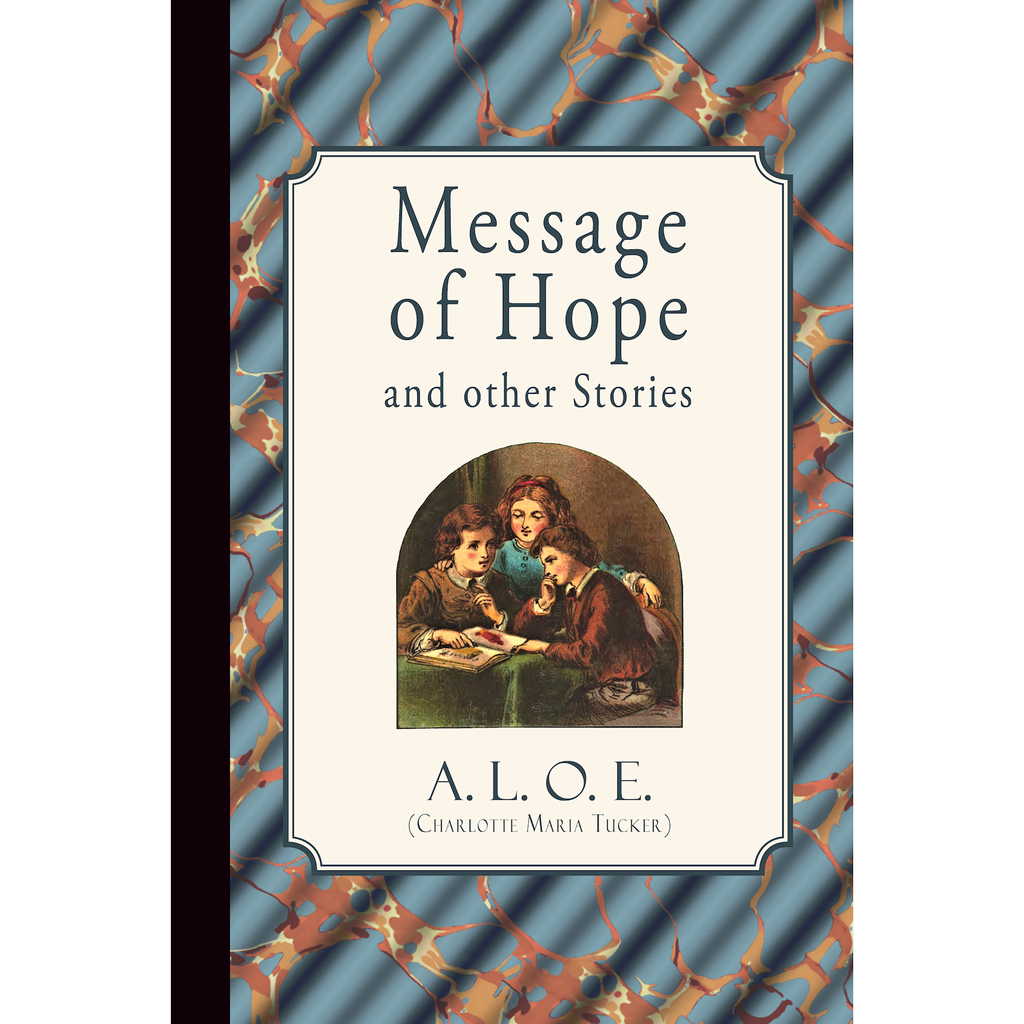 Message of Hope and Other Stories by A.L.O.E. (ePub)
---
A.L.O.E. uses her gift of teaching in this collection of 13 stories and poems from two books; six stories from "Message of Hope" and seven stories from "Every Cloud Has a Silver Lining." Topics include hope, optimism, and fellowship.
ePub version, 54 pages equivalent, 2 illustrations.
CHARLOTTE MARIA TUCKER (1821–1883) was born in Barnet, England. Her father, Henry St. George Tucker, was chairman of the East India Company. Henry was against girls going to school, so Charlotte was educated at home. Henry discouraged writing so nothing was published before his death. Charlotte was full of energy, vitality and was very generous. She was a deep thinker, seemingly always religious. She had talent in music, drawing, writing, acting and teaching. She lived at No. 3 Upper Portland Place, her childhood home, for 49 years. Her brothers moved to India, but she took care of her mother until she died in 1869. Afterwards, being financially successful and free of caring for her mother, she took up the study of Hindustani. In 1875, she felt a divine call and traveled to India for 18 years and carried on missionary work until her death. She continued to write stories in India.
CONTENTS
1. The Message of Hope (hope)
2. The Two Crutches (trial of lameness)
3. A Real Thing (real prayer)
4. Not Always Play (idle wishes)
5. The High Seat (pride of life)
6. The Christian Bond (fellowship)
7. Every Cloud Has a Silver Lining (optimism)
8. The Chain-Cable Broken (obeying parents)
9. Something Better (God's good gifts)
10. Crumbs of Comfort (small acts of kindness)
11. The Honey-Guide (conscience)
12. The Sea-Mew (adversity)
13. Alice and Daisy (girl and lamb)

---
Share this Product
---
More from this collection