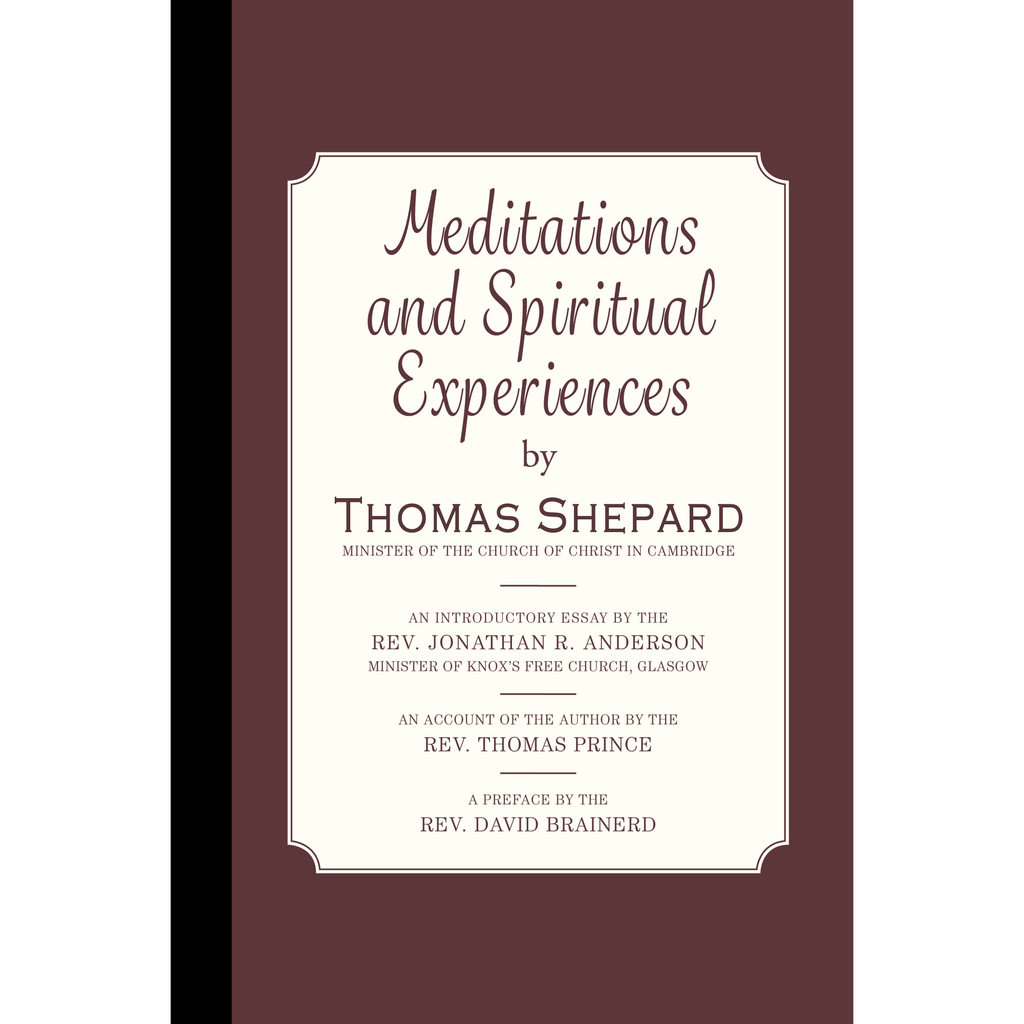 Meditations and Spiritual Experiences by Thomas Shepard
---
Look Inside: Meditations and Spiritual Experiences (Table of Contents and first pages)
This diary was written by puritan Thomas Shepard in the years 1640–1641. It is an honest and heartfelt composition, exposing the tension of his sinful nature against his desire for close fellowship with God. The diary begins five years after he sailed from England to Boston to escape being silenced for his puritanism. "The Lord also brought my soul to place all my happiness in being one in and with Christ, and to have mind and heart only placed on him."
Introduction by Jonathan R. Anderson; Memoir by Thomas Prince; Preface by David Brainerd.
6X9; 108 pages; ISBN 9781946145383
THOMAS SHEPARD (1605–1649) was born at Towcester, near Northampton, England. He attended the University of Cambridge at fifteen and later and earned a MA degree. He moved to different towns in England trying to escape those who strove to silence him for his Puritanism. He finally sailed from Gravesend, England to Boston, New England in 1635. He then pastored a church in Newtown [Cambridge], filling a vacancy left by Thomas Hooker. In 1637, he married Joanna the eldest daughter of Thomas Hooker, and stayed in Cambridge for the remainder of his life. He was a popular and well respected man, who preached the gospel and wrote many books.
---
Share this Product
---
More from this collection