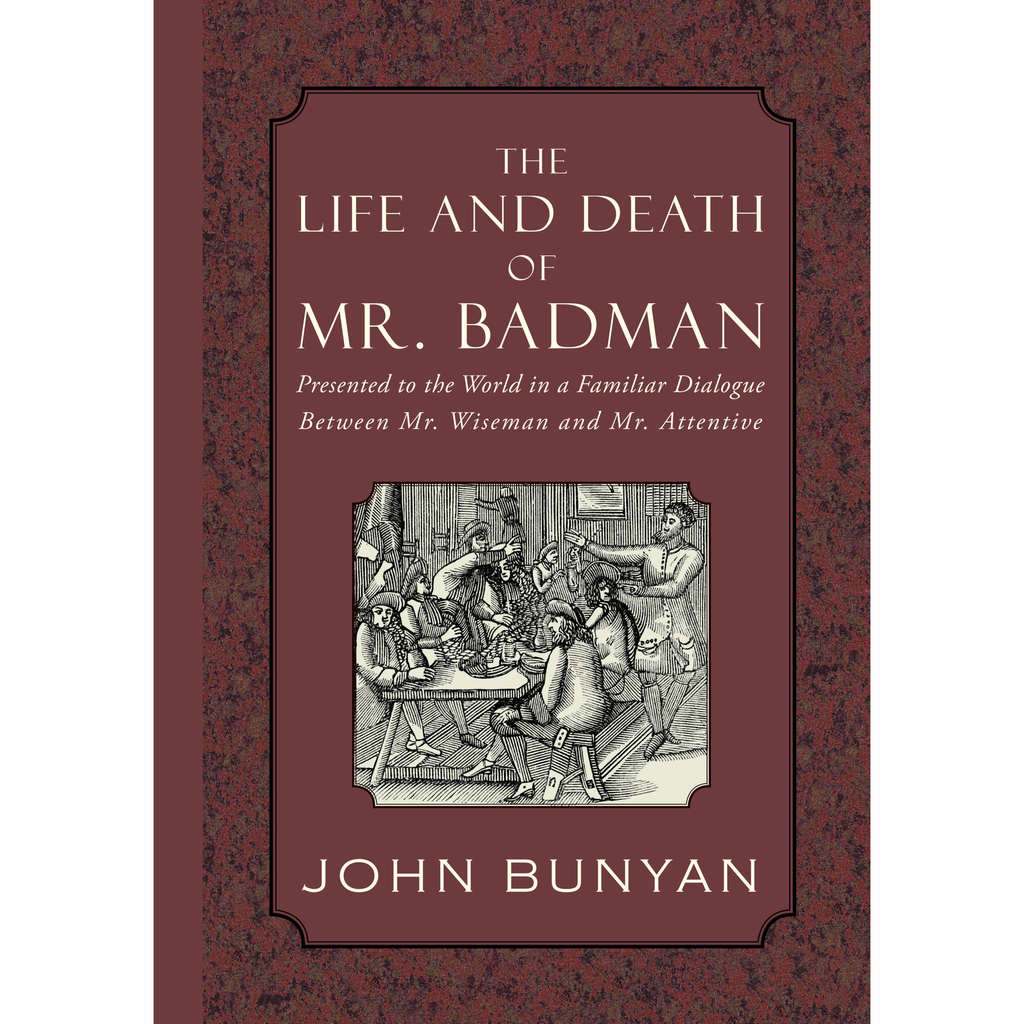 The Life and Death of Mr. Badman by John Bunyan
---
The Life and Death of Mr. Badman: Presented to the World in a Familiar Dialogue between Mr. Wiseman and Mr. Attentive by John Bunyan.
This allegorical tale is a two person dialogue to help Christians understand and avoid deceptive and evil behavior. Mr. Wiseman, being wise, explains the nature of bad behavior to Mr. Attentive, who is attentively learning. Mr. Badman is the third person example of bad behavior. As George Offor explains "The author's object is to warn poor thoughtless sinners, not with smooth words, to which they would take no heed; but to thunder upon their consciences the peril of their souls, and the increasing wretchedness into which they were madly hurrying. He who is in imminent, but unseen danger, will bless the warning voice if it reach his ears, however rough and startling the sound may be." This edition uses the George Offor text with his introduction, notes and chapter divisions. Also included are the side notes (in the page margin), scripture references, and five woodcut engravings from the first edition. The pointing hand symbols are included which were used to signify "things either fully known by me [John Bunyan], as being eye and ear-witness thereto, or that I have received from such hands, whose relation, as to this, I am bound to believe."
Paperback 7X10, 186 pages, 5 illustrations. ISBN  9781935626664
John Bunyan (1628-1688) was born in Harrowden, Elstow, England. Early he was a tinker who followed in his father's occupation. He had years of vain pleasures followed by law abiding religiosity. After he struggled in his thinking, Bunyan became a true Christian and was baptized in 1653. His natural gift for preaching became evident, and his ordination was by popular demand. His conviction to preach was at whatever the cost and in 1660 he was imprisoned for 12 years for preaching without a license. He is a favorite among the Puritans and was an ambitious writer with over 60 works to his name, including the famous "The Pilgrim's Progress."
George Offor (1787–1864) was born at No. 3, Postern Row, Tower Hill, England, where his father (George Offor, Sr.) was a book-seller. He trusted in Jesus as his savior very early in life and was a Baptist . He began his own business selling old books, and he became proficient in obtaining rare books for clients. He was a literary editor, bibliographer, and prodigious book collector. He was employed in many government offices and was on many boards. He was the principal agent in formation of East London Auxiliary Sunday School Union.
---
Share this Product
---
More from this collection