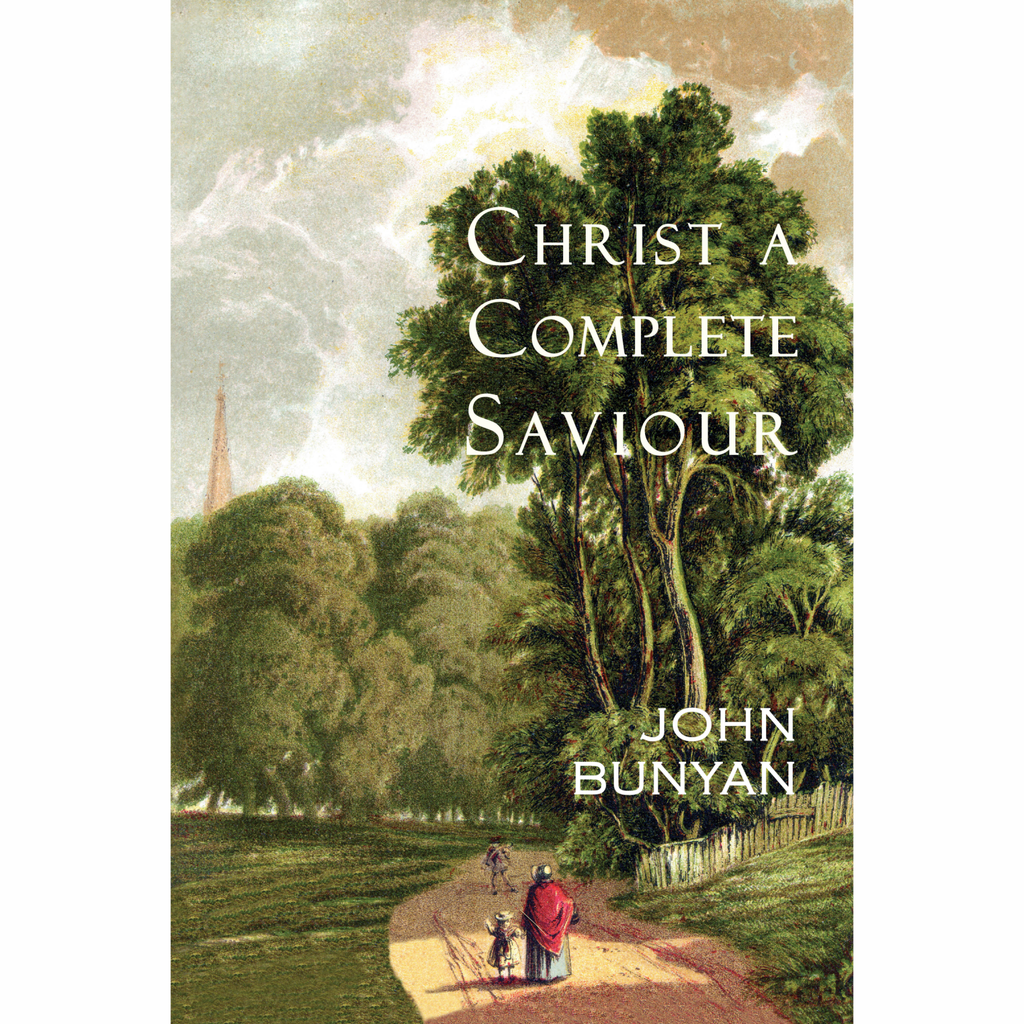 Christ a Complete Saviour by John Bunyan
---
Christ a Complete Saviour: The Intercession of Christ and Who Are Privileged in It by John Bunyan. Notes by George Offor.
John Bunyan praises the many merits of the intercession of Christ. He defines intercession as "the finishing work of a sinner's salvation." Justification and preservation are examined as the benefits of Christ's intercession. Newly awakened Christians, backsliders, and sincere Christians are analyzed as people interested in coming to Christ. The eternal nature of Christ is safety and certainty for the believer. The reader is exhorted to diligently learn and teach others the truth of Jesus Christ. This is the George Offor text with his Introduction and notes.
Paperback 6X9, 112 pages. ISBN  9781935626190
John Bunyan (1628-1688) was born in Harrowden, Elstow, England. Early he was a tinker who followed in his father's occupation. He had years of vain pleasures followed by law abiding religiosity. After he struggled in his thinking, Bunyan became a true Christian and was baptized in 1653. His natural gift for preaching became evident, and his ordination was by popular demand. His conviction to preach was at whatever the cost and in 1660 he was imprisoned for 12 years for preaching without a license. He is a favorite among the Puritans and was an ambitious writer with over 60 works to his name, including the famous "The Pilgrim's Progress."
George Offor (1787–1864) was born at No. 3, Postern Row, Tower Hill, England, where his father (George Offor, Sr.) was a book-seller. He trusted in Jesus as his savior very early in life and was a Baptist . He began his own business selling old books, and he became proficient in obtaining rare books for clients. He was a literary editor, bibliographer, and prodigious book collector. He was employed in many government offices and was on many boards. He was the principal agent in formation of East London Auxiliary Sunday School Union.
---
Share this Product
---
More from this collection