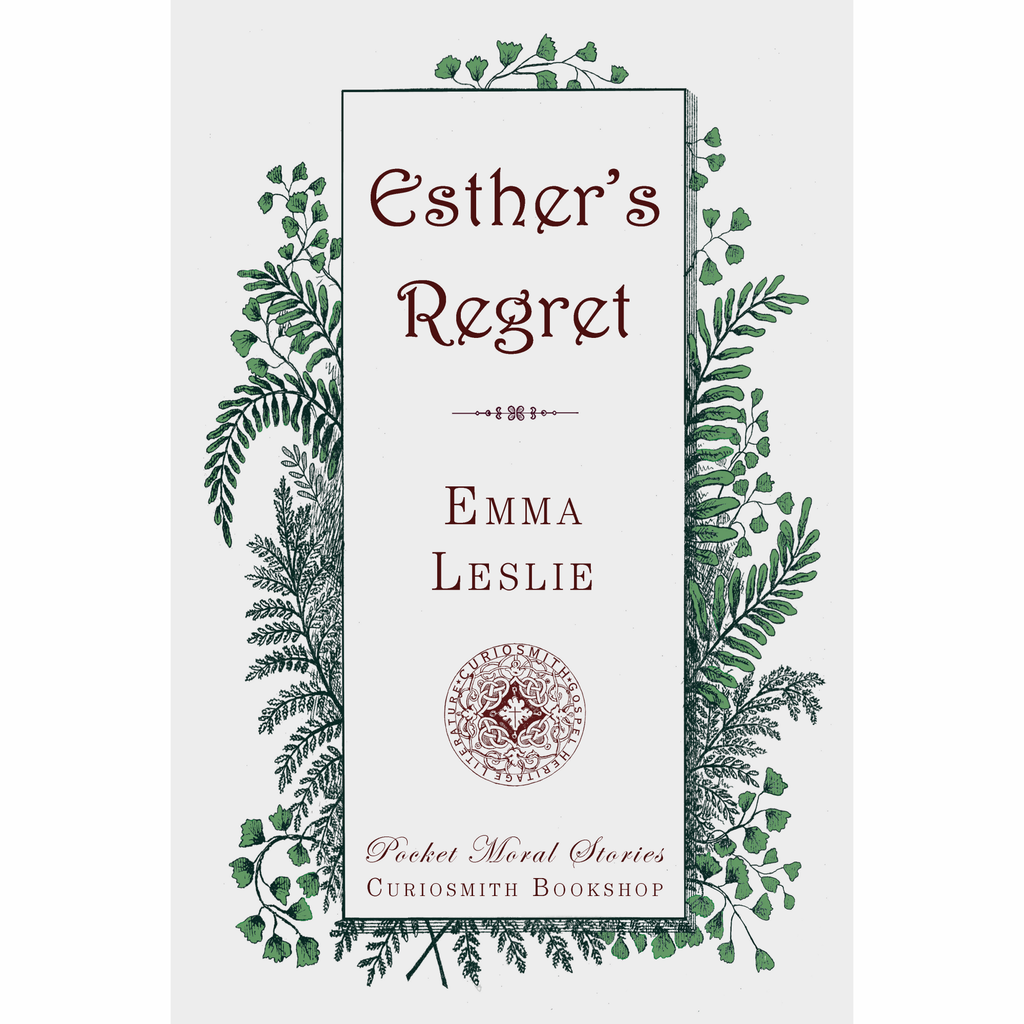 Esther's Regret by Emma Leslie
---
Vanity, worldly possessions and the pride of life are the substance of Esther's life. She was "fond of dress" and a yielding mother left this passion unchecked. Consequently she taunted her brother and drove him away from home. Then Esther left home in a fit of anger. "The foundation of all this trouble that had come, not only upon Esther but upon her family, had its root in this—to seem what they were not."—Esther's Regret.
Paperback 4X6, 1 illustration, 126 pages. ISBN 9781941281291; Pocket Moral Stories
Emma Boultwood (1838–1909) was born in Greenwich, Kent, England. She was an Infant School Governess in her twenties. She began writing using the name Emma Leslie, and was published in 1863. She had a sister named Harriet Boultwood who wrote many stories as well. In 1872, she married Thomas Francis Dixon, a clerk. In 1874, they had a son named Harold Leslie Dixon, who was an electrical engineer and went on to found Leslie Dixon and Co. She wrote Christian books and historical fiction and many were published by the Religious Tract Society.
---
Share this Product