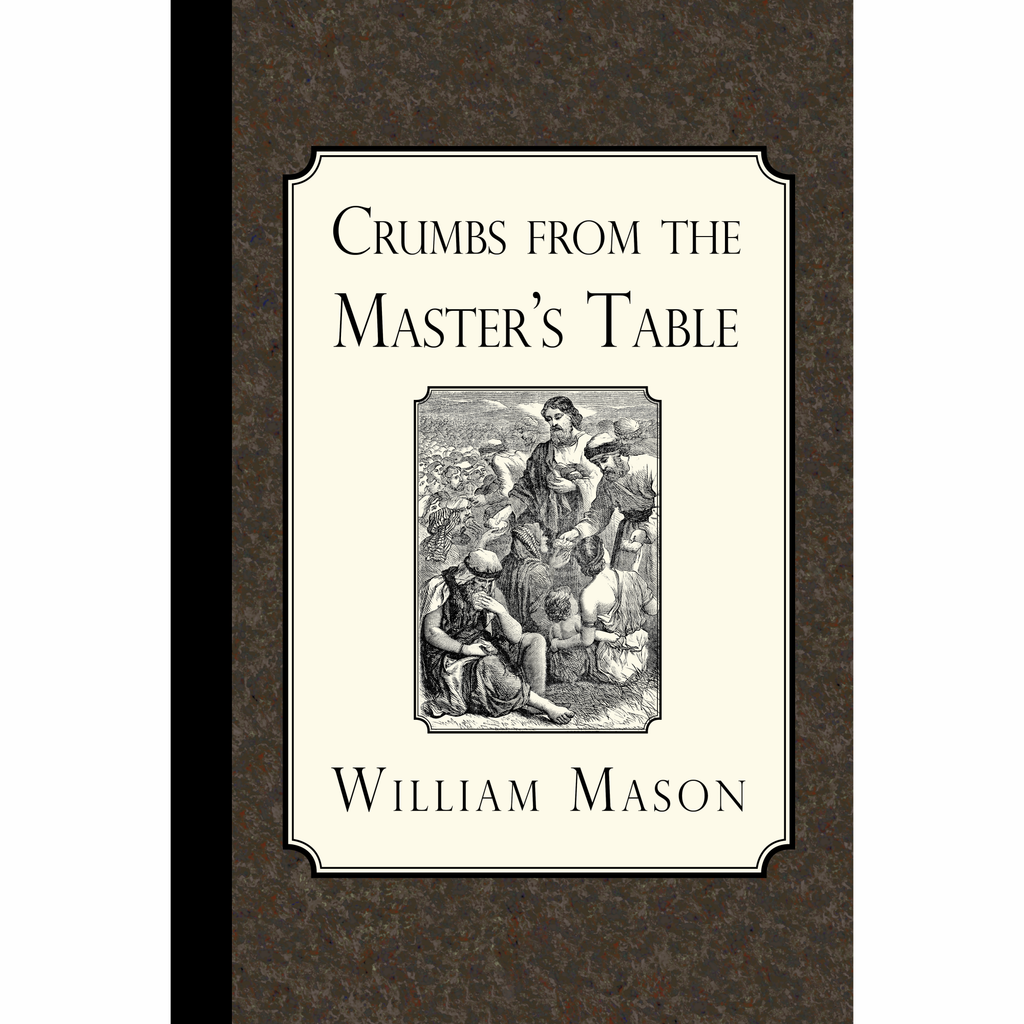 Crumbs from the Master's Table by William Mason
---
This devotional book contains short Biblical meditations. A thought or exhortation is followed by a Bible verse for further study. Originally published in the eighteenth century, Appleton Publishing republished it as a miniature book in 1831 and it was very successful. These meditations are profitable for any Christian who desires a closer walk with God.
"Go not to any place where you cannot pray in faith, Lord, let thy presence go with me. Do nothing on which you cannot pray in hope, Lord, help me. Aspire after nothing for which you cannot ask in love, Lord, it is for thy glory, give it me. Whatsoever ye do in word and deed, do all in the name of the Lord Jesus. Colossians 3:17."—Crumbs from the Master's Table.
Paperback 6X9, 78 pages. ISBN  9781935626480
William Mason (1719–1791) was born at Rotherhithe, Surrey, England. Initially he continued in his father's clock making business, but in 1740, his father died and he married Miss Cox. He attended church constantly at a Wesleyan church and but being dissatisfied attended a Whitefield church. His gift of writing soon became apparent and he wrote different publications and books. In 1777, he succeeded the Rev. A. M. Toplady as the editor of The Gospel Magazine, which he conducted for several years, and in which he first published his "Notes on Bunyan's Pilgrim's Progress." He was long known as a Justice of the Peace, and, in 1783, was appointed an acting Magistrate. His principal work, by which he is best known, is "A Spiritual Treasury for the Children of God."
---
Share this Product