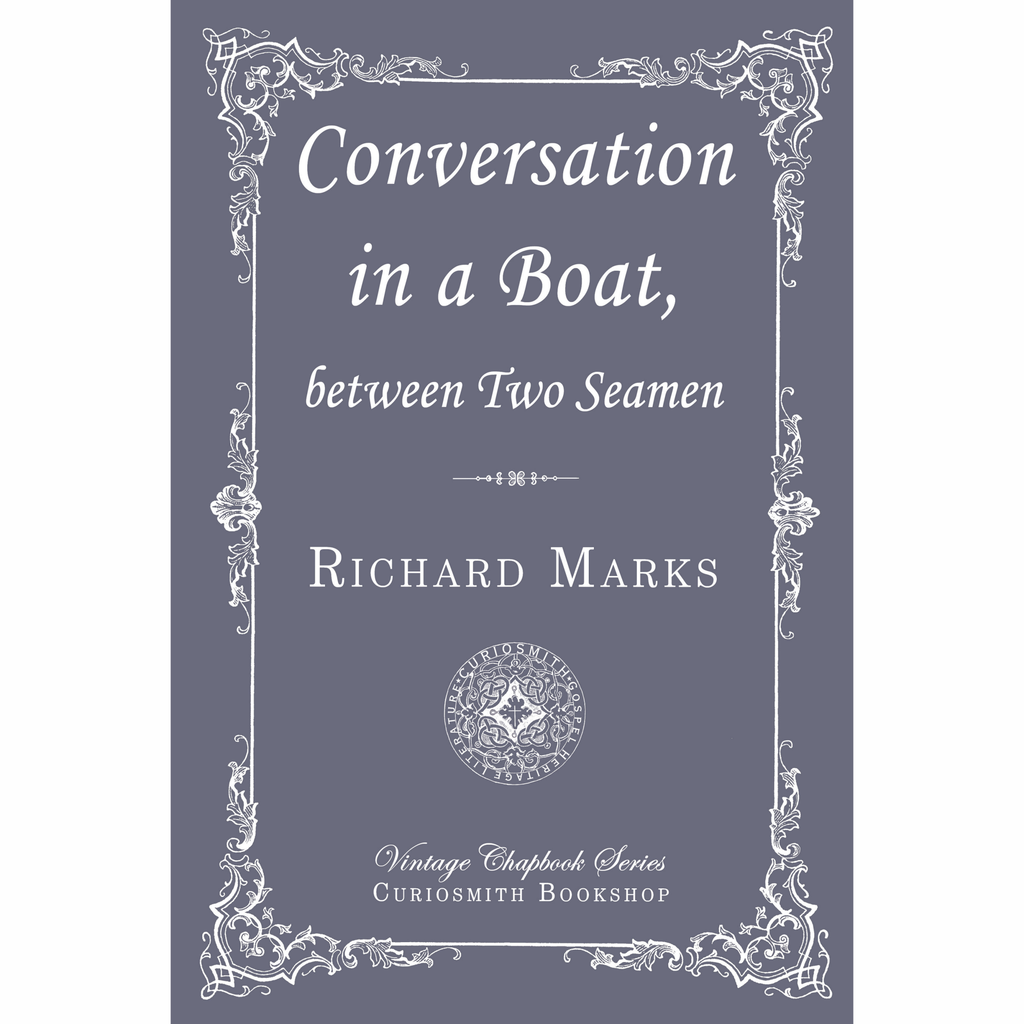 Conversation in a Boat, between Two Seamen by Richard Marks
---
"The 'Repulse' was as noble a seventyfour (sailing ship), and the crew were as fine fellows, as ever swam salt water, or went into action." Two of the sailors sat and talked—Harry Williams, who is a Christian, and Tom Brown, who does not understand religious ways. They discuss the questions: Is the Bible true? and How do we know? "Bad men could not write a book so plainly condemning all sin. Good men would not have deceived mankind by pretending that an invention of their own was a divine revelation." Tom's understands his sinful heart, and a need to be born again.
Paperback 4X6, 1 illustration, 78 pages, ISBN 9781946145024, Vintage Chapbook Series
Richard Marks (1778–1847) was born in North Crawley, Buckinghamshire, England. In 1797 he joined the navy and was promoted to Lieutenant in the Royal Navy.  In 1810 he left the navy and attended Cambridge. In 1812, he was Curate of Waterbeach, Cambridgeshire. In 1820, he was vicar of Great Missenden, Bucks, England for 24 years. He is known for his strong evangelical faith, both during and after the navy.
---
Share this Product