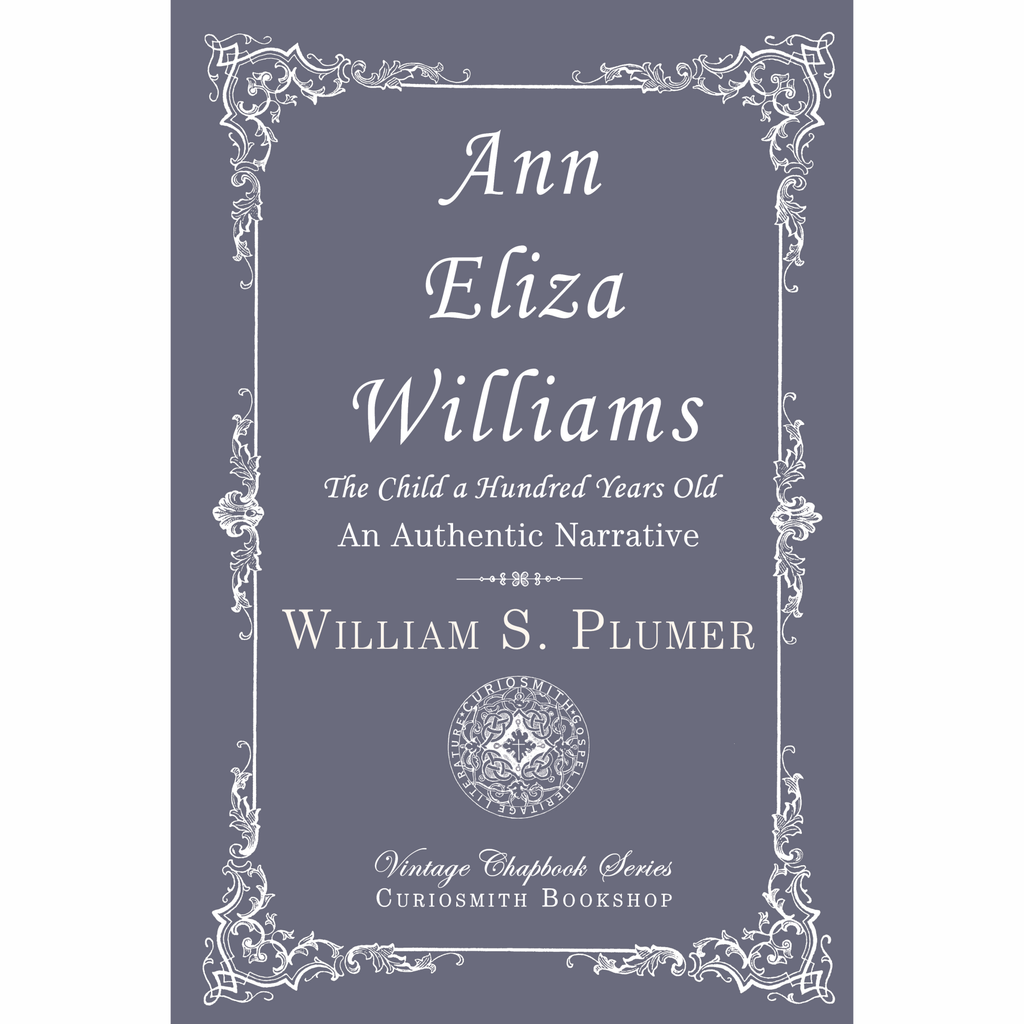 Ann Eliza Williams by William S. Plumer
---
Ann Eliza Williams' witness of Christian devotion and testimony of the Spirit's work in her is an inspiration to anyone. Ten-year-old Ann embraced a strong Christian faith and earnestly held fast to God as she underwent suffering with a terminal illness. The account related by Rev. William S. Plumer during the early nineteenth century, gives a detailed study of her Christian character.
Paperback 4X6, 48 pages, Amazon.com link; ISBN 9781941281826.
WILLIAM SWAN PLUMER (1802–1880) was born in Darlington, Pennsylvania. He was educated at Washington College and Princeton Theological Seminary. He married Eliza Gardner Hasell in 1829. He became a pastor at churches in Virginia, North Carolina and Maryland. He became a professor at Western Theological Seminary (1854 -1862) and a professor at Columbia Theological Seminary (1867 - 1880). He wrote many books, Bible commentaries, and was a contributor to "The American Messenger" magazine.
---
Share this Product