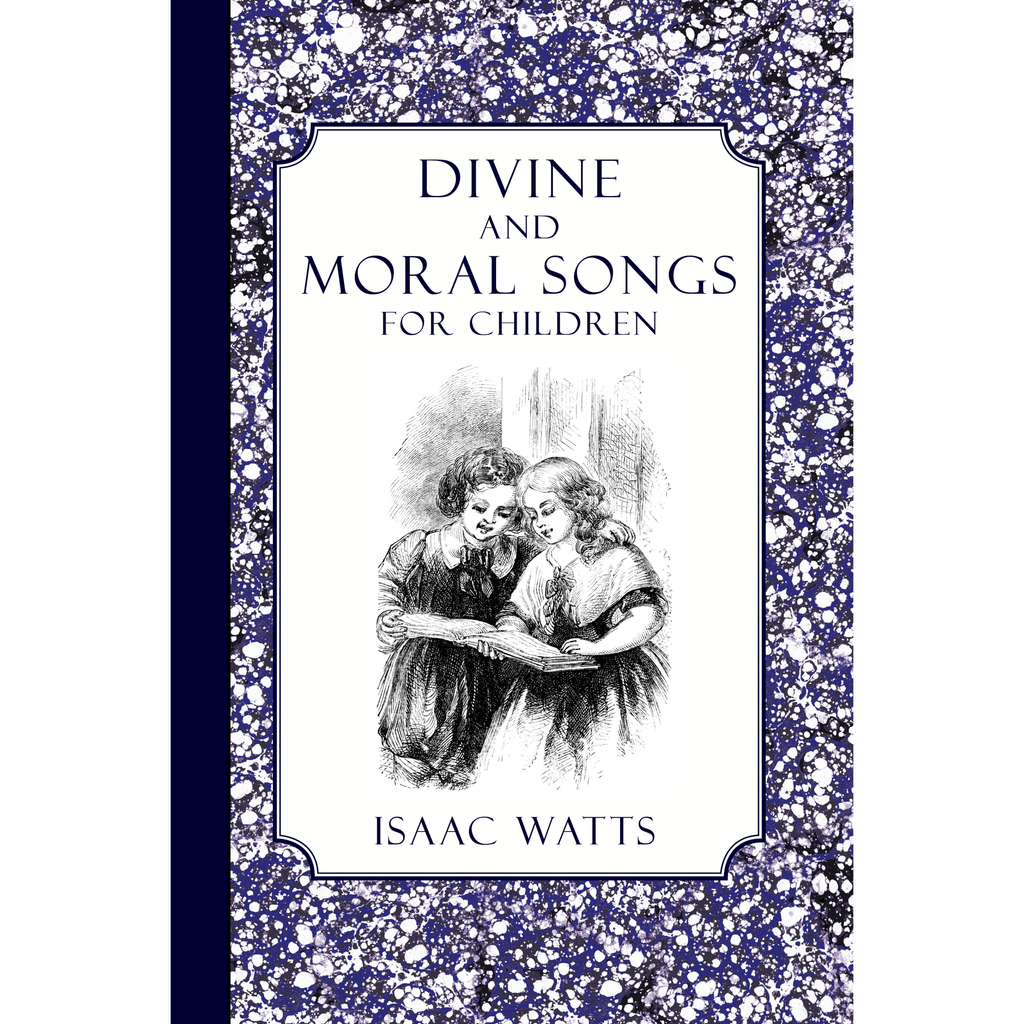 Divine and Moral Songs for Children by Isaac Watts
---
Divine Songs, the first part of this collection, was published in 1715. It was several years later when the Moral Songs were added. Isaac Watts points to Ephesians 5:19, to "teach and admonish one another by hymns and songs," as his motivation for writing the hymns. In the past, this song collection was very popular and the editions numbered in the hundreds. We are instructed by Isaac Watts, in his preface, to sing these songs with well-known psalm tunes that were popular in his day.
Paperback 6X9, 60 pages, 10 illustrations. ISBN  9781935626367
ISAAC WATTS (1674–1748) was born in Southampton, England. His father, a schoolmaster, was jailed twice for his non-conformist faith. Isaac loved to read and attended the free school in Southampton. He started learning Latin at the age of four. He attended Rev. Mr. Thomas Rowe's Nonconformist Academy at Stoke Newington in London. He started writing poetry at fifteen. He became a preacher at 24, and remained in partnership with Samuel Price, an assistant and later joint pastor. He lived at Abney House with Sir Thomas and Lady Mary. He gave himself to preaching and writing his entire life. He was an industrious hymn writer who wrote over 600 hymns, among many other works.
---
Share this Product
---
More from this collection