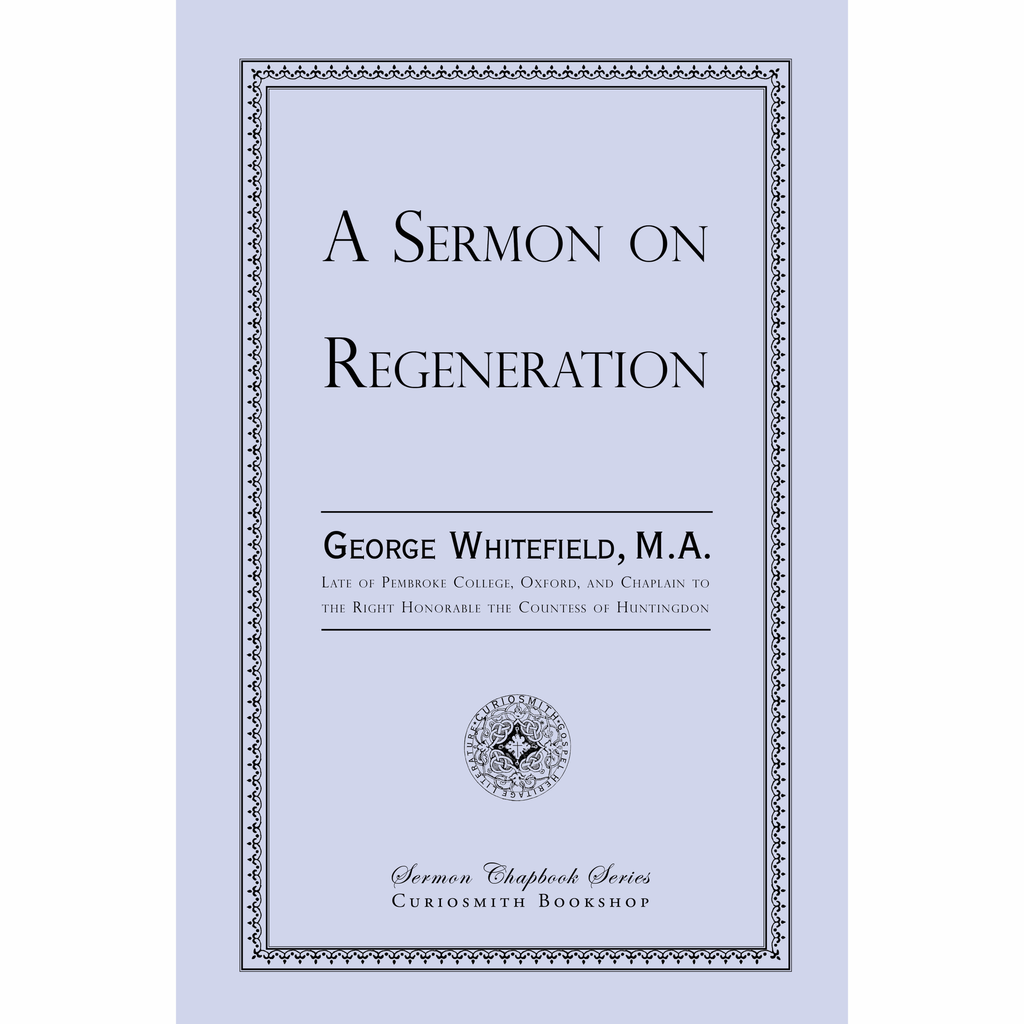 A Sermon on Regeneration by George Whitefield
---
Whitefield explores the doctrine of genuine regeneration and how little it is understood. He warns that "nothing short of a thorough sound conversion will fit thee for the kingdom of heaven." What does it mean to be in Christ and to be a new creature? He explains the reasoning why this must be the case. He explains what practical effects this has in life. "Let each of us therefore seriously put this question to our hearts: Have we received the Holy Ghost since we believed? Are we new creatures in Christ, or no?"
Paperback 5.25X8, 28 pages. ISBN 9781935626596
GEORGE WHITEFIELD (1714–1779) was born in Gloucester, England. He attended Pembroke College at Oxford. Charles and John Wesley became his friends and he was a member of the Holy Club. The group was highly disciplined and "methodical" in their performance of religion. In 1735, he read Henry Scougal's The Life of God and the Soul of Man and had a spiritual change and a new birth.  Ordained in 1736, he started preaching and became very popular immediately. He crossed the Atlantic Ocean thirteen times and preached in churches and open fields. Gifted with a prodigious voice and untiring energy he preached to huge crowds with great consequence.
---
Share this Product
---
More from this collection