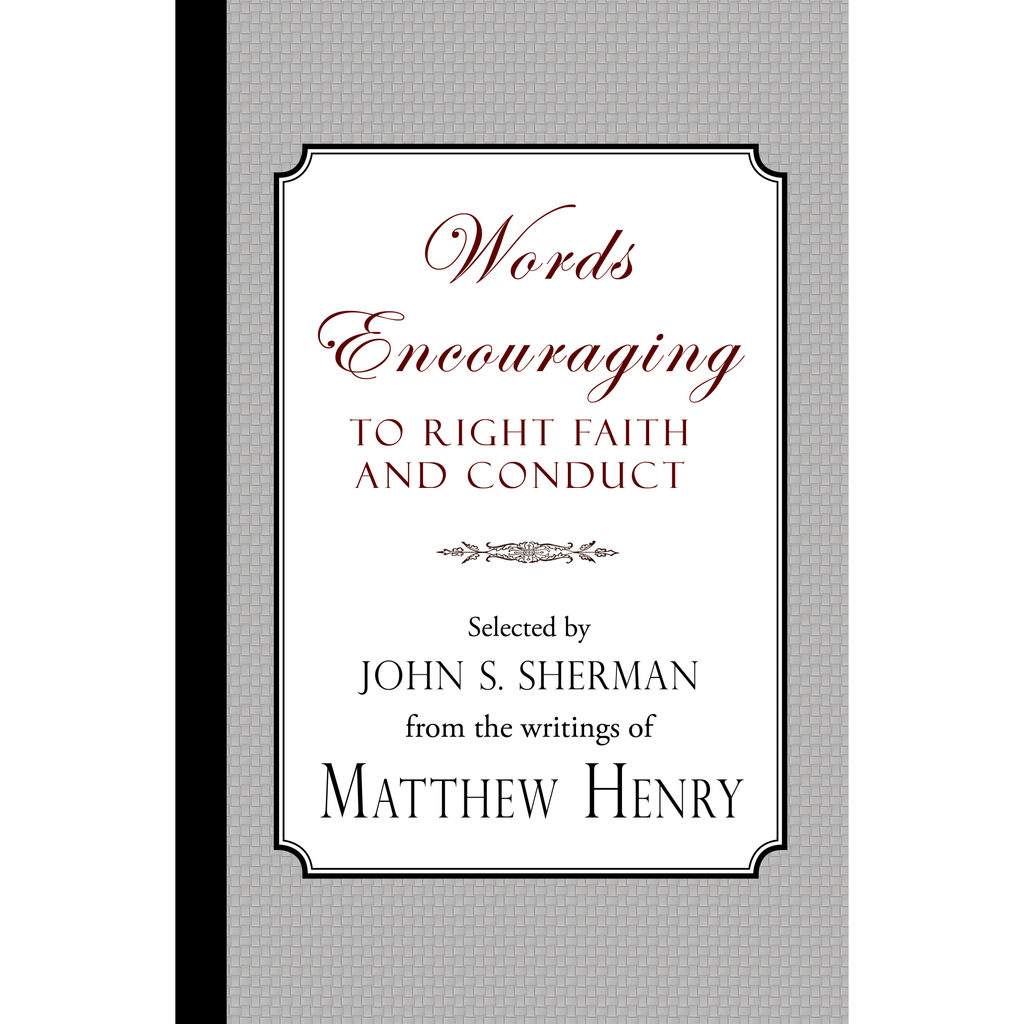 Words Encouraging to Right Faith and Conduct by Matthew Henry
---
This devotional contains over 170 quotes from Matthew Henry's writings. John Sherman, the compiler, states in the book's Preface: "Matthew Henry was an English divine who wrote in the eighteenth century, distinguished for his devotional spirit, practical piety, sound common sense, and intelligent views of the teachings of the Bible. In view of the life and character of so good and gifted a person, it is hoped these selections will be received with favor, displace reading that is frivolous, correct that which is erroneous, and promote morality and religion. Some of the sentences will find response in many minds."
Complied by John S. Sherman.
Paperback 5.25X8, 44 pages, ISBN 9781941281710.
MATTHEW HENRY (1662-1714) was born at Broad Oak, Flintshire, Wales. His father Philip Henry was a nonconformist minister who was ejected by the Act of Uniformity in 1662, and took up residence at his wife's property in Broad Oak. Matthew was educated at home by his father, the academy of Thomas Doolittle two years, and at Gray's Inn for law studies. He was ordained in 1687 and began as pastor of a Presbyterian church in Chester and stayed for for 25 years. He married Katherine Hardware in 1687 (died in childbirth), then Mary Warurton in 1690. He moved to Hackney London in 1712 for two more years when he died of apoplexy. He is known for his popular commentary of the Bible.
JOHN STAPLES SHERMAN (1811-1883) was born in New Haven, Connecticut. He worked at "Sherman and Stark" in NY. Commission and shipping business. Then watchman at the Custom's House. He married Eliza DeBow Forrest in 1848, and spent much of his life in Brooklyn, N.Y.
 
---
Share this Product
---
More from this collection