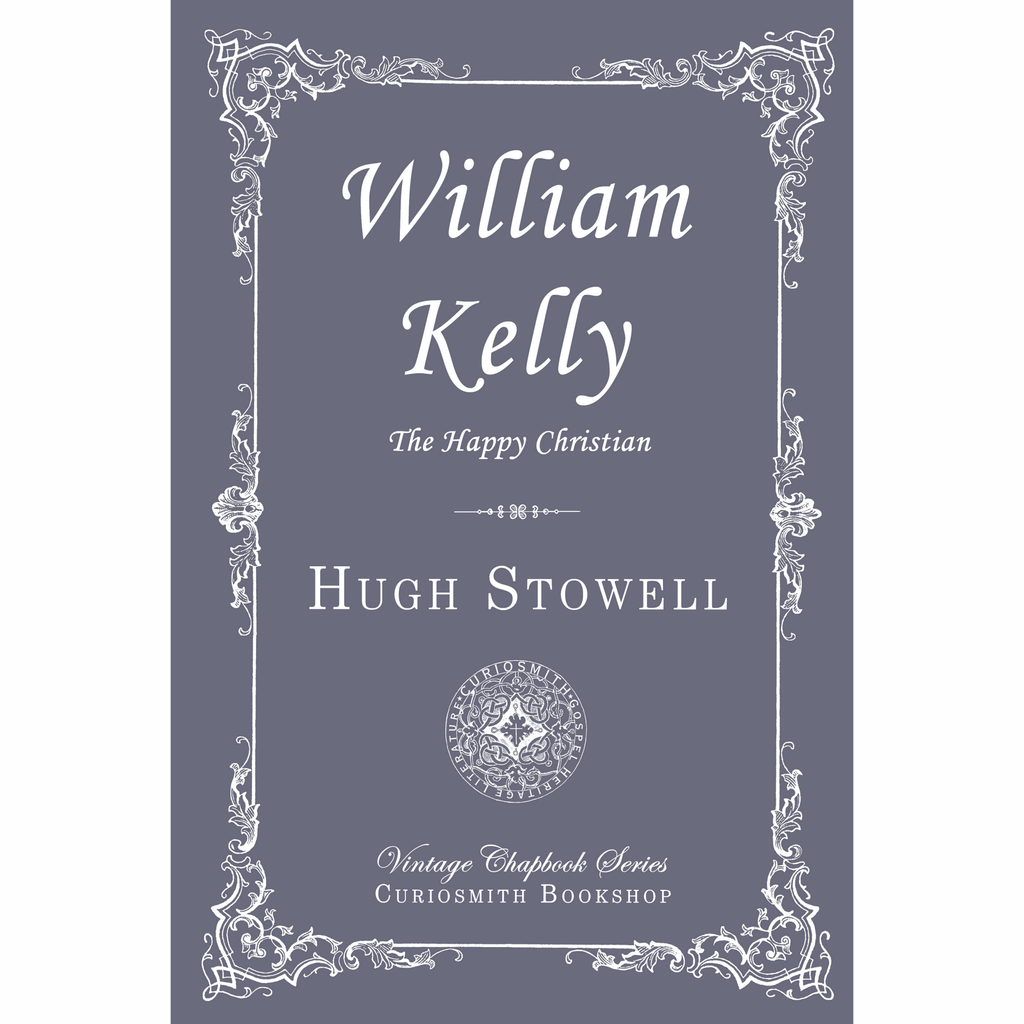 William Kelly: The Happy Christian by Rev. Hugh Stowell
---
WILLIAM KELLY (1731–1808), was a man of the world with many immoral habits. He spent more than he made and was reduced to shame. In the thirtieth year of his life, his hat was seized as security for a down payment of a debt and out of desperation he looked to God. His attitude improved and his life turned around. The furniture of his home was a bed, a table, a stool, and a candlestick, yet he was perpetually cheerful, and thankful. Here is an example of a happy Christian living a simple life.
Paperback 4X6, 58 pages, 1 illustration, ISBN 9781941281932, Vintage Chapbook Series
Hugh Stowell (1768–1835), was born at Douglas, Isle of Man. He was ordained Deacon in 1791, and Priest in 1793. He married Amelia Callow (1777–1814) in 1796. Rev. Stowell worked on the translation of texts to the Manx language. In 1814, he was appointed rector of Ballaugh where he remained. In 1819, he wrote a book on the life of Bishop Wilson. His son, also Hugh (1799–1865), was a songwriter and clergyman.
---
Share this Product