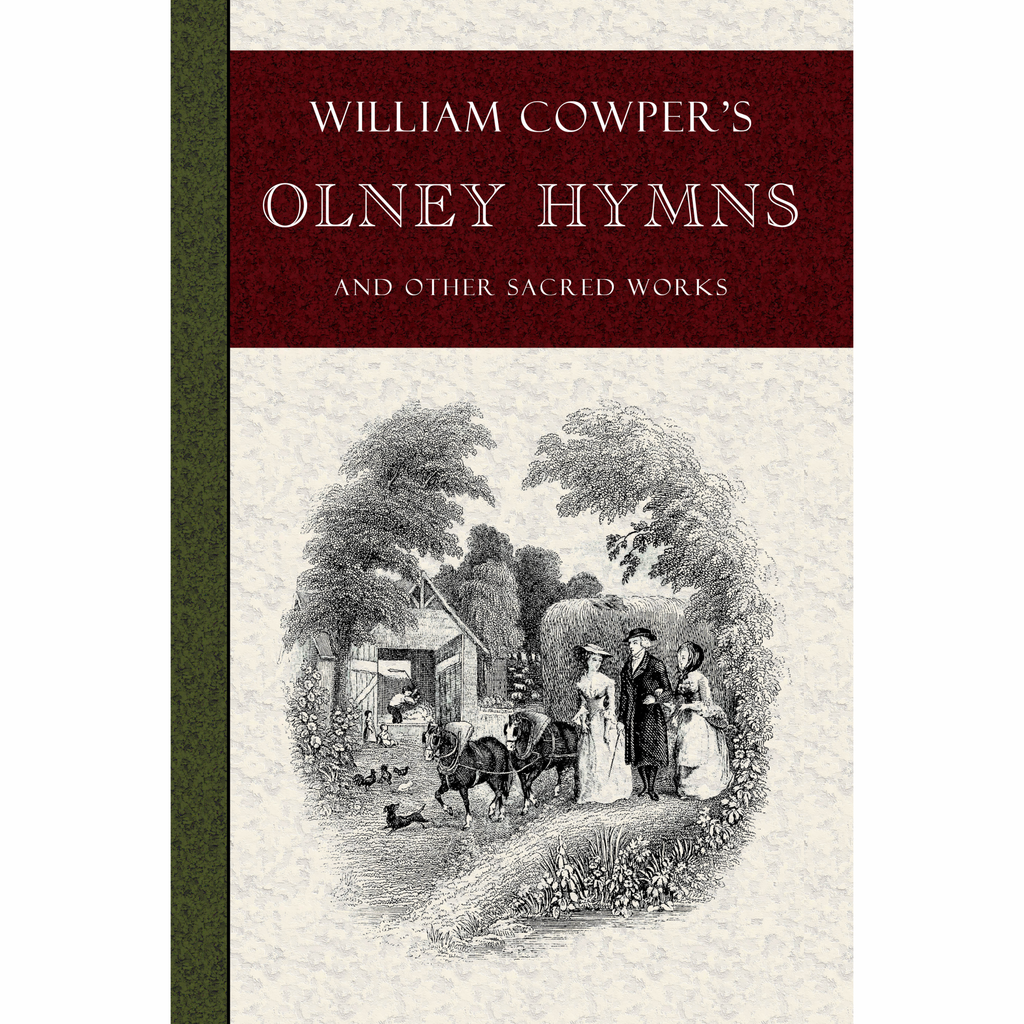 William Cowper's Olney Hymns (Paperback)
---
These hymns were written in Olney, England and were originally published in 1779. This collection includes William Cowper's 68 Olney hymns, and twelve other sacred works. All of Cowper's most loved hymns are found here: God Moves in Mysterious Ways, There Is a Fountain Filled with Blood, and O for a Closer Walk with God. This edition also contains a brief biographical sketch of William Cowper by Rev. Henry Stebbing, A. M. (1799-1883). All Bible references are full text.
In order to be faithful to William Cowper's original intentions, hymn text will be uniform with the wording, punctuation, contractions and stanza formatting of the Olney Hymns first edition published by W. Oliver in 1779. Lyrics only.
Paperback 6X9, 126 pages, 2 illustrations. ISBN  9780981750590; LCCN  2009941366
Hardcover available here.

Written by WILLIAM COWPER.
---
Share this Product
---
More from this collection