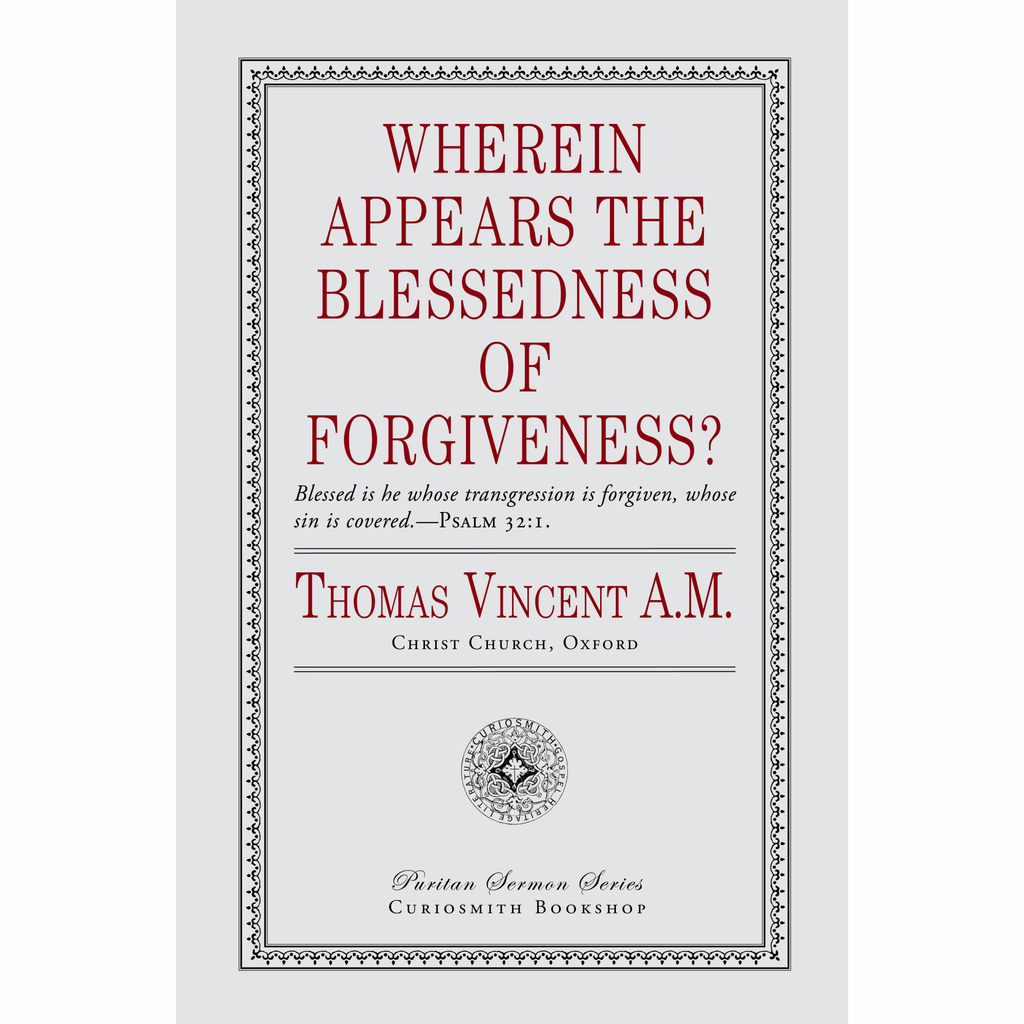 Wherein Appears the Blessedness of Forgiveness? by Thomas Vincent
---
Puritan Thomas Vincent explains the blessings of being forgiven by God. He covers why there are blessings in forgiveness, what blessings are in forgiveness and how the blessing of forgiveness may be obtained. He describes aspects of the great blessing of heaven. The application is made to exhort unpardoned people to seek the forgiveness of God. The original title is "Wherein Doth Appear the Blessedness of Forgiveness? And How It May Be Obtained." This Puritan sermon is part of "The Morning Exercise at Cripplegate" series.
Paperback 8X5.25, 96 pages, ISBN 9781946145499
Thomas Vincent
(1634–1678) was born at Herford, England. He was educated at Christchurch, Oxford. He was chaplain to the Earl of Leicester and ministered at St. Mary Magdalen, Milk-street, London after Thomas Case left. Being deprived for nonconformity in 1662, he worked at an academy in Islington with Thomas Doolittle. He ministered fearlessly among the dying people of the plague of London in 1665.
---
Share this Product
---
More from this collection