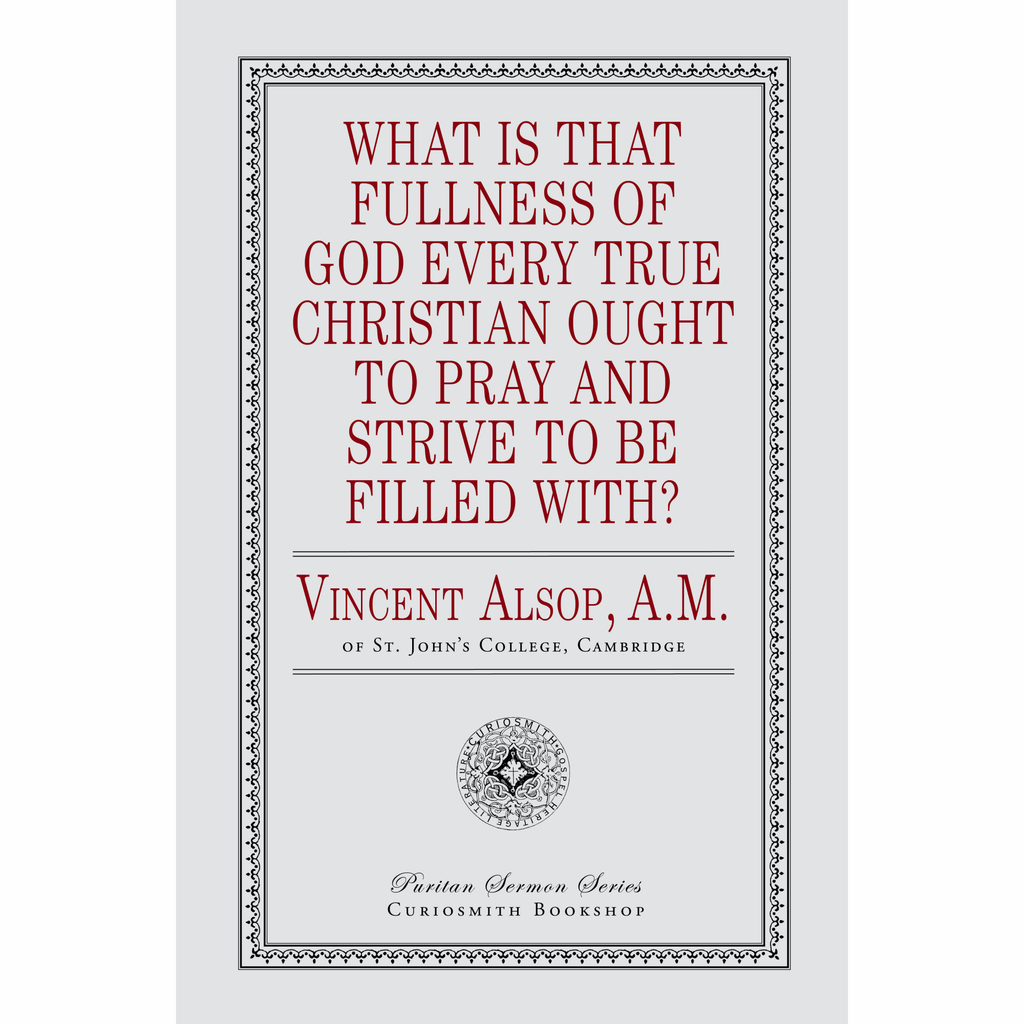 What Is That Fullness of God Every True Christian Ought to Pray and Strive to Be Filled With?
---
Puritan Vincent Alsop preaches on Ephesians 3:19: "And to know the love of Christ, which passeth knowledge, that ye might be filled with all the fullness of God." Alsop covers what is special about the love of Christ, that which is beyond our reach and that which we should strive toward. He talks about the four dimensions of the love of Christ: breadth, length, depth and height. He expounds on the matter and the measure of the fullness of God and concludes with directions how to be filled with the fullness of God. This puritan sermon is from the "Morning Exercise at Cripplegate" series. This edition includes an outline of the sermon and a biographical sketch of Vincent Alsop.
Paperback 8X5.25, 80 pages; ISBN 9781946145543
Vincent Alsop (1629–1703) was born at Northamptonshire, England. He attended St. John's College, Cambridge. He ministered at Wilby and after ejectment, Wellingborough and Okeham. He was imprisoned six months for praying with a sick person. He was noted for his book, "Antisozzo" (meaning against Socinus), which was a refutation of Dr. William Sherlock's Arminian book "A Discourse Concerning the Knowledge of Christ." The success of this discourse helped him to begin preaching at Princes-street, Westminster. Alsop also had a Thursday lecture and was one of the lecturers at Pinner's Hall.
---
Share this Product
---
More from this collection