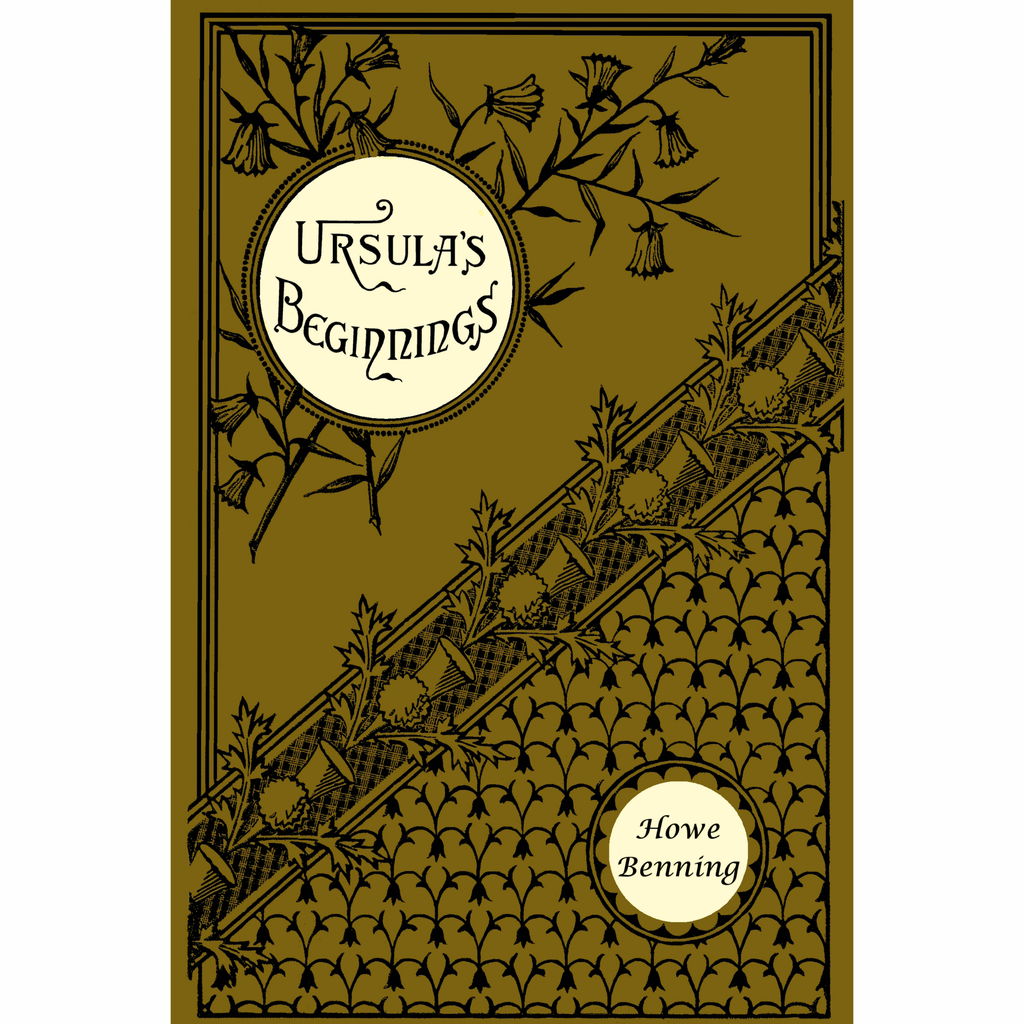 Ursula's Beginings by Howe Benning
---
Nineteen years old and from a small town, Ursula finds seminary a delight. While home for the summer she puzzles over what to make of herself. This Christian story written by Howe Benning, in 1884, portrays the tension between Ursula's own desires and God's plans for her. Engaging with friends, family, and neighbors, she embarks on adventures which test her independence. The parting words of Miss Elno, her seminary teacher, "simply follow Jesus" echo in her mind, as God surprises her with new beginnings.
Paperback, 4 illustrations, 164 pages. ISBN  9780981750507; LCCN  2008933167
Mary Howe Henry (pseud. Howe Benning) (1841-1913) was born in North Bennington, Vermont, on her father's farm. She attended Mount Anthony Seminary and graduated from Mount Holyoke College in 1862. She worked as a teacher in Wisconsin and became principal of Wisconsin Female College. In 1875, she moved back to North Bennington and did her literary work under the name of Howe Benning.
---
Share this Product