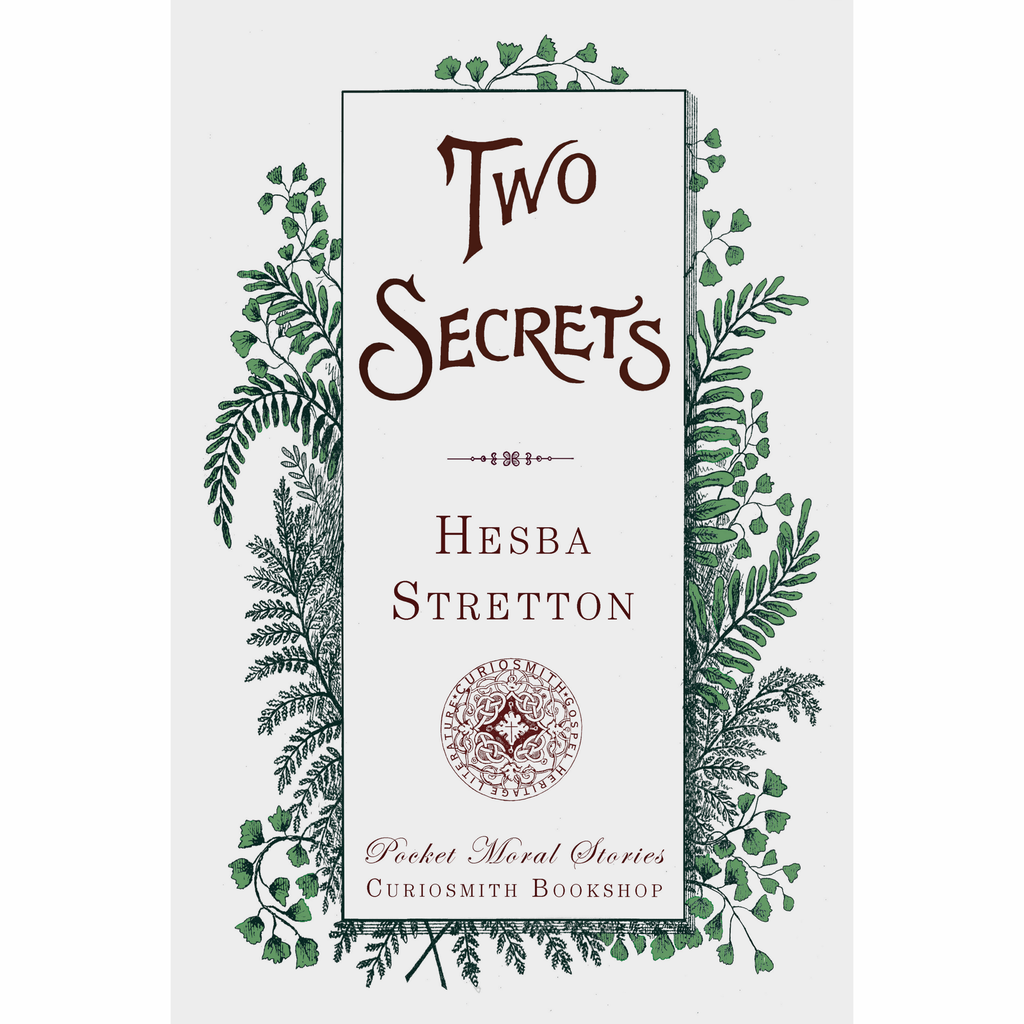 Two Secrets by Hesba Stretton
---
Amos and Joanna Terry lived a simple life with their crippled child Charlotte. Amos who was a postman for 37 years, helped a vagrant child who was drowning in a stream and so he missed delivering an important piece of mail. Amos became sick and Joanna took over the mail route, and she knew something that she kept secret. Amos knew of a second secret that led to the surprise ending. This short story is about trusting in God's providence. An important verse is Matthew 10:31: "Fear ye not therefore, ye are of more value than many sparrows."
Paperback 4X6, 62 pages. ISBN 9781941281185; Pocket Moral Stories
SARAH SMITH (1832-1911) was born in Wellington, England.  She had the good fortune of being able to read books from her father's bookshop, a printer of evangelical literature. Her mother was a strong evangelical, but died when Sarah was young. In the March 19th, 1859 issue of Household Words, a publication conducted by Charles Dickens, she published her first short story called The Lucky Leg. It is an intriguing story about a man who wanted to marry a woman with a missing leg. It was more secular, but her talent was recognized. Hesba Stretton became her pen name, Stretton coming from the name of a neighboring village, and Hesba coming from the initials of her siblings. H (Hannah or some sources Harriett), E (Elizabeth), S (Sarah), B (Benjamin), and A (Annie).
---
Share this Product