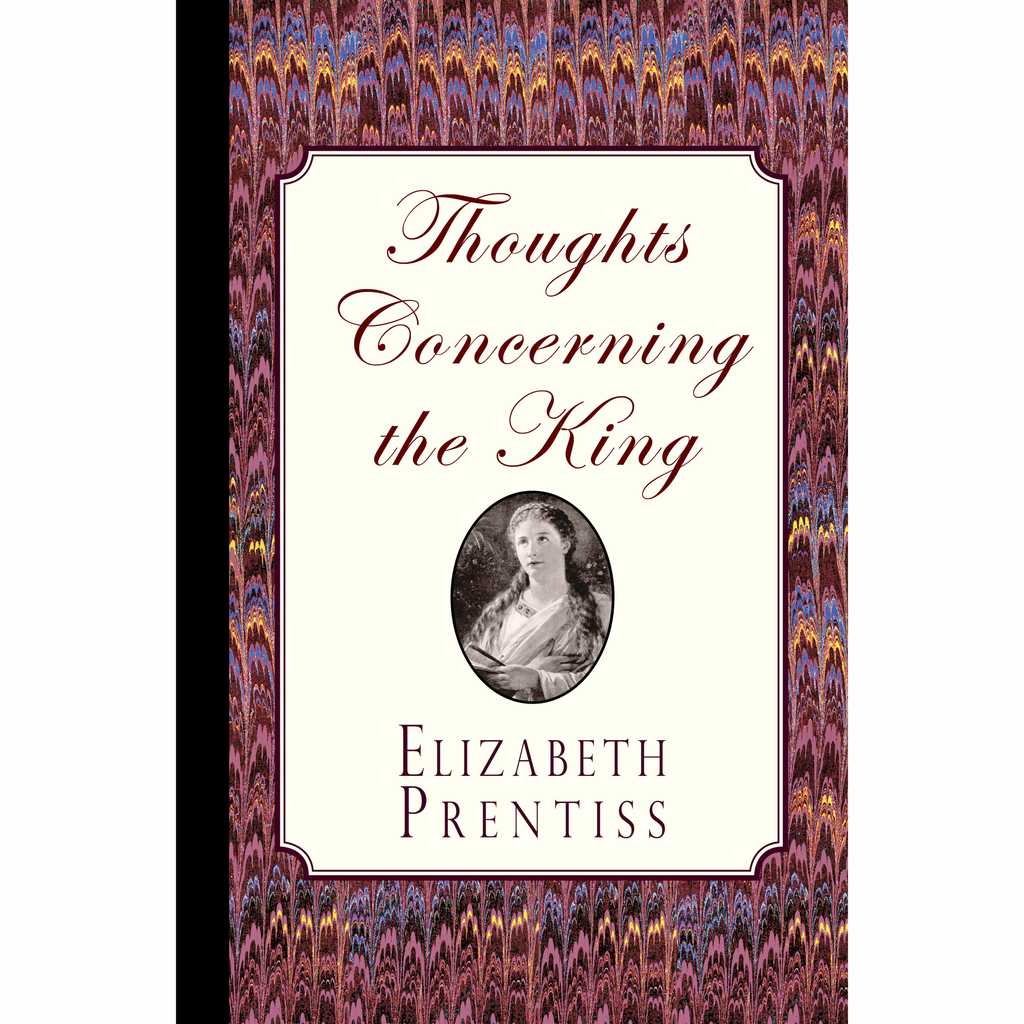 Thoughts Concerning the King by Elizabeth Prentiss
---
Elizabeth Prentiss was a devoted follower of Jesus who wrote down a portion of her life's accumulated wisdom. The preface states: "These selections were originally made for private use. By permission of Dr. Prentiss they are now published in their present form." The book is a collection of short but weighty paragraphs of text and poetry.
Paperback 5.25X8, 66 pages; ISBN 9781941281550
Hardcover available here.
Elizabeth Payson (1818–1878) was born in Portland, Maine. She had a feeble constitution and often battled sickness. Her writing talent became evident at an early age and she wrote for "The Youth's Companion" magazine. She had a natural gift for teaching and taught in a school in Richmond, Virginia. She had a religious life, but it wasn't until 1840 that the love of Christ became alive in her soul. She married Rev. George Lewis Prentiss in 1845, who was a pastor and became a professor of pastoral theology at Union Theological Seminary in New York. She published "Stepping Heavenward" in 1869 and it became very popular.
---
Share this Product
---
More from this collection