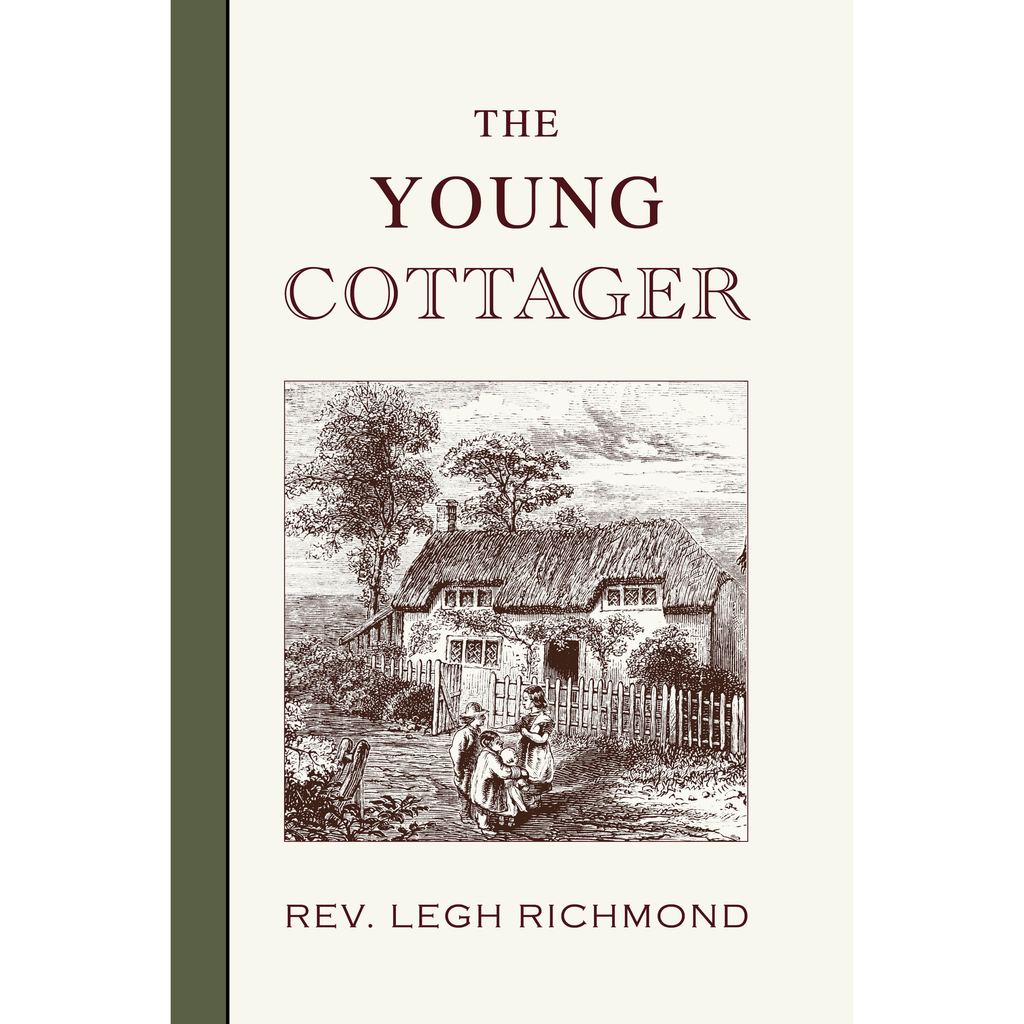 The Young Cottager by Legh Richmond
---
Jane Squibb, a twelve year old, attended Saturday afternoon instruction at Rev. Legh Richmond's house. He used the graves in the churchyard and the beauty of nature to teach the children about God. Jane was little noticed until she became sick, then Rev. Richmond decided to visit her constantly. Little Jane's spiritual maturity exhibited an affectionate seriousness and a knowledge of the Scriptures. "He not only called her as a child to show, by a similitude, what conversion means, but he also called her by his grace to be a vessel of mercy, and a living witness of that almighty power and love by which her own heart was turned to God."—Legh Richmond. This extended edition includes rich scenery descriptions and three illustrations. The appendix includes reports of two visits to the Isle of Wight years afterward.
Paperback 6x9, 100 pages. ISBN  9781935626244
LEGH RICHMOND (1772–1827) was born in Liverpool, England. His father, Henry, was a physician. As a child he had a bad fall and permanently injured his leg. He attended Trinity College in Cambridge and received his A.B. and M.A. degrees. He soon married Mary Chambers. The young clergyman entered the ministry in the Isle of Wight in 1797. When he read Practical View of Christianity, he had a spiritual awakening, and respectfully named his son Wilberforce, after his much loved friend William Wilberforce. On the Isle of Wight he met The Dairyman's Daughter, The Young Cottager, and The African Servant. In 1805 he moved to Turvey, where he was a much loved pastor and wrote The Fathers of the English Church.
---
Share this Product
---
More from this collection