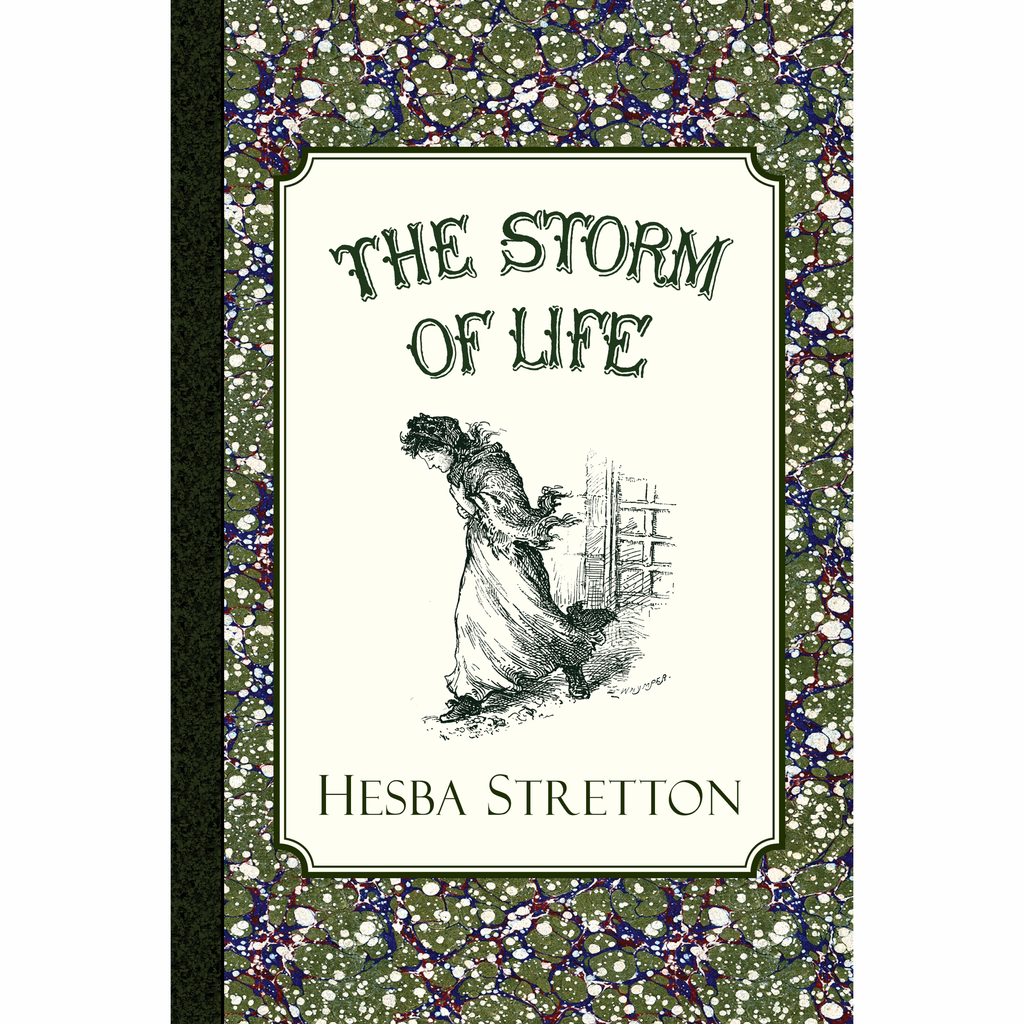 The Storm of Life by Hesba Stretton
---
Rachel Trevor was released from prison and went looking for her child, Rosy, at the workhouse. They were desolate and cold as they searched for food and work, and had no luck. A chimney sweep took them in and offered domestic employment. When they met Rachel's husband accidentally, she did not want to fall back in her old wicked ways with him, but she must be his wife. She showed unusual strength while she tried to resist evil. The story is an encouraging message of hope that God sees us in the midst of severe trials. An important quote is "Christ loves me, God loves me. Thou God seest me."
Paperback 6X9, 8 illustrations, 130 pages. ISBN  9781941281208
SARAH SMITH (1832-1911) was born in Wellington, England.  She had the good fortune of being able to read books from her father's bookshop, a printer of evangelical literature. Her mother was a strong evangelical, but died when Sarah was young. In the March 19th, 1859 issue of Household Words, a publication conducted by Charles Dickens, she published her first short story called The Lucky Leg. It is an intriguing story about a man who wanted to marry a woman with a missing leg. It was more secular, but her talent was recognized. Hesba Stretton became her pen name, Stretton coming from the name of a neighboring village, and Hesba coming from the initials of her siblings. H (Hannah or some sources Harriett), E (Elizabeth), S (Sarah), B (Benjamin), and A (Annie).
---
Share this Product
---
More from this collection