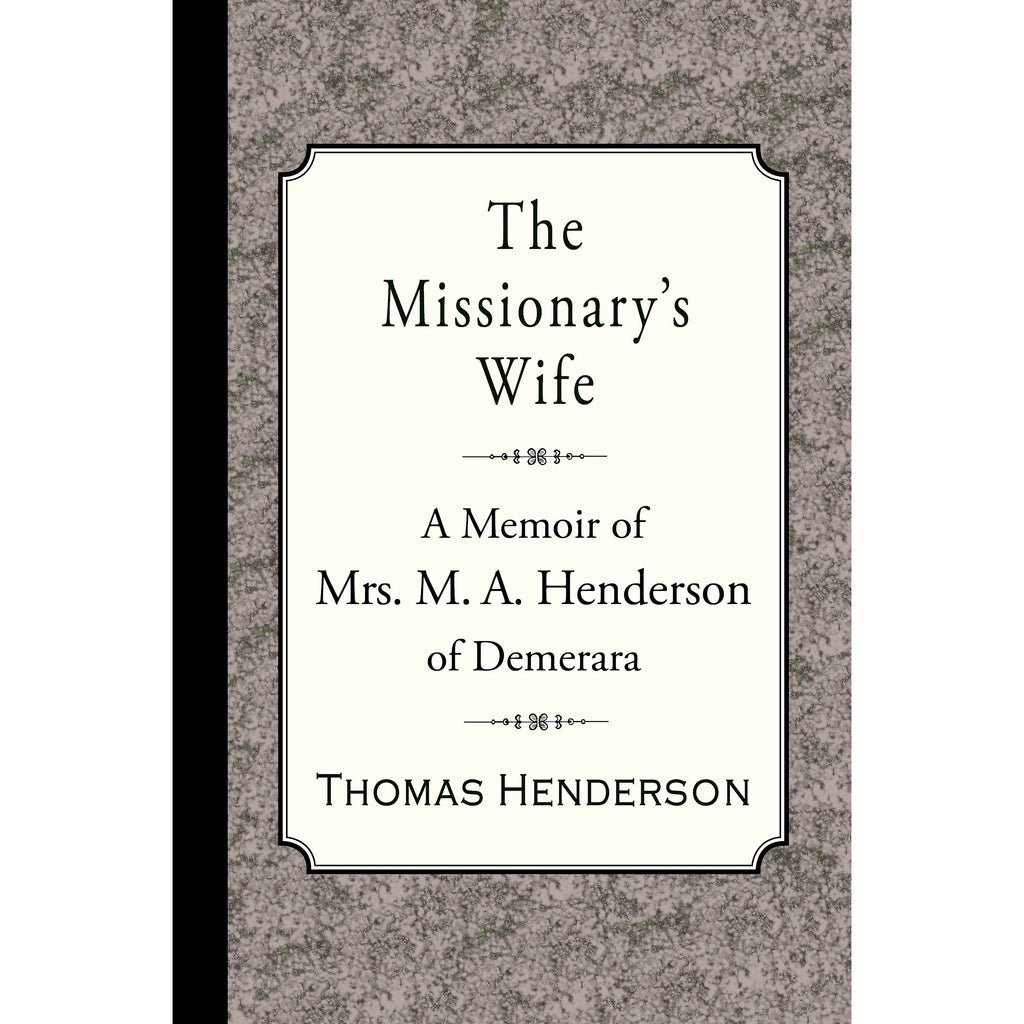 The Missionary's Wife: A Memoir of Mrs. M. A. Henderson of Demerara (ePub)
---
Mary Anne Leslie (1820–1853) was born in London, England. She spent nine years training at the "British and Foreign School Society's Central School, with the view of ultimately being trained for a teacher." She joined the Congregational Church in Union Street, Southwark, under Rev. John Arundel, and became secretary of the Sunday School. "She had a great love for missionary work." She married Thomas Henderson in 1843 and took over parenting of the children from his first marriage. She became superintendent of the Sabbath School at Lusignan. A separate building was built for her Bible class. She spent nine and one-half years ministering in Guiana.
ePub, download, 100 page equivalent
Paperback available here.
Thomas Henderson (1812–1870) was born in Foveran, Scotland. In 1838, he succeeded Rev. R. B. Taylor of the Demerara branch of Guyana mission. He married Joanna Glass (died 1842) in 1837; then married Mary Anne Leslie (1820–1853) in 1843; then married Margaret Dalrymple Lowe (1829–1896) in 1854. He was preacher at Lusignan, Demerara, and Guiana; then later at several other chapels in the area.
---
Share this Product