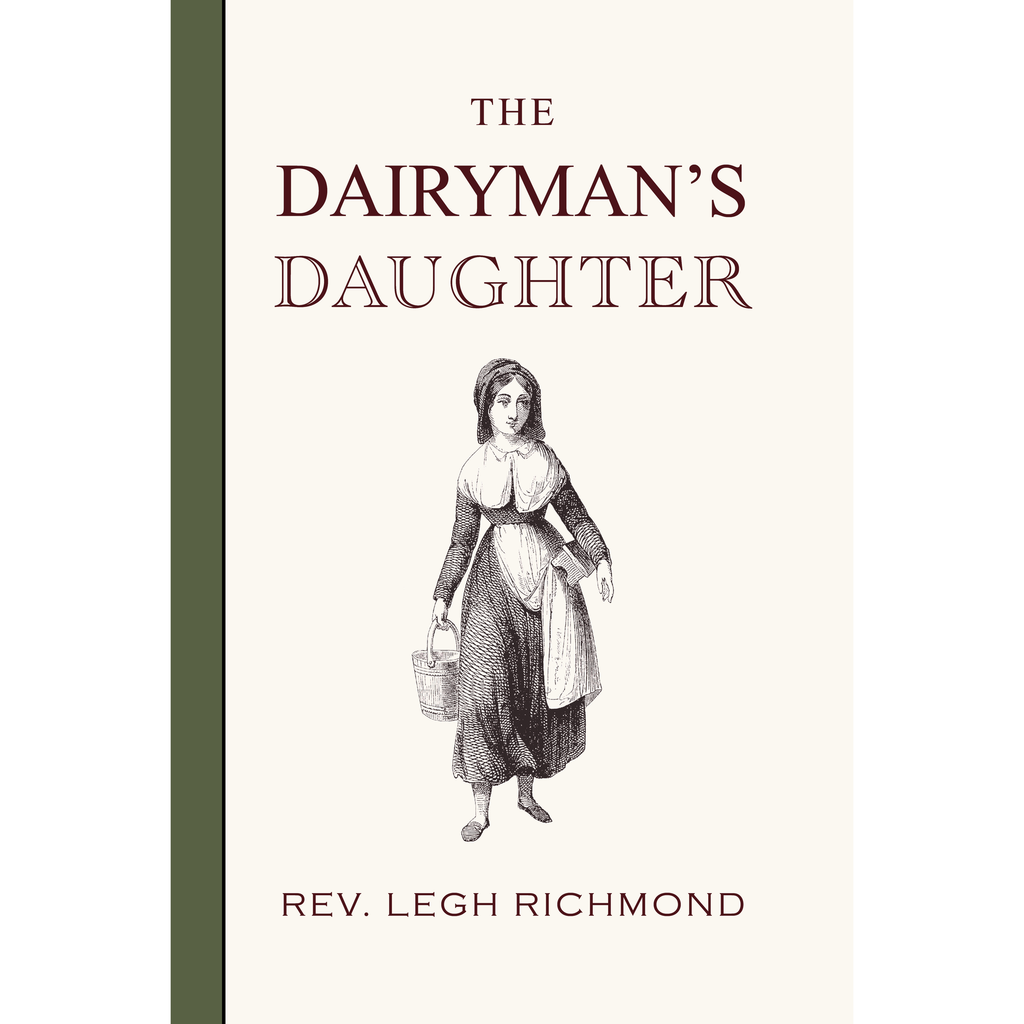 The Dairyman's Daughter by Legh Richmond
---
Rev. Legh Richmond became acquainted with Elizabeth Wallbridge, the Dairyman's Daughter, when he officiated the funeral of her sister. Elizabeth described how she turned from the vanity of dressing finely and clothed herself with humility of Christ. The visits and letters between them are recorded in this rich testimony of God's work. In 1828, it was reported that 4,000,000 copies of The Dairyman's Daughter were circulated in nineteen different languages, resulting in a multitude of saving graces. This is the unabridged version and includes a brief biography of Legh Richmond by Rev. John Ayre (1801-1869). Also included are reports of several visits to the Isle of Wight years afterward, one by Rev. James Milnor D. D.
Paperback, 5 illustrations, 121 pages. ISBN  9780981750569
LEGH RICHMOND (1772–1827) was born in Liverpool, England. His father, Henry, was a physician. As a child he had a bad fall and permanently injured his leg. He attended Trinity College in Cambridge and received his A.B. and M.A. degrees. He soon married Mary Chambers. The young clergyman entered the ministry in the Isle of Wight in 1797. When he read Practical View of Christianity, he had a spiritual awakening, and respectfully named his son Wilberforce, after his much loved friend William Wilberforce. On the Isle of Wight he met The Dairyman's Daughter, The Young Cottager, and The African Servant. In 1805 he moved to Turvey, where he was a much loved pastor and wrote The Fathers of the English Church.
---
Share this Product
---
More from this collection