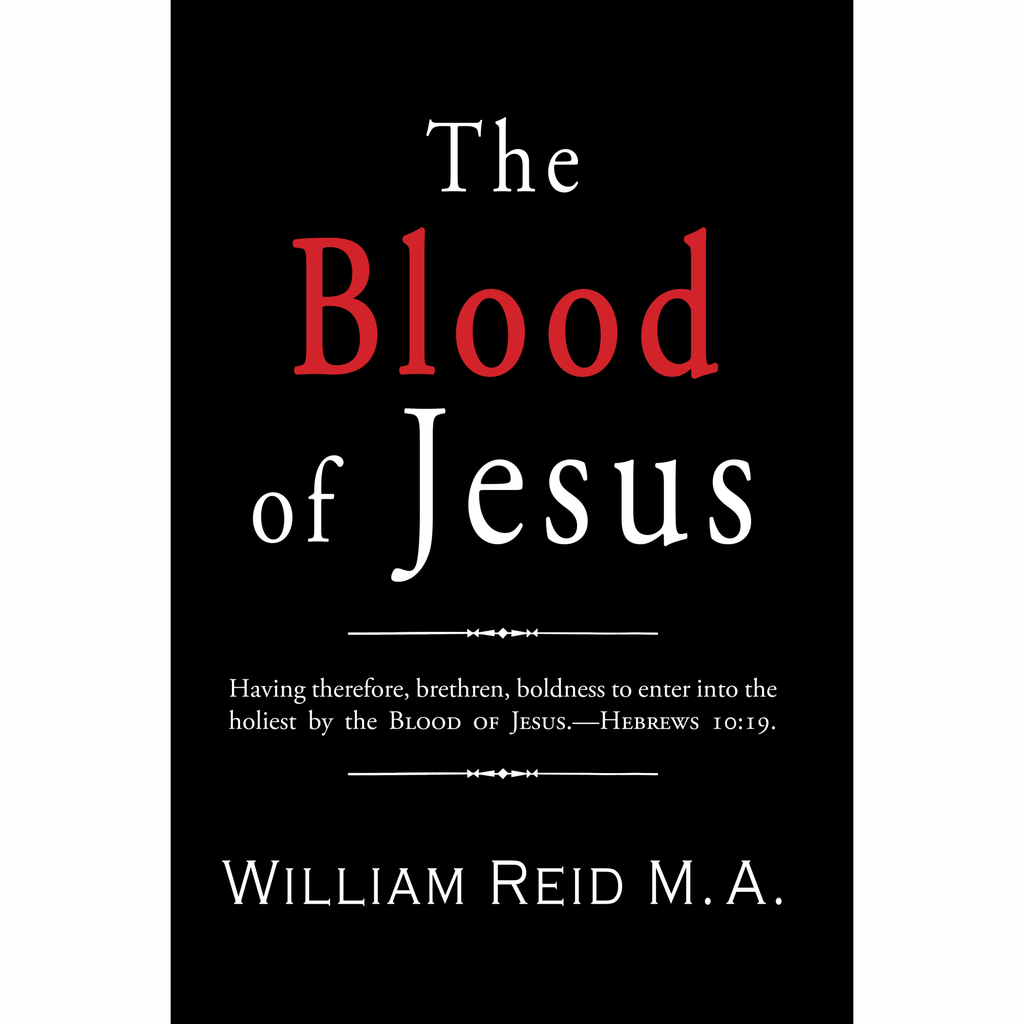 The Blood of Jesus by William Reid, M.A.
---
"The sole ground of a sinner's peace with God is 'the blood of Jesus.'" "The book contains a plain, full, clear, and straightforward statement of the Gospel method of salvation, as laid down in the Word of God; and has the merit of presenting the Gospel in all its freeness and freshness." "We never do good works until we do them because we are saved, not in order to be so. A lively sense of many sins forgiven will make us love much and show it practically."
Paperback 6X9, 106 pages, ISBN 9781941281628
William Reid (1822–1881) was born in Rescobie, Forfar, Scotland. He married Mary Laird and had two daughters. He was a minister, author and editor. He edited "The British Herald," "British Messenger" and the "British Evangelist."  His books have William Reid M. A. listed as the author, not to be confused with another minister of Edinburgh called William Reid D. D.
---
Share this Product