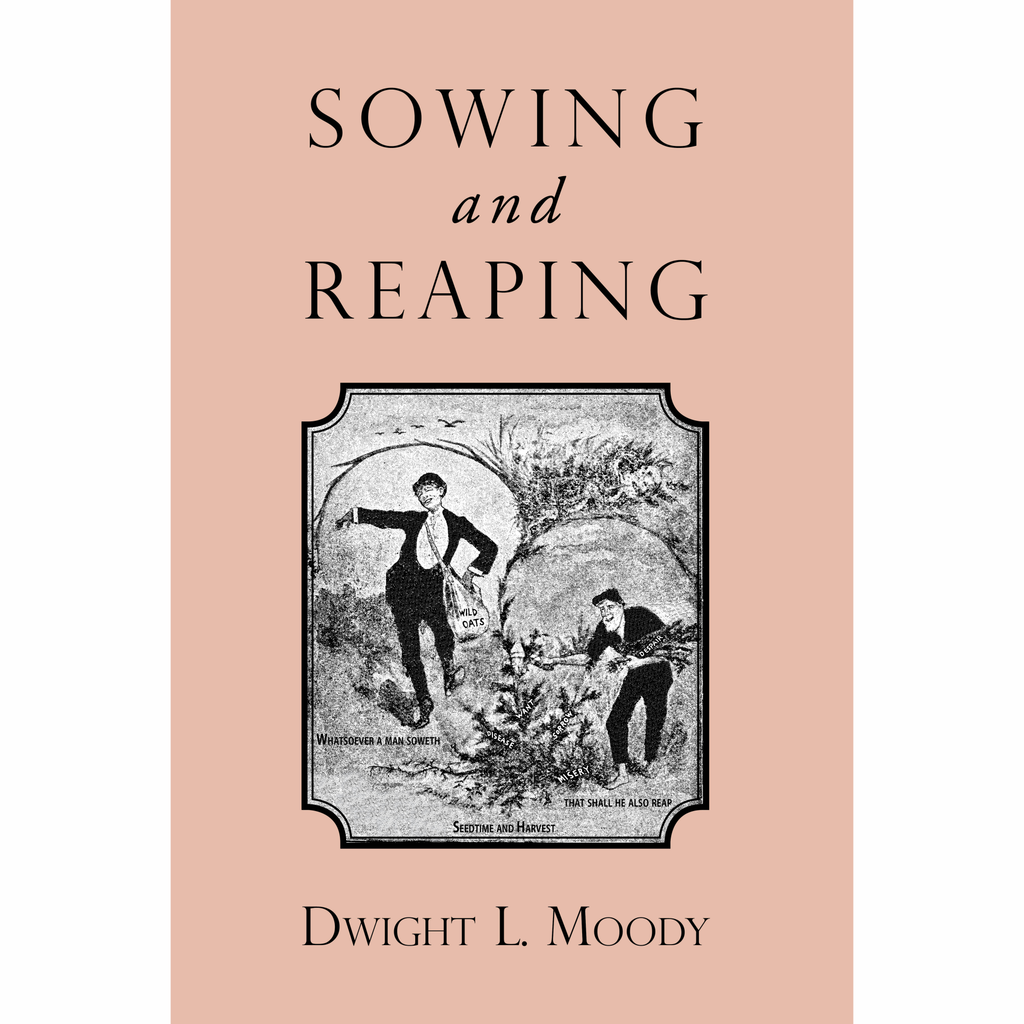 Sowing and Reaping by Dwight L. Moody
---
This book is a practical sermon on Galatians 6:7: "Whatsoever a man soweth, that shall he also reap." D. L. Moody has drawn on his extensive travels and speaking engagements to fill this popular sermon with anecdotes of people's lives and how this Biblical principal is exemplified. He covers hopeful expectations and consequences of sowing good seeds, as well as willful ignorance of sowing bad seeds. This sermon is often mentioned as one of D. L. Moody's greatest efforts.
Paperback 6X9, 106 pages. ISBN  9781935626565
Dwight Lyman Moody (1837–1899) was born in Northfield, Massachusetts. At seventeen he went to Boston to work in his uncle's shoe merchant business. He attended a Congregational church and became a converted Christian. In 1856 he moved to Chicago and worked at a shoe store. He taught  Sunday-school classes and souls were saved as a result. In 1862, he married Emma Revel, sister of Fleming Revel. Fleming H. Revel Publishing subsequently published many of his works. He had a long fruitful relationship with Ira D. Sankey, as a traveling evangelist to Great Britain as well as to America.
---
Share this Product