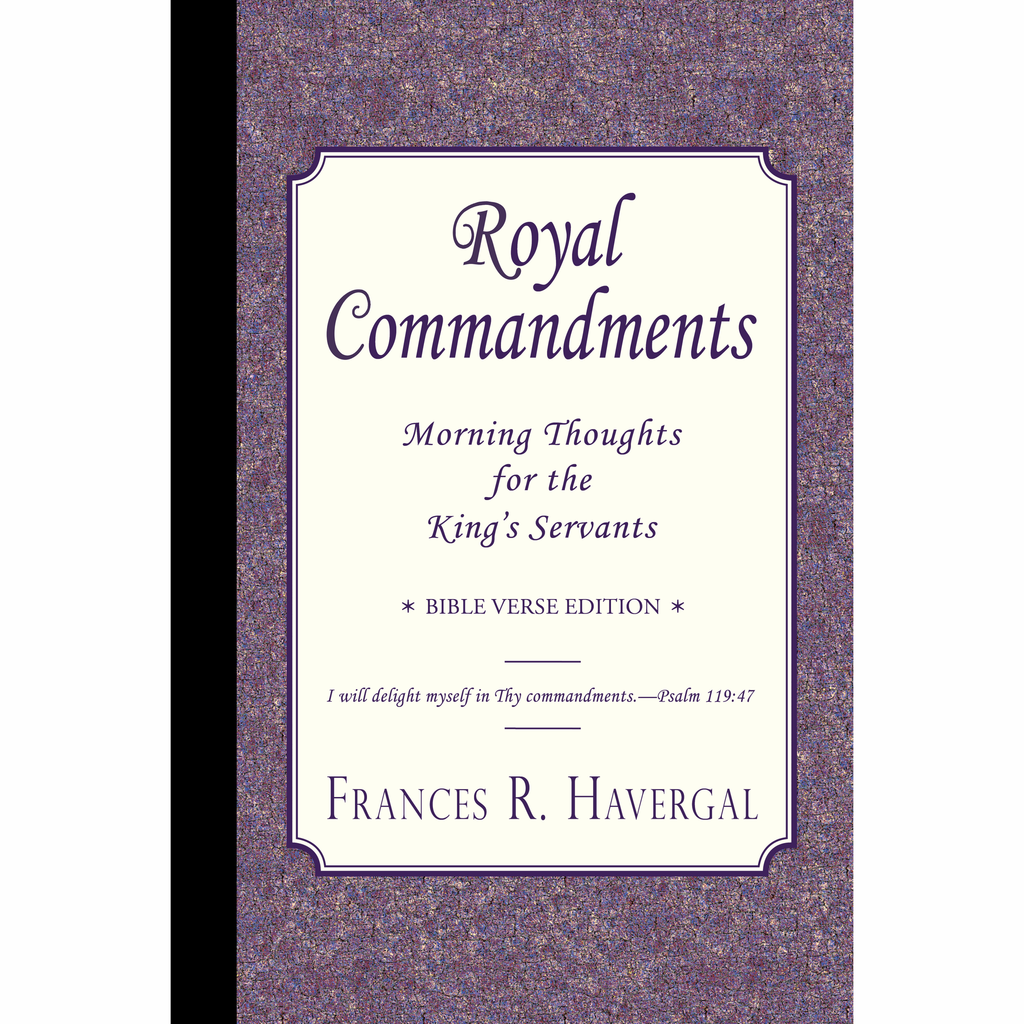 Royal Commandments by Frances Ridley Havergal
---
"Royal Commandments" contains thirty-one devotionals with exhortation to keep, recognize, and delight in Biblical commandments. God's Commandments are "royal" because they come from the "King of Saints." This exhortation is important because in keeping them there is great reward. This special BIBLE VERSE EDITION contains the full text of hundreds of reference verses found in "Royal Commandments." Reading the devotional text along with the verses mentioned enriches the reading, giving additional context to deepen the passage of the day.
Paperback 6X9, 144 pages. ISBN 9781941281673
Frances Ridley Havergal (1836–1879) was born in  Worcestershire, England. Her father, Rev. W. H. Havergal, was a vicar and a hymn writer. The name Ridley came from her Godfather: W. H. Ridley, Rector of Hambleden, who descended from Bishop Ridley, the martyr. She was nicknamed "Little Quicksilver," because she was bright quick and clever. She possessed gifted intelligence and was reading at age three. She memorized many books of the Bible. Her mother Jane, died when she was 11 years old. She went to boarding school in Belmont. She had a disease called erysipelas (a painful red infection on skin and/or face) in 1851. She went to school in Germany, at Louisenchule, when 16 years old until 1853. She was very active in the Y.W.C.A. and conducted weekly meetings. She traveled to Switzerland several times with different people. Intelligent and educated, her life was characterized by a deep earnest consecration to Jesus. She wrote many devotional books and hundreds of hymns and poems. Favorite hymns of hers are "Who is on the Lord's Side," "Lord Speak to me," "Truehearted Wholehearted," "Like a River Glorious," and "Take My Life and Let It Be."
---
Share this Product
---
More from this collection