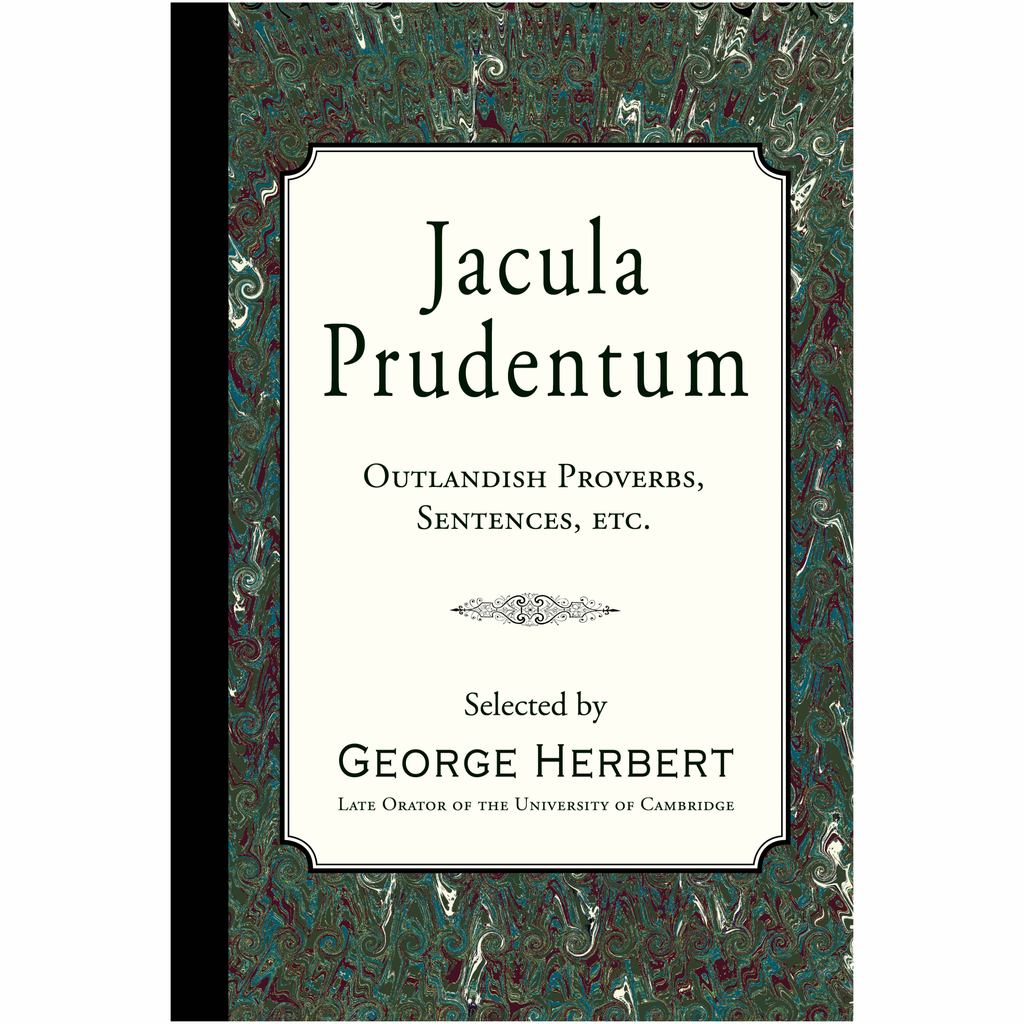 Jacula Prudentum by George Herbert
---
Look Inside: Jacula Prudentum (first chapter)
Jacula Prudentum, or "Darts of the Wise," is a collection of almost 1200 proverbs compiled by George Herbert in the seventeenth century. This collection includes many well-known sayings such as: "Whose house is of glass must not throw stones at another," "All is not gold that glitters," "Help thyself, and God will help thee," and "You may bring a horse to the river, but he will drink when and what he pleaseth." "The collection is curious and interesting. Proverbs formed a favorite study of that age."—Rev. Robert Willmott.
Paperback 6X9, 118 pages, ISBN 9781946145369
GEORGE HERBERT (1593–1633) was born at Montgomery, Powys, Wales. He was born at Montgomery Castle as were many of the distinguished Herberts before him. His lineage includes many knights that lived at the Castle. He was educated by Mr. Ireland at Westminster and at fifteen he attended Trinity College, Cambridge. In 1619 he served as Orator of the University for eight years. In 1626 he became Prebendary of Layton Ecclesia in the diocese of Lincoln. He married Jane Danvers, and in 1630 became rector of Bemerton, and at 39 he died of tuberculosis. His largest diversion was music. His most notable work is "The Temple" which is a large selection of his poems.
---
Share this Product