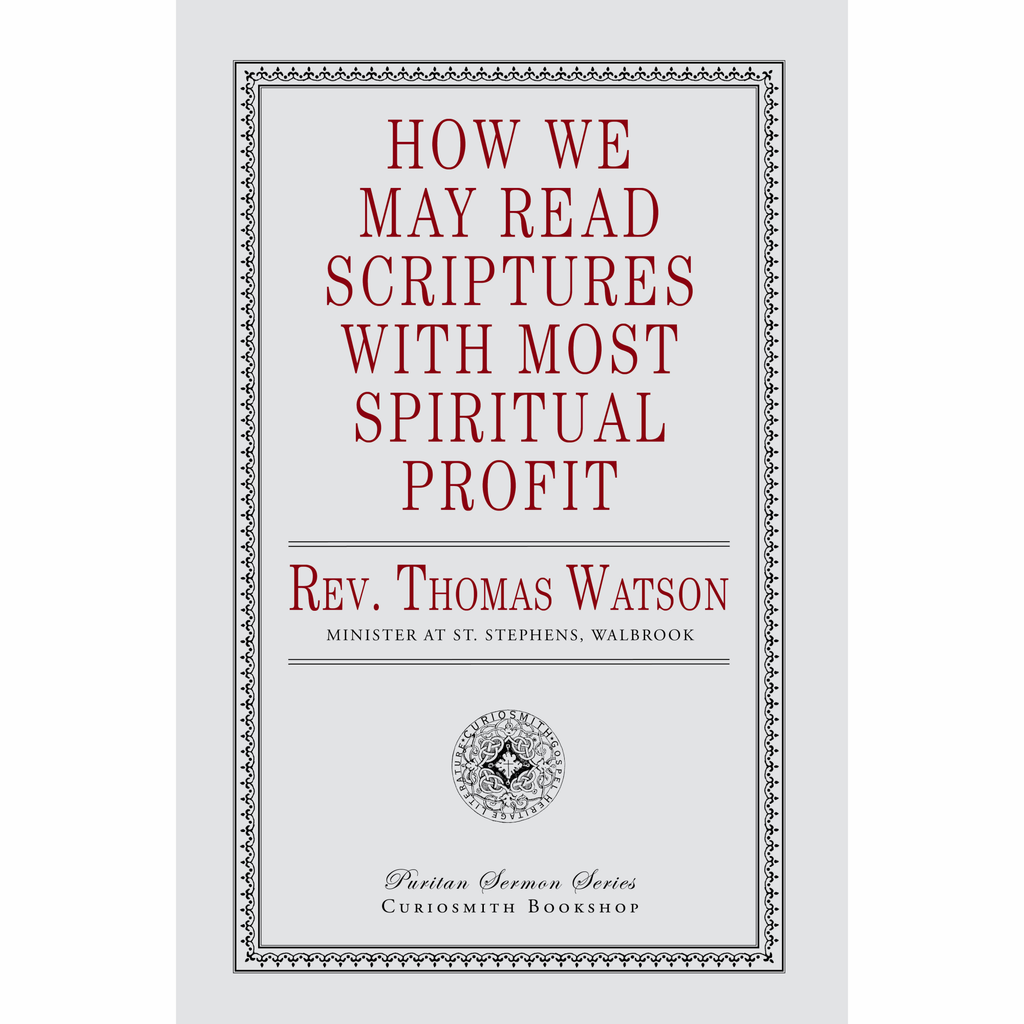 How We May Read Scriptures with Most Spiritual Profit by Thomas Watson
---
Puritan Thomas Watson presents twenty-four very helpful directions to practice while reading Scripture. His aim is to help Christians get the most spiritual profit out of their reading. A central theme is developing proper value, reverence, and love for the Scriptures. He proposes possible hindrances to reading and directions to prevent them. The importance of profitable Bible reading is undisputed: "Why else was the Scripture written, but that it might profit us? God did not give us his Word only as a landscape, to look upon."—Thomas Watson.
Paperback 8X5.25, 48 pages, ISBN 9781946145468
A Puritan sermon from the "Morning Exercise at Cripplegate" series.
Rev. Thomas Watson (c.1620–1686) was born in Yorkshire, England. He was educated at Emmanuel College, Cambridge, and received his B.A. in 1638/9 and in M.A. 1642. In 1651, he was imprisoned at the Tower of London as a suspected Royalist, a supporter of Charles II. He was a minister of St. Stephen's, Walbrook, London but was ejected for nonconformity in 1662. Then as minister to the congregation at Great Hall at Crosby House, he worked with Stephen Charnock. He passed away while in prayer at Barnston, Essex.
---
Share this Product
---
More from this collection