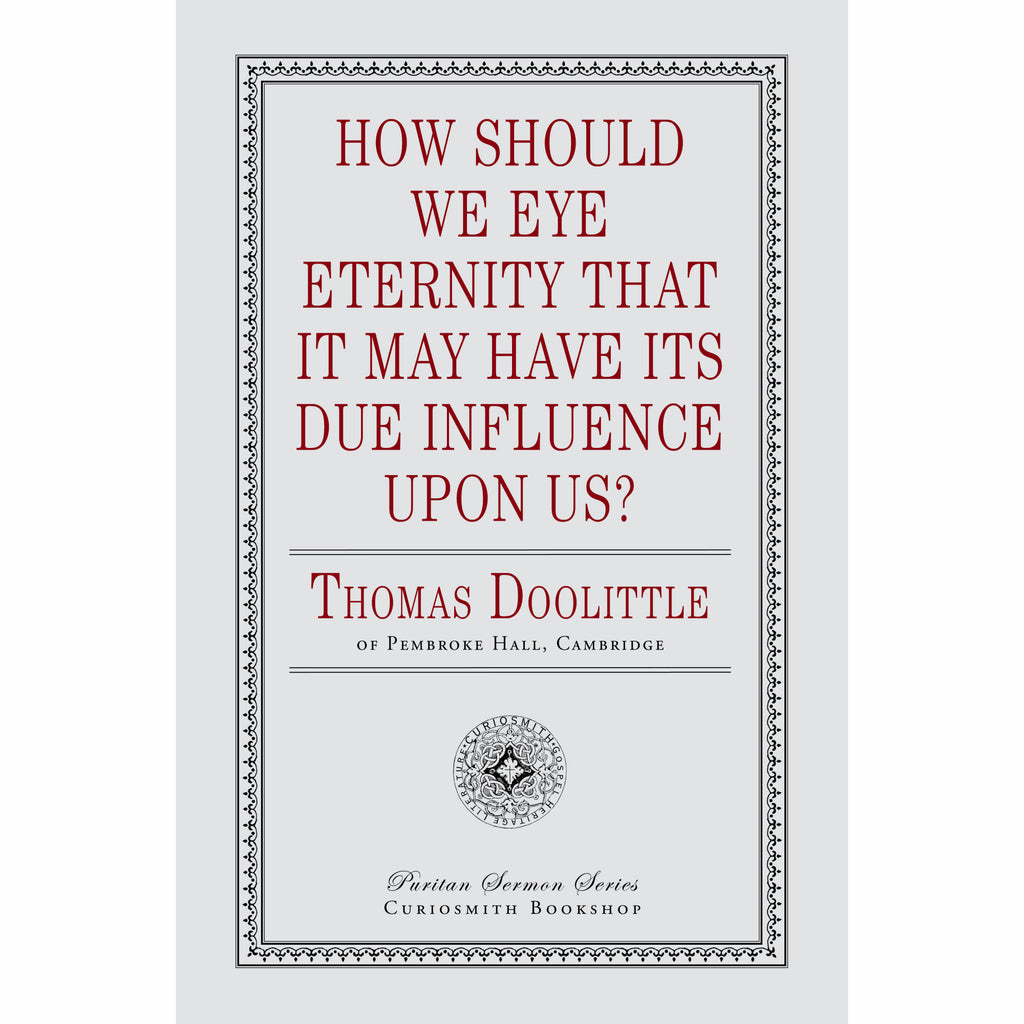 How Should We Eye Eternity that It May Have Its Due Influence Upon Us?
---
Puritan Thomas Doolittle explains 2 Corinthians 4:18: "While we look not at the things which are seen, but at the things which are not seen: for the things which are seen are temporal; but the things which are not seen are eternal."—He gives reasons that there is an eternity and how to look at eternal things. He gives twelve practical ways that eternity should influence life on earth in all we do. He also adds some useful hints for doing something every day to prepare for eternity. This puritan sermon is from the "Morning Exercise at Cripplegate" series. This edition includes an outline of the sermon and a biographical sketch of Thomas Doolittle.
Paperback 8X5; 102 pages; ISBN 9781946145376
Thomas Doolittle (1630–1707) was born at Kidderminster, Worcestershire, England. He was educated at Pembroke Hall, Cambridge. He ministered at St. Alphage, London, but was ejected in 1662 for nonconformity. Doolittle then opened a boarding school at Moorfields. After the plague he moved to Woodford Bridge, then London and after the fire he erected a church at Monkwell-street, Cripplegate. He also tutored at an academy at Islington.
---
Share this Product
---
More from this collection