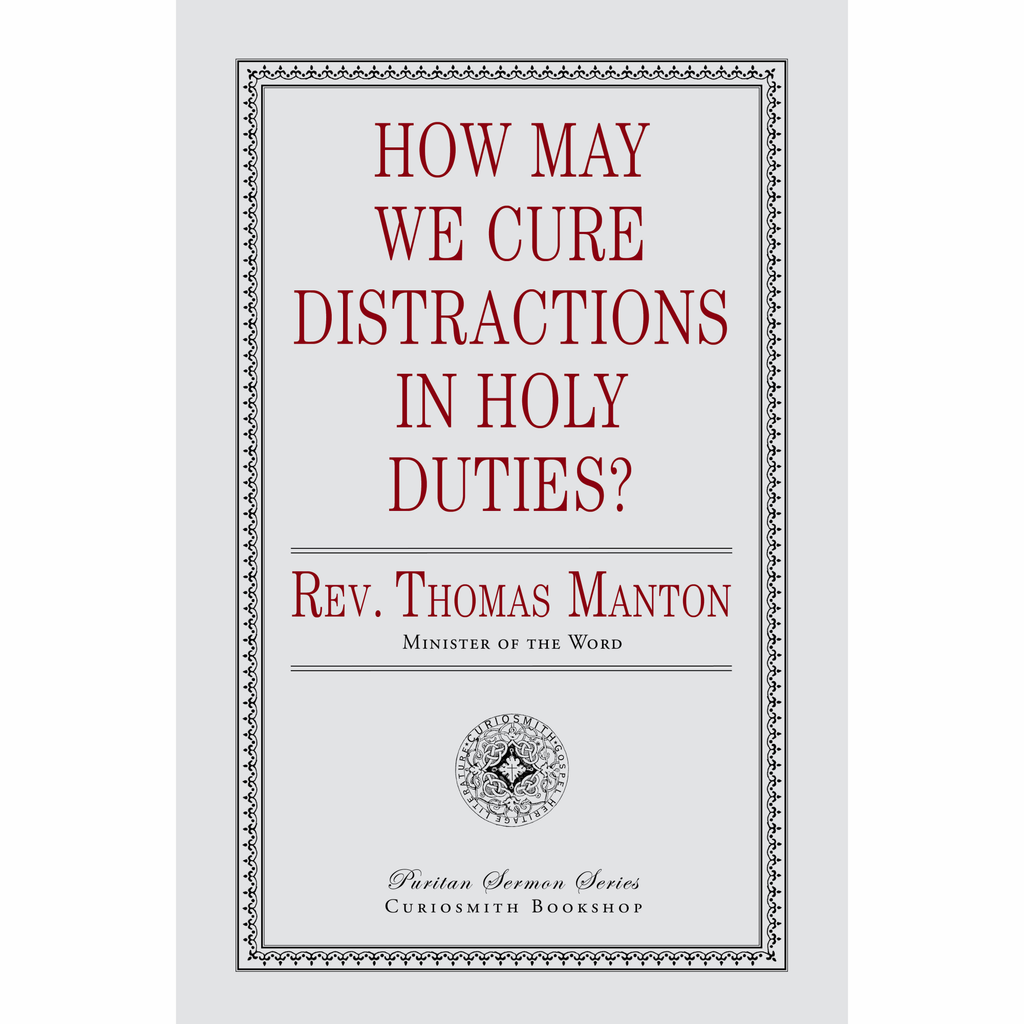 How May We Cure Distractions in Holy Duties? by Thomas Manton
---
Puritan Thomas Manton explores ways to keep focused during worship and prayer. He explains how distraction can become sin and should be fought. He points out that sometimes being distracted is actually removing your heart from God. Dr. Manton lists many of the causes and types of distractions, and finally suggests remedies beginning with a good frame of mind and other preparations.
Paperback 8X5.25, 54 pages, ISBN 9781946145482
A Puritan sermon from the "Morning Exercise at Cripplegate" series.
Thomas Manton (1620–1677) was born at Lawrence-Lydiat, Somersetshire, England. His father and grandfather were both ministers. Thomas attended school at Hart Hall, Oxford. After 3 years in the ministry, he became a minister in Stoke-Newtington, Middlesex. He then became rector at Covent Garden. Thomas supported the restoration of King Charles II, but spent six months in prison for his views. He was a very industrious writer leaving twenty-two volumes of works.
---
Share this Product
---
More from this collection