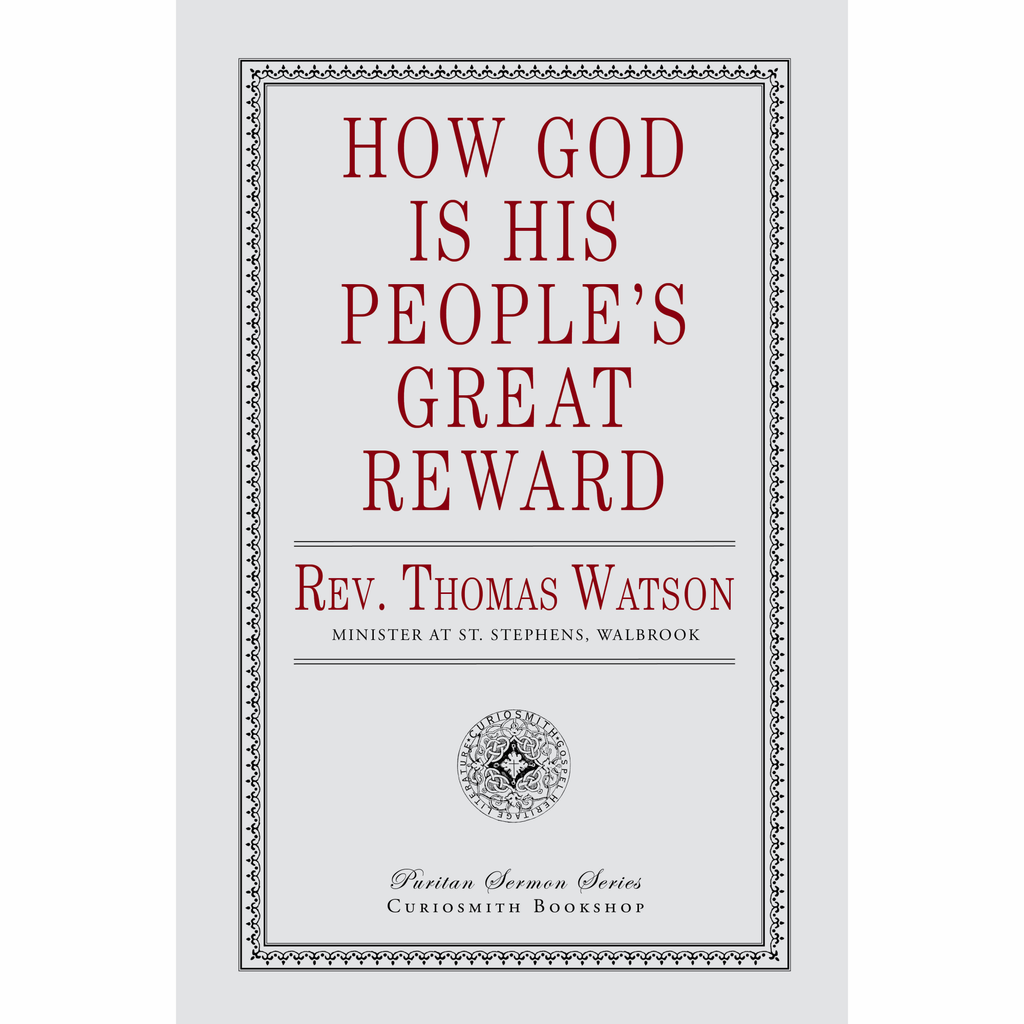 How God is His People's Great Reward by Thomas Watson
---
Puritan Thomas Watson preaches on Genesis 15:1: "I am thy shield, and thy exceeding great reward." Watson explains the exclusivity of God being a saint's reward. He details seven ways that God is a great reward. He covers many other questions and issues that pertain to this topic. This puritan sermon is from the "Morning Exercise at Cripplegate" series. This edition includes an out-line of the sermon and a biographical sketch of Thomas Watson.
Paperback 8X5, 48 pages, ISBN 9781946145529
REV. THOMAS WATSON (c.1620–1686) was born in Yorkshire, England. He was educated at Emmanuel College, Cambridge, and received his B.A. in 1638/9 and in M.A. 1642. In 1651, he was imprisoned at the Tower of London as a suspected Royalist, a supporter of Charles II. He was a minister of St. Stephen's, Walbrook, London but was ejected for nonconformity in 1662. Then as minister to the congregation at Great Hall at Crosby House, he worked with Stephen Charnock. He passed away while in prayer at Barnston, Essex.
---
Share this Product
---
More from this collection