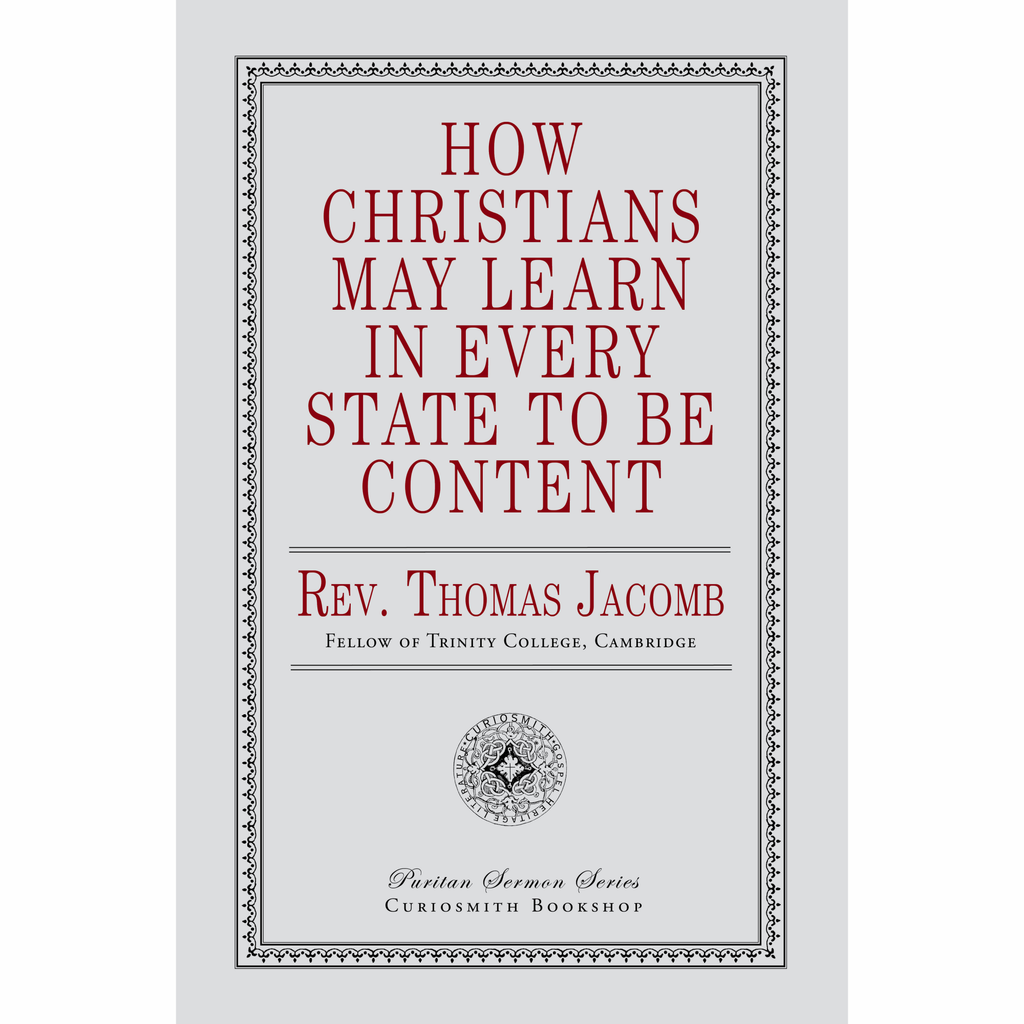 How Christians May Learn in Every State to Be Content by Thomas Jacomb
---
Puritan Thomas Jacomb explores what makes a Christian content. Using Philippians 4:11 as his text his sermon covers three situations, a person without much at all, a person who has plenty but is discontent and a person who had much at one time but lost it for some reason. He also discusses contentment in relationships, not having children, when relations die and relations that have an unsuitable disposition. This Puritan sermon is part of "The Morning Exercise at Cripplegate" series.
Paperback 8X5.25, 118 pages, ISBN 9781946145475
Thomas Jacomb (1622–1687) was born at Burton Lazars near Melton Mowbray, Leicestershire, England. He was educated at Magdalen Hall, Oxford and Cambridge. He was an esteemed Fellow at Trinity College, Cambridge. From 1647-1662 he was minister at St. Martins, Ludgate Hill. He was received as chaplain into the family of Elizabeth Countess Dowager of Exeter. Thomas was turned out of St. Martin's for non-conformity in 1662, and sometime later ministered at the Church in Silver Street.
---
Share this Product
---
More from this collection