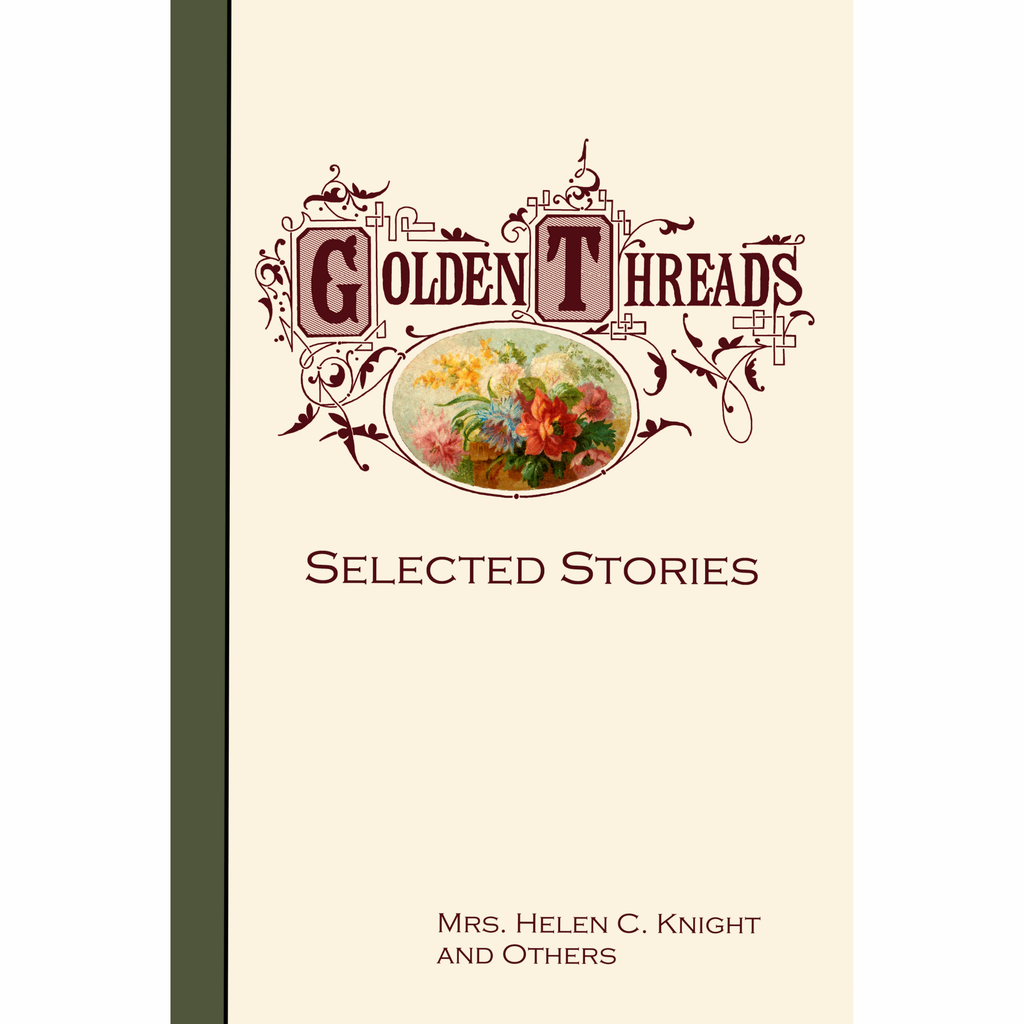 Golden Threads: Selected Stories by Helen C. Knight
---
Golden Threads was a book of moral stories published c1866, by Mrs. Helen C. Knight. The 63 selections gleaned for this edition are selected for their Christian gospel content. Most all are moral parables that teach Biblical principals and are intended for families with older children.
Paperback, 25 illustrations, 178 pages. ISBN  9780981750538; LCCN  2008942164
Helen Caroline Cross (1814–1906) in Portland, Maine. She married Deacon Daniel Knight who died in 1866, being 65 years old. She was an editor of the Child's Paper (a monthly periodical of the ATS), was a member of the Portsmouth History Club and president of The Woman's Board of Mission in New Hampshire for eight years. She wrote religious biography, history and fiction. She died in her home in Portsmouth, New Hampshire, on November 12, 1906. She was 92 years old.
---
Share this Product