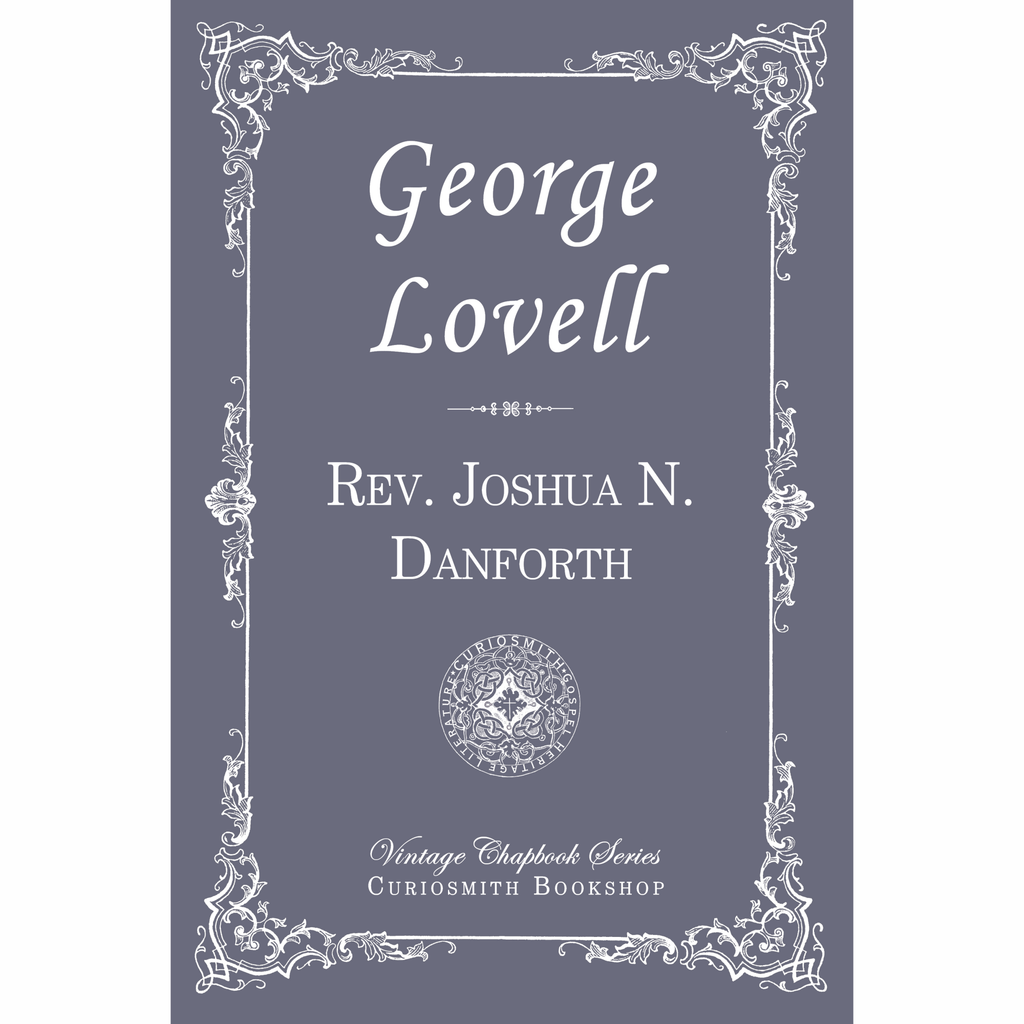 George Lovell by Joshua N. Danforth
---
George Lovell was the fictitious name Joshua Danforth used to describe the subject of this narrative. The prayer of George's mother, when he was born, was that he would be consecrated to the Lord for the work of the ministry. He lived as a man of the world who loved dancing, but then had a powerful encounter with the Holy Spirit. The author gives parents an exhortation to pray earnestly for their children's future. This account is said to be autobiographical, because of the exact similarities with the author's own life.
Paperback 4X6, 52 pages, 1 illustration, ISBN 9781941281956
JOSHUA NOBLE DANFORTH (1798–1861) was born in Pittsfield, Massachusetts. He was the eldest son of the Hon. Joshua Danforth, who was a colonel in the Revolutionary War. He was consecrated to the ministry of the Gospel at birth by his mother. He entered Williams College and graduated with full honors at the top of his class. In the last year of college, he had a spiritual encounter with the Holy Spirit and dedicated himself to "submission to the will of God and the merits of Jesus Christ." He then attended Princeton Theological Seminary. He became a pastor at the Presbyterian Church at New Castle, Delaware, but soon moved to an unproven church in Washington, D.C. and had tremendous growth for three years. He then was an Agent of the Colonization Society for a time. He moved to a Congregational Church in Lee, Massachusetts and met with success. He moved to Alexandria, D.C. to the Second Presbyterian Church and built a new church building. He went back to American Colonization Society to help the colored race. He received a D.D. degree from Newark College in 1855. His ministry was often characterized by revivals. He wrote for many periodicals, signed J.N.D.
---
Share this Product