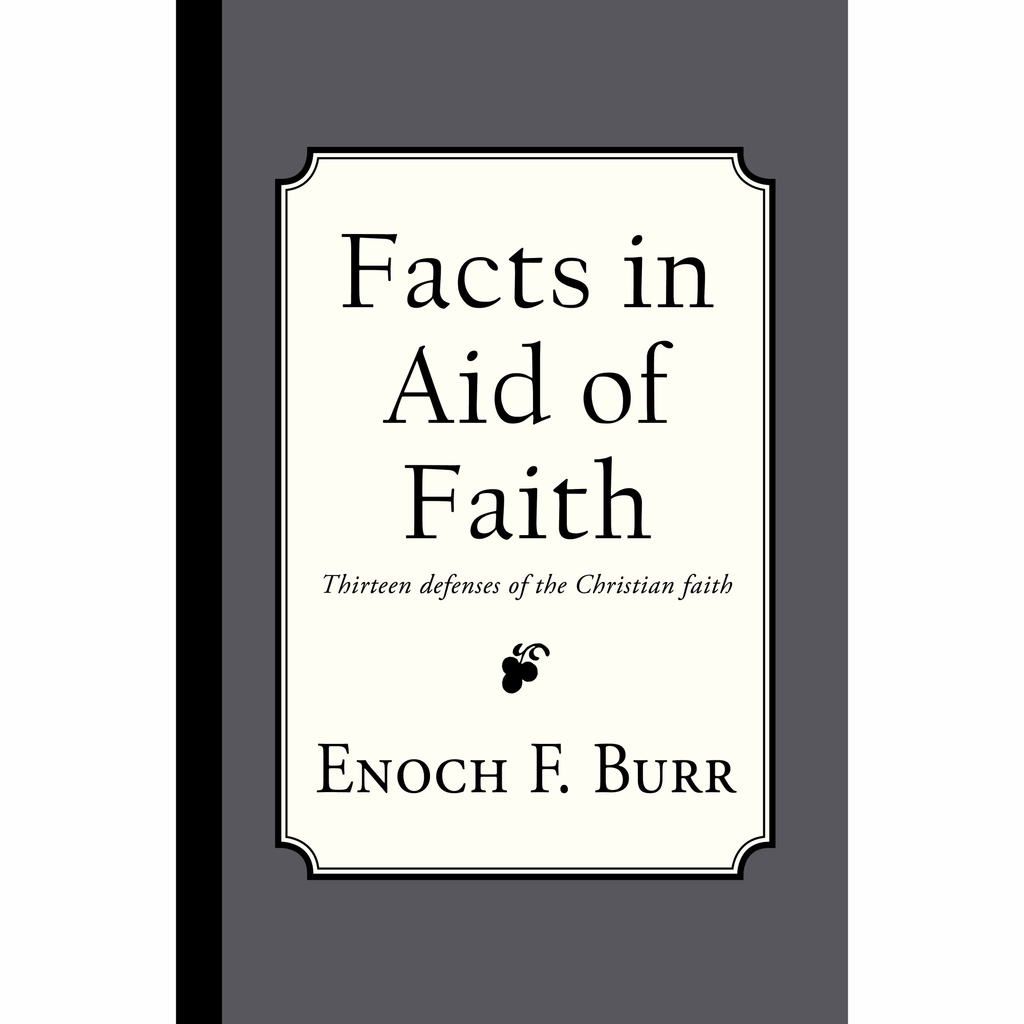 Facts in Aid of Faith by Enoch F. Burr
---
Rev. Burr explains thirteen defenses that support the truth of the Christian faith. His topics include the honest authentic truth that the Bible intuitively has; the absence of conflict between the many different Biblical authors; the honest answers for weaknesses; lives have been changed in a strong positive sense; and the Bible is accepted by great intelligent men. This is a book for the skeptic, but food for thought for the believer as well.
Paperback 8X5.25, 50 pages, ISBN 9781946145116.
ENOCH FITCH BURR (1818–1907) was born at Green's Farms, Connecticut. He attended Yale and graduated in 1839. He spent a few years in New Haven doing theological and scientific studies. He traveled a year with his brother, also a pastor. In 1850, he became pastor of the Congregational Church of Hamburg in Lyme, Connecticut, where he remained for his life. He married Harriet Angeline Lord in 1851. In 1868 he was appointed lecturer on the Scientific Evidences of Religion at Amherst College. He is known as a scientist as well as a pastor.
---
Share this Product