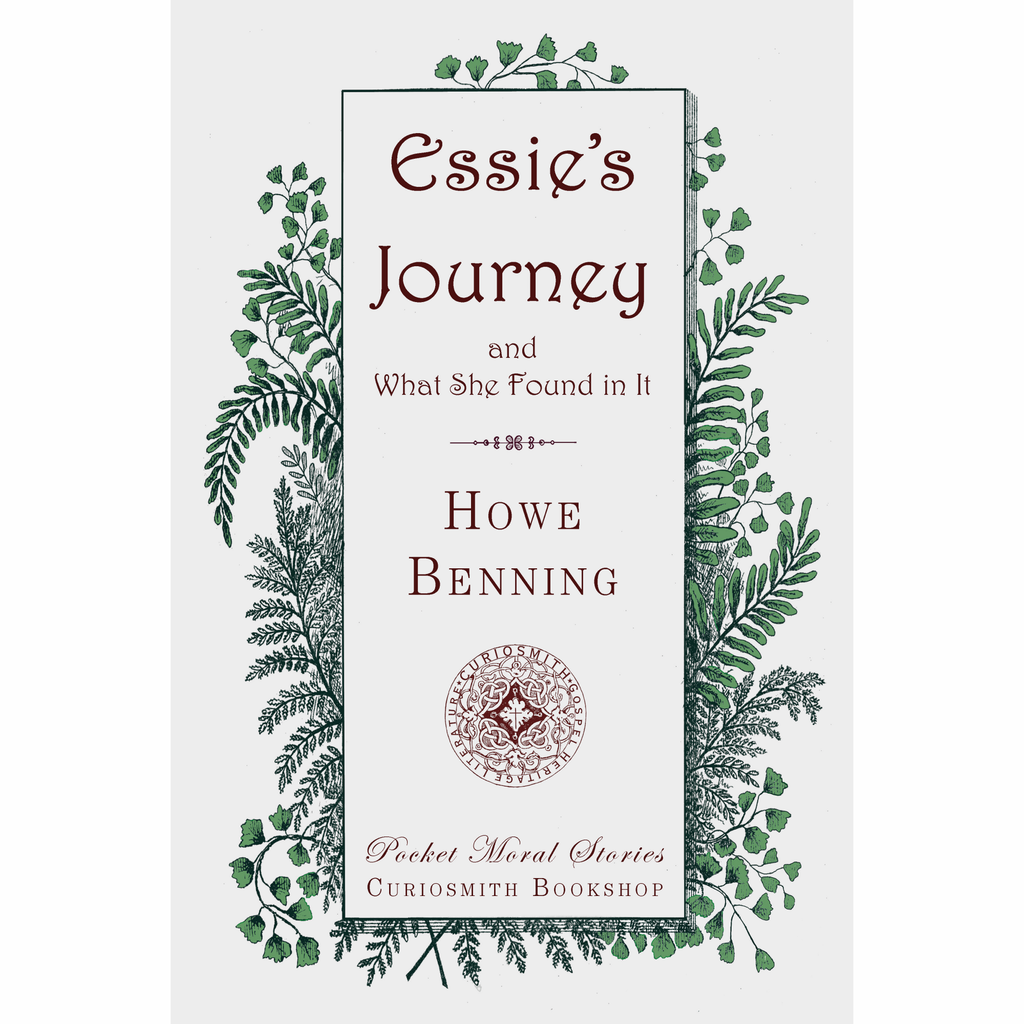 Essie's Journey and What She Found in It by Howe Benning
---
Fourteen year old Essie was proud and envious and she often compared herself to her schoolmates. But when she visited relatives she was given helpful advice: "If you go out into life with all these earnest aspirings centering in self, you will be only one of the many ambitious, whose lives prove but failures. If, dear Essie, you are willing to take into your heart a higher motive, and the Name above all others, then you will find rest yourself, and bring it to others. Is not this what you want?"
Paperback 4X6, 120 pages, 2 illustrations. ISBN 9781941281338; Pocket Moral Stories.
Mary Howe Henry (pseud. Howe Benning) (1841-1913) was born in North Bennington, Vermont, on her father's farm. She attended Mount Anthony Seminary and graduated from Mount Holyoke College in 1862. She worked as a teacher in Wisconsin and became principal of Wisconsin Female College. In 1875, she moved back to North Bennington and did her literary work under the name of Howe Benning.
---
Share this Product