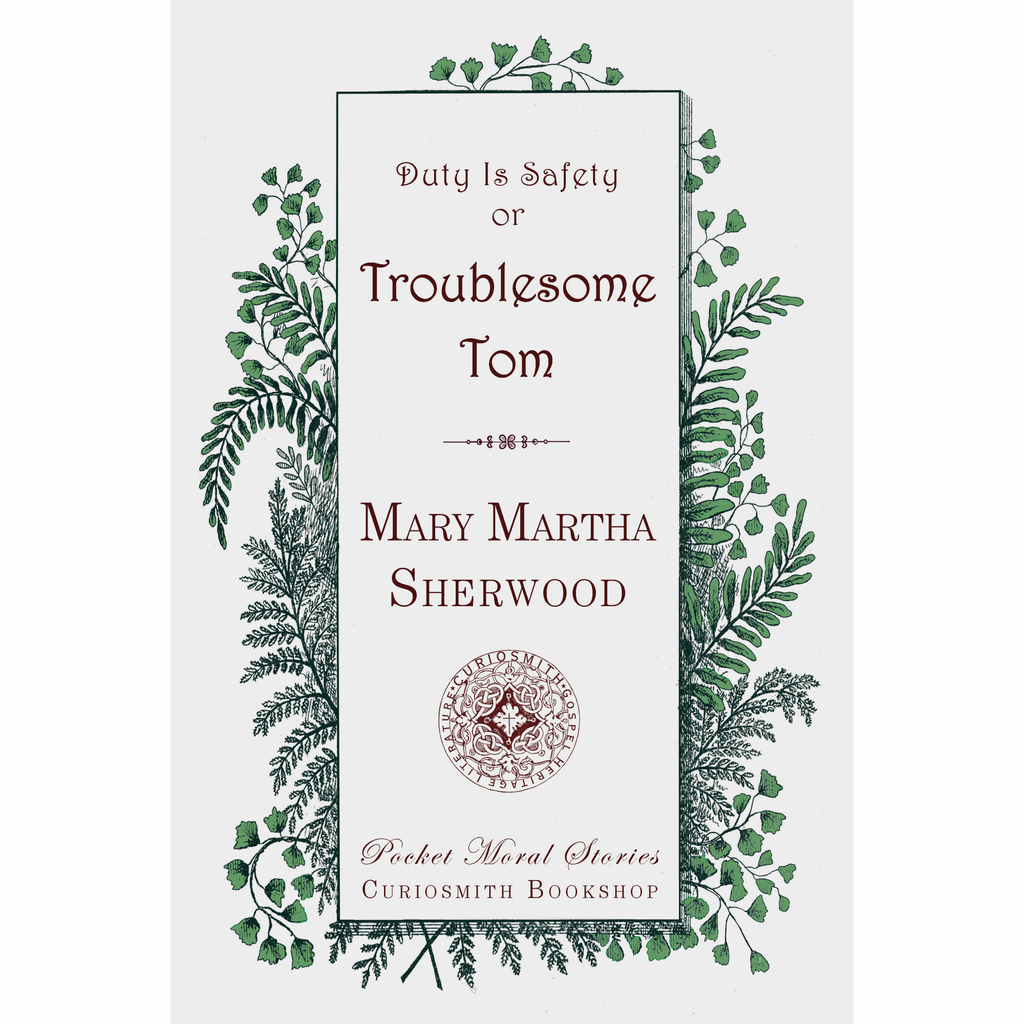 Duty Is Safety or Troublesome Tom by Mary Martha Sherwood
---
Ten year old Tom Page found trouble very easily. When he ran away from angry boys he became lost and examined his ways. Tom's heart changed and turned to God. "Duty is Safety: let a child act dutifully, that is, in obedience to the will of his parents, and masters and he is on the way of safety—let him go against their will and he makes to himself as many foes as he has acquaintances." Also included is the story of "Betsy Bartlett." Fourteen year old Betsy could not bear being found fault with, and she had a bad temper. She took a job as a nursemaid, and when corrected in her duties, she started to cry. She was given good advice: "Ask for God's help and put your trust in him alone." "Pray for grace to look upon the favor of your heavenly Father as the chief end in all you do."
Paperback 4X6, 140 pages, 21 illustrations, ISBN 9781941281376
MARY MARTHA BUTT (1775–1851) was born in Worcester, England. Her father was a chaplain to King George III. She was well educated at home and attended the Abby School in Reading. In 1803, she married Captain Henry Sherwood. His regiment was ordered to India in 1805 and they remained 11 years. She established schools for the regiment children and took care of orphans. She wrote hundreds of books, stories, and tracts.
---
Share this Product