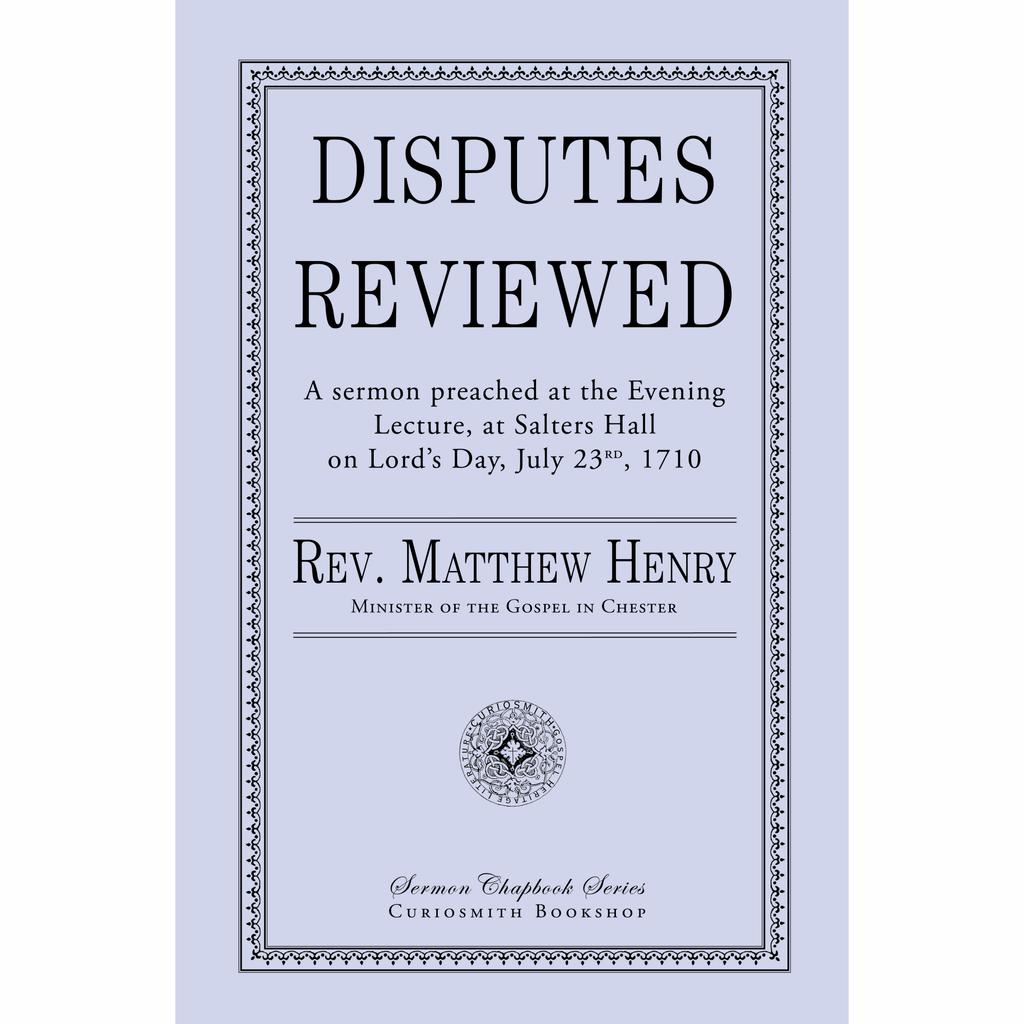 Disputes Reviewed by Matthew Henry
---
"Who should be the greatest?" was on the disciples' minds as they walked along the way. In this sermon about disputes, Matthew Henry preaches on Mark 9:33. The topics include disputes about superiority, not judging others, edifying communication, and being accountable. The reason to avoid disputes is that "It is against the law of humility to covet to be great in this world, and against the law of love to strive who shall be greatest." Matthew Henry states that there remains "corruption in the hearts even of good people; and shows that pride, ambition, and affectation of worldly honor, are sins that do most easily beset even Christ's own disciples." He exhorts readers to humbly contend who shall be the best, who shall be most humble, and stoop lowest, for the good of others; and who shall labor most for the common welfare.
Paperback 8X5.25, 48 pages, ISBN 9781946145185
Matthew Henry (1662-1714) was born at Broad Oak, Flintshire, Wales. His father Philip Henry was a nonconformist minister who was ejected by the Act of Uniformity in 1662, and took up residence at his wife's property in Broad Oak. Matthew was educated at home by his father, the academy of Thomas Doolittle two years, and at Gray's Inn for law studies. He was ordained in 1687 and began as pastor of a Presbyterian church in Chester and stayed for for 25 years. He married Katherine Hardware in 1687 (died in childbirth), then Mary Warurton in 1690. He moved to Hackney London in 1712 for two more years when he died of apoplexy. He is known for his popular commentary of the Bible.
---
Share this Product
---
More from this collection